"This could be the defining election of our lives."
"Voting is your right and responsibility."
"Vote as if your life depended on it."
You've probably heard all these slogans. Most likely you've seen the political ads and maybe even watched the conventions. So, what's the urgency about; why does voting matter? It's easy to get cynical about voting, especially in national elections where many have been faced with barriers to voting, had their votes discounted or simply haven't found a candidate who speaks to them or their issues.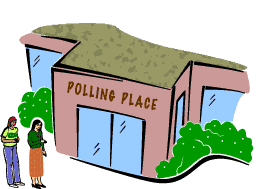 However, the President, the Administration and those who represent us in Congress can have a huge impact on our lives and those we care for. As women and people affected by HIV, our concerns, at best, have gone unaddressed in the last four years. At worst, the programs we care about and depend on have been attacked and insufficiently funded while unhelpful, even destructive, policies have been put in place. Tax cuts benefiting primarily wealthy individuals, war spending, and slow economic growth have left little for important domestic programs such as education, healthcare and social services. In HIV/AIDS, we have seen essentially flat funding for the Ryan White CARE Act for the first time since its inception. Medicaid has been the target of proposed cuts and reductions in service. The Medicare Prescription Drug benefit that was to help seniors and disabled people with overwhelming drug costs will provide some relief but may also leave some worse off than they were before the benefit.
Voting is one of the most important ways you can make clear what matters to you and your loved ones. However you choose to vote, know the candidates' platforms on the issues you care about, including HIV/AIDS. One place to check is AIDSVote (www.aidsvote.org). This site defines what the next President must do to address the AIDS pandemic. You can view the platform, endorse it, read the candidates' responses, view candidates' profiles, get involved with an absentee ballot drive, download materials explaining the role of nonprofits in electoral politics, and learn about the "Rally in a Can."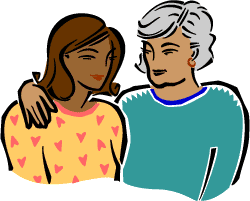 Many of you who read this article already plan to vote. You may have made a decision on your candidate. And you may feel this article is preaching to the choir. If this is true for you, you can still make a difference by helping others exercise their right to vote.
Start by knowing who votes. According to the US Census Bureau, in the last national election, 111 million people or 55% of the voting-age population voted. The average voter is older, white (non-Hispanic), and female. 72% of voters were between the ages of 65-74. Only 36% of 18- to 24-year-olds voted. One young woman explained, "I don't feel that most politicians today understand or care about the issues that are important to me or people my age, so why should I bother to vote at all?"
In 2000, 62% of White non-Hispanic citizens voted, the highest level of turnout, followed by 57% of African Americans, 45% of Latinos, and 43% of Asian and Pacific Islanders. Women were more likely to vote than men (61% compared to 58%).
Why aren't people voting? A U.S. Census Bureau report identifies some of the reasons:
Too busy or conflicting work/school schedules (21%)
Illness, disability, or family emergency (15%)
Not interested or felt their vote wouldn't matter (12%)
Out of town (10%)
Dislike candidate or campaign issues (8%)
Confusion or uncertainty about registration (7%)
Forgetting (4%)
Transportation problems (2%)
For 501(c)3 non-profits interested in engaging in political activity here are some things to consider:
Can engage in limited lobbying, including work on ballot measures.
Can conduct nonpartisan public education about participation in the political process.
Can educate candidates on issues.
Can conduct nonpartisan get-out-the-vote and voter registration drives.
Cannot endorse candidates for public office.
For complete information on permissible election activities for 501(c)3 nonprofits visit www.allianceforjustice.org.
Now that you know who votes and some of the reasons why others don't ... you may ask yourself, "What can I do?" Here are some ideas: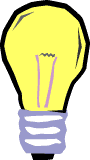 Start your own "get out the vote" project. Are there people in your community who might be less likely to vote? With a small group, brainstorm ways you can help people in your community be more involved. Decide on the best ideas. Take action.
Educate yourself and others. Check out political websites, such as www.AIDSVote.org, League of Women Voters (www.lwv.org) or www.rockthevote.org.
Apply peer pressure. You remember peer pressure from high school. Well, now you can use it to do something positive. Call friends and family; encourage them to register and vote.
Get connected, stay engaged. Once the political machines start rolling and the media floodgates open, we can get mired in the mud of electoral politics. It's easy to get frustrated and disillusioned so stay connected with a group or groups you trust.
Give money. Find an organization that best represents you; give what you can.
Plan a registration drive. The League of Women Voters' website has "Ten Steps for a Successful Registration Drive."
If you know people who may have trouble getting to the polls on election day, help them get an absentee ballot. Visit www.aidsvote.org for information.
Become a poll worker. Contact your local election office or the League of Women Voters.
If you're a student, arrange a polling place on campus. Visit www.rockthevote.org for more information.
Volunteer to assist those with disabilities or transportation issues get to the polls.
Voting is our right as well as our obligation. We can't take it lightly or ignore it. As women and as Americans, it's even more important for us to vote. Many women in other countries continue to fight and even die for this essential right. We can make a difference as long as we participate and speak up.
Back to the Project Inform WISE Words September 2004 contents page.