Two Decades of AIDS:Scenes from an Epidemic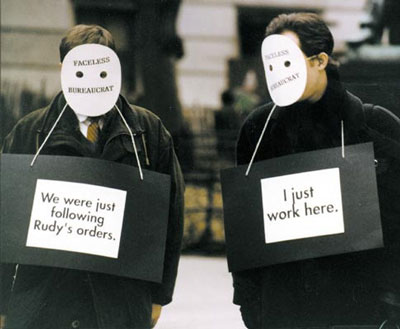 Sometimes, it seems that HIV/AIDS is still a "new" disease, a foreign invader infiltrating our bodies and our communities, one that we are still only starting to understand and still can't control. Other times, it seems as though HIV/AIDS has been with us forever, looming over our lives and shaping our reality. But this year, 2001, actually marks two decades since the AIDS epidemic first came to light in the spring of 1981.
It was on June 5, 1981 that a report first appeared in the medical literature about five gay men with pneumonia in Los Angeles whose immune systems had collapsed. By the next month, in a famous article in The New York Times_, word of the new "gay plague" began to reach the population at large. Since then, the history of the AIDS epidemic has brought some of the lowest lows of discrimination, hatred, ignorance and fear and some of the highest highs of courage, compassion, dedication, and hope._
The history of AIDS has yet to be written, but we can already begin to identify some of its major turning points. The vignettes on the following pages (some of which originally appeared in the magazine A&U_) offer some scenes from the history of an epidemic._
The "march of science" is viewed by many as one of smooth, steady progress: each advance builds upon a previous one, each new problem is solved by an innovative new scientific solution. Ironically, however, dramatic advances in the treatment of three serious diseases -- hemophilia, hepatitis B, and smallpox -- in the 1970s may actually have ended up worsening the AIDS epidemic of the 1980s.
Hemophilia: The Factor VIII Breakthrough
People with the genetic disease hemophilia (almost all of whom are men) are unable to form normal blood clots, which can turn even minor internal bleeding into a life-threatening event. Through history, many entire families of hemophiliacs would die young, with those who survived childhood would be crippled by arthritis caused by uncontrolled bleeding into joints.
In the 1960s, however, blood fractionating technology made it possible to derive concentrated blood factors (particularly one known as Factor VIII) which could be injected directly into the bodies of hemophiliacs in order to stop bleeding. By the 1970s, families whose lives might once have promised to be short and painful had the hope of much longer, healthier lives in which they could participate in a much broader range of physical activities. The only catch was that Factor VIII concentrate was drawn from the pooled blood of as many as 60,000 people.
By 1982, it had become clear that massive numbers of hemophiliacs were being infected with a previously unknown bloodborne pathogen that destroyed the immune system. More than 50 percent of the roughly 20,000 hemophiliacs in the United States would eventually test HIV-positive; by 1996 over 4,000 Americans with hemophilia had died of AIDS. Perhaps most tragically, the deaths were once again clustered in families -- but this time not just among hemophiliacs themselves but also often to their spouses and, in some cases, their children.
Hepatitis B: Development of a Vaccine
After the "antibiotics revolution" of the 1940s, sexually transmitted diseases (STDs) such as gonorrhea and syphilis lost their power to inspire dread. Because they were caused by bacteria, they could be easily cured, sometimes by a single dose of drugs like penicillin or erythromycin.
However, antibiotics had no efficacy against diseases caused by viruses, including the Hepatitis B Virus (HBV) which attacks the liver and can lead to severe illness and even death. Thus, while rates of all STDs skyrocketed during the sexual revolution of the 1960s and 1970s, those of viral origin were of the greatest concern, since they remained incurable. In the case of viral STDs, the most that could be done was to treat the symptoms of infection and to search for a vaccine for those not yet infected.
In the mid-1970s, researchers undertook intensive studies among gay male communities, whose members were disproportionately infected with HBV. After vigorous outreach and intensive study, a vaccine for the virus was developed: it would from then on be possible to vaccinate anyone at high risk to protect them from infection. Thus, with science firmly in control, there was no need to change sexual behaviors to avoid disease. Until, of course, another viral STD hit epidemic proportions a few years later. Its name: genital herpes, and it was considered the most intractable viral STD of its time.
Smallpox: Global Eradication
One of the deadliest viruses in history, smallpox has been circulating in human populations throughout the world since prehistoric times. So virulent is smallpox that upon its introduction into the Americans by Europeans in the 15th century, it wiped out as much as half of the native population. Its effects were as awful as its reach: pustules broke out all over the body and caused of patches of skin to slough off; internal bleeding led to black vomit; disfiguration, blindness, and often death followed.
Although a vaccine was developed in the 18th century, it was not until 1966 that a team from the World Health Organization (WHO) set out to systematically vaccinate the global population, ultimately reaching hundreds of millions of individuals and, in the process, leaving ever-fewer hosts for the virus. By December 1977, the WHO was able to issue a proclamation certifying that "smallpox has been eradicated from the world." This was a stunning success, one of the greatest in biomedical history.
And so, by 1980, it had become clear that, at long last, science had triumphed. Hemophilia had been rendered manageable, Hepatitis B could be protected against, and smallpox was consigned to history. The age of infectious disease was over, and the world's medical and scientific establishment was finally able to let down its guard.

Document Zero: The Publication of the First Report of AIDS, June 5, 1981
When did AIDS begin? It all depends upon what you mean by the question.
It now seems clear that HIV, the human immunodeficiency virus itself, has been around for decades, conceivably even for centuries. We may never know when HIV first crossed over from its original animal hosts. But when thinking of "AIDS" -- Acquired Immunodeficiency Syndrome -- as a medical construct, a classification created by medical and public health authorities, it becomes easy to pinpoint the specific day on which AIDS first came into view: June 5, 1981.
On that day, of course, no one had ever heard of HIV or of AIDS, which was first known by several other names particularly GRID (Gay-Related Immune Deficiency). Throughout the 1970s, small numbers of people had been dying from HIV-related causes, one at a time, here and there. But such deaths were rare enough and random enough for no real pattern to emerge. And so, it was not until mid-1981 that the epidemic first reached proportions large enough for it to be picked up by the public health monitoring and surveillance system.
It thus came to be that on June 5, 1981 the CDC publication Morbidity and Mortality Weekly Report (MMWR) included a nondescript article entitled simply "Pneumocystis Pneumonia -- Los Angeles." Based on cases from Drs. Michael Gottlieb and Joel Weisman, this is the so-called "Document Zero" of the AIDS epidemic, the one from which all others proceed.
"In the period October 1980-May 1981, 5 young men, all active homosexuals, were treated for biopsy-confirmed Pneumocystis carinii pneumonia (PCP) at 3 different hospitals in Los Angeles," began the article.
"Pneumocystis pneumonia in the United States is almost exclusively limited to severely immunosuppressed patients," continued the article, in the first signal of things to come. "The fact that these patients were all homosexuals suggests an association between some aspect of a homosexual lifestyle or disease acquired though sexual contact and Pneumocystis pneumonia in this population . . . . [raising] the possibility of a cellular-immune dysfunction related to a common exposure that predisposes individuals to opportunistic infections."
The article then went on to recount the five case histories, which encapsulate an early history of the sudden, ferocious impact of AIDS. A "previously healthy 33-year old man" developed PCP and oral candidiasis, dying May 3, 1981. Another 30-year-old man was diagnosed with PCP after "a 5-month history of fever each day and of elevated liver function tests"; yet another had esophageal and oral candidiasis. And a 29-year-old man, who three years earlier had battled Hodgkin's disease, died in March 1981. The last, at age 36, had cytomegalovirus (CMV) infection and a "4-month history of fever, dyspnea, and cough."
What might have been an obscure, easily forgotten medical footnote became more troubling a month later when the July 3, 1981 issue of MMWR reported yet another trend: "During the past 30 months, Kaposi's sarcoma (KS), an uncommonly reported malignancy in the United States, has been diagnosed in 26 homosexual men." The article also indicated the diagnosis of 10 additional cases of pneumonia among gay men in Los Angeles and the San Francisco Bay Area. And so it noted, dryly, that "physicians should be alert for Kaposi's sarcoma, PC pneumonia, and other opportunistic infections associated with immunosuppression in homosexual men." This notice prompted the first coverage in the mass media, perhaps most notably a now-famous article on "gay cancer" buried on the inside of The New York Times.
By the end of that summer, the contours of a full-blown epidemic were coming into view. The August 28 issue of MMWR reported that an additional 70 cases of KS and PCP had been diagnosed. By the end of 1981, 150 adults and nine children had died of AIDS in the United States.
Today, the number of people, living and dead, who are believed to have ever had HIV is close to 50 million, a nearly ten million-fold increase. If the first five people known to have HIV represented a plant that stood five feet tall in 1981, with each new case representing a foot in height, the plant would now be tall enough to stretch from the earth to the moon and back -- 99 times. Thus, given the magnitude of the AIDS epidemic, "Document Zero" can in some ways be seen as among the most significant documents in history.

Finally, News Fit to Print: AIDS Makes the Front Page of The New York Times, May 25, 1983
In the earliest days of AIDS, no one could have know at first what big news AIDS would come to be. But even so, the news media remained strangely uninterested in the growing health threat of AIDS in the early 1980s.
Consider, for instance, the news coverage when in 1976, a number of middle-aged men who had met in a Philadelphia hotel for an American Legion convention were stricken by a mysterious respiratory illness -- later dubbed "Legionnaire's Disease." The New York Times, the national leader in news coverage and the country's newspaper of record, published 62 stories in the two month outbreak of the so-called "Legionnaire's Disease," which would ultimately kill 29 people and make another 182 ill. Eleven of these stories were on the front page.
Similarly, the discovery of cyanide-laced Tylenol capsules in the Chicago area in October 1982 prompted a huge spate of press coverage. The New York Times covered the story every day of October, and then ran 23 more stories in November and December. In the end, seven people died from the capsules.
By contrast, The New York Times published only three stories on AIDS in 1981, and only three more in all of 1982, none of which were on page one. Yet by the time of the Tylenol poisonings, 260 Americans had died of AIDS, and 374 more had been diagnosed. Similar disparities in news coverage exist for several other health scares of the late 1970s and early 1980s.
Pointing out the extensive attention paid to these and other public health crises is not meant to imply that excessive or wasteful attention was paid to them. Legionnaire's disease was discovered in a hotel during the American bicentennial in a hotel in Philadelphia, a city whose hotels were to host millions of tourists that year. Likewise, there was no way to know how widespread the contamination of Tylenol capsules might be.
And so, the press should not be chastised for providing such extensive coverage of developments which turned out to be comparatively minor threats to the public health. In fact, the press should be given credit for the way in which these public health threats were contained. In each case, intense media scrutiny is credited with expediting government funding, advancing scientific research, and encouraging legislation urging pharmaceutical companies to find vaccines.
Indeed, it is the very effectiveness of the media that makes its neglect of AIDS all the more of an indictment. Thus it was especially sad that it was not until May 25, 1983 -- nearly two years, 1450 diagnosed cases, and 558 deaths into the epidemic -- that AIDS made the front page of The New York Times (albeit on the bottom on the page). The story finally became a front-page story only when the foot-dragging federal government at last said it was so. The story's topic was "Health Chief Calls AIDS Battle 'No.1 Priority'," a reference to a statement by the Assistant Secretary of Health and Human Services. AIDS had finally become "news fit to print."
A variety of reasons have been advanced for the slow response of the American media. The most obvious was overt homophobia, or a simple hostility to the gay men who were at the core of the epidemic. Another reason may have been editorial judgements that the general readership of newspapers was simply not interested in what happened to sex-crazed gay men and drug-addled junkies in the inner city, who were seen by many as getting what they deserved. A more benign argument says that the frank discussion of sexual and drug-using practices required to talk about AIDS was too much for the conservative media establishment, who chose to skirt the issue instead by speaking in vague generalities and censoring "longtime companions" out of obituaries.
Whatever the explanation, the ultimate insult of AIDS media coverage is well described by James Kinsella, author of the landmark 1989 book, Covering the Plague: AIDS and the American Media. Kinsella notes that two months before AIDS made the front page of The New York Times, "a deadly virus claiming lives" did make it onto the front page of the Times. The horror was unfolding in a small town in Austria [in which there were] . . . thirty victims who had already died.
"Who were the famous foreigners who warranted such play in America's paper of record?" asked Kinsella. "The dancing Lipizzaner stallions, a Vienna tourist attraction."