Introduction
AIDS is a disease of the immune system, caused by HIV. To date, all of the proven strategies for treating HIV disease focus on crippling the HIV's ability to infect and destroy immune cells. Currently, there are no approved treatments for improving immune deficiency and function in HIV disease. However, the good news is that when HIV reproduction is slowed by using anti-HIV drugs, your immune system begins to repair itself. There's evidence of some improvement in the immune system when HIV is controlled over time.
HIV infects the cells in your body, including CD4+ cells (T cells). It uses these cells as a host to reproduce. Once the cells are infected, HIV impairs how they function and eventually destroys them over time.
CD4+ cells are key for controlling disease. They direct other cells to perform tasks that control infections and diseases. As HIV destroys more CD4+ cells, your body gradually loses its ability to fight disease. This is when a person becomes more at risk for serious and life-threatening conditions. Tests that measure your CD4+ cell counts are routinely used to monitor your immune health.
Improving your immune health is an important part of a long-term strategy for managing your HIV disease. While in theory this is true, in practice it's much harder to figure out how to do this. But there are things you can do. This publication highlights various strategies to consider.
What Strategies Are Available Today?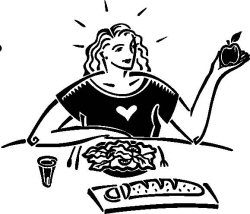 Currently, there are several ways to improve your immune health that can readily be included into your long-term health plan. These include good nutrition, a sound exercise plan, stress management, getting eight hours of sleep each night, and drinking at least eight cups of water daily. All of these preserve and promote your immune health. A discussion of each can be found in Project Inform's publication, Strategies for Maintaining Your General Health.
Other methods, which some people may not consider when thinking about their immune health, include skin and oral healthcare and other preventive health measures.
Your skin is your body's first defense against infection. It's a physical barrier that keeps infections out. Eating well, drinking lots of water, getting rest and managing stress are all great ways to promote skin health. Diagnosing and treating skin conditions promptly is also important.
Infections enter your body through the places you have openings to the environment -- your nose, mouth and genitals to name a few. For women, when the level of acidity (pH balance) in the gynecological (GYN) tract gets out of balance, the cell walls are weakened and infections are more likely. More frequent and more severe GYN conditions are often the first symptoms of a weakened immune system in women. Routine GYN care to check for and treat these conditions preserves and promotes your immune health.
Studies show that people with gum disease (gingivitis) are at higher risk for heart disease. The bacteria build up in the mouth and gums are breathed into the lungs and can compromise the heart. Regular brushing, flossing and good dental care can help prevent certain kinds of heart disease. As well, maintaining the health of your body's mucosa (the surfaces of the vagina, anus and mouth) reduces the risks of infection and disease.
One way to promote and maintain good immune health, especially when living with HIV, is to maintain good preventive health measures. This includes routine and age-appropriate health screening, proper vaccines, and following safer sex and safer food handling guidelines. For more information on these topics, call Project Inform's National HIV/AIDS Treatment Hotline at 1-800-822-7422.
HIV starts reproducing when the immune system actively fights infections and disease. HIV more easily infects activated cells. One way to prevent HIV from destroying the immune system is to prevent and treat infections promptly and aggressively. This means avoiding the flu by getting a flu shot each year (if appropriate); avoiding some infections by practicing safer sex; and avoiding other infections that can be passed more casually like through handling and preparing food, drinking water or close contact by following preventive guidelines. Avoiding more casual infections can be difficult, but there are tips and guidelines available to reduce risks. This ranges from using gloves to change cat litter (to prevent toxoplasmosis) to getting a water filter for your sink or drinking bottled water (to help prevent Cryptosporidium). Read Project Inform's publication, Sex and Prevention Concerns for Positive People.
Are Immune Therapies Available?
The most available treatment shown to improve immune health is potent anti-HIV therapy. Studies show that its use can increase CD4+ cell counts, decrease immune activation associated with disease progression, and help the immune system control serious infections. In theory, anti-HIV therapy does this by slowing the destruction of the immune system, allowing the immune system to naturally repair and strengthen itself.
Increasingly anti-HIV therapy is being used later in HIV disease, once major damage to the immune system has already occurred. The main reason for starting therapy later is because of side effect concerns. However, some people choose to start therapy earlier in hopes of preventing the destruction of the immune system. This is reasonable, but over time there may be a price to pay in terms of side effects, drug resistance, and the impact of taking drugs on quality of life.
Other therapies that are not proven but are being studied include interleukin-2, human growth hormone and therapeutic HIV vaccines. This list is not exhaustive, nor does it include the many immune therapies that have been tested over time.
Interleukin-2
Interleukin-2 (IL-2, Proleukin) is a natural immune chemical. It greatly improves the production of CD4+ cells, increasing their number in people using anti-HIV therapy. It is the most widely studied immune therapy for HIV. Two large international studies are underway to determine if IL-2 can improve life and extend quality of life in people with HIV. Some evidence suggests that it may also extend the lifespan of CD4+ cells. For more information on IL-2, read Project Inform's publications, IL-2 and Taking IL-2.
Human Growth Hormone
Human growth hormone (HGH, Serostim) is approved for treating HIV wasting syndrome and weight loss. Recent observations that it may enhance the size and function of a very important immune organ, called the thymus, have led to a study of HGH for immune restoration in people with HIV. The thymus lies behind the breast bone and in front of the heart. CD4+ cells (T cells) begin in bone marrow and then move onto the thymus where they mature. (This is why they're called T cells; the T stands for thymus or thymocyte.) Without a properly functioning thymus, it's doubtful that a person with a severely weakened immune system could reach full immune restoration.
Therapeutic Vaccines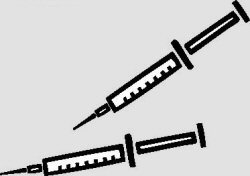 Several therapeutic vaccines are now in studies. A therapeutic vaccine is used for treating someone already living with HIV rather than preventing it. The goal is to teach the immune system to better recognize and destroy HIV. By giving these vaccines to people living with HIV, researchers hope to train their immune systems to better control the virus. Currently, these vaccines are being studied together with anti-HIV therapy.
What About Complementary or Alternative Medicine (CAMs)?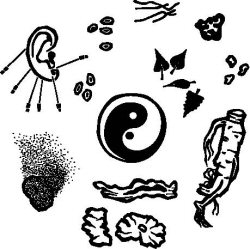 The most commonly used CAMs are called non-pharmacologic therapies. These include energy healing, Reiki, acupuncture, acupressure, meditation, prayer, massage and hypnotherapy. These types of CAMs are likely not harmful and may help reduce or manage stress and improve your overall well being.
Pharmacologic therapies, like vitamins, herbs and other nutritional health products, are less well understood. Some may interact with anti-HIV drugs. Some may even cause unwanted side effects. Many nutritional health products claim to boost the immune system, but it's unclear how they do it and if it benefits or harms people living with HIV. There is not a lot of research on the use of nutritional health products in HIV infection. For more information, read Project Inform's publication, Herbs, Supplements and HIV.
Final Thoughts on Strategies for Improving Your Immune System
It has been difficult to devise ways to treat a weakened immune system caused by HIV infection. While HIV infects and destroys immune cells, it also seems to lead to an over-activation of the immune system. This causes its own set of problems. Therefore, "boosting" the immune system in an effort to improve its health could actually increase HIV reproduction and make the situation worse.
Researchers who study immune therapies are extremely cautious when they test new ways to check for immune activation, the negative impacts on HIV reproduction and how a given approach may cause harm. Many if not most of these therapies are tested together with anti-HIV therapy to decrease these potential risks.
Immune therapies under study may seem counterintuitive to some people. For example, several studies have treated HIV with immune suppressive therapies. But if AIDS is a disease of immune deficiency, then why would you suppress the immune system in order to treat it? Part of the reason that cells may not work so well in HIV disease is because they are overactive. Like a group of school children who ate too much sugar, it's difficult for the cells to focus and be effective in the presence of all this activation. By calming or suppressing the activation it might be possible to improve their function, even if the overall number of cells doesn't increase.
Also, because HIV takes over the inner working of cells in order to reproduce, suppressing certain factors inside the cell may help cripple HIV from using the cell as a factory. It's sort of like blocking a car from using the gasoline in its tank so it won't be able to run. The delicate trick here is to figure how to do this without harming the body. Suppressing these factors may also keep the cell from functioning properly.
More is being learned about the immune system daily as new research tools are devised, but it's a slow process. While new information emerges, the task becomes trying to understand what it means, what to do with it and how to turn it into studies for new therapies.