In 1989, two years before receiving his HIV-positive diagnosis, poet and writer Dennis Rhodes wrote a series of candid letters to New York psychotherapist Daniel Bloom. They remain relevant today.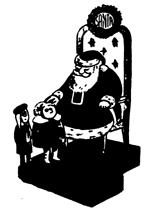 Dear Dan,
I had two prized possessions as a child. One sank and the other just vanished.
The one that sank was a boat. A toy boat, which to its proud 7-year-old owner was no toy at all but a vessel upon which a fired imagination and a wounded psyche would set sail to find a safe harbor.
It was a splendid ship, with a gleaming red metal hull and silver decks above. What made it even more distinctive were three silver pumps on the starboard side and three on the port. These mighty pumps, fueled by four D-cell batteries, would send the ship racing across my bathtub, in concert with a state-of-the-art twin-screw propeller. This was a time, mind you, when I was enamored and enthralled by the great ocean liners I saw each Saturday gliding in and out of New York harbor. To be captain of my own vessel, even one confined to a Saturday night bathtub, was as much as any boy could ask.
I got the boat at Christimastime, 1961. It was among the booty of a memorable, frenetic shopping trip to Macy's. A trip spearheaded by my brother Freddie. With a gameplan to scour Macy's for the neatest, most advanced toys American toymakers had to offer as a new decade began.
My mother was merely along for the ride. I could not know then that the elements of her nervous breakdown were gathering like stormclouds on a not-so-distant horizon. It was one of those interludes when my grandmother had retreated, for the time being. She was living not far away in her own apartment (a basement, as always), and my mother was vulnerable to the demands and whims of her older son, Freddie. She had no reasonable control over him. Nobody did. He was wild without being violent, brandishing a recklessness that fell shrewdly short of criminality. He was a highly intelligent juvenile delinquent.
It is with great admiration that I recall how in December, with Christmas fast approaching, Freddie got from our mother the lion's share of the monthly railroad pension check. And then led us on The Great Toy-Buying Expedition.
I believe we took the ferry to New York. The great ferries were not long for this world at that point, and all of us who grew up in New York or its shadow know how much of the city's romance, and innocence, was lost with their demise.
It is grand to remember that outing with my family. Lovingly bundled against the cold, I gripped my mother's hand on 34th Street, barely three feet high and amazed at the thousands and thousands of pairs of adult legs rushing by. With us was my brother's best friend, Charlie. Charlie was like an uncle to me. Even though he was only 12, I thought of him as a grownup. I know he thought the world of me. This was the era of Leave It to Beaver, and it was obvious to all how much I looked like the Beaver. I think Charlie envied Freddie having a kid brother like me.
I remember Charlie so well because he was destined to share one of the defining moments in my life. Once we arrived at Macy's vast toy department, we were confronted with the splendor of Santa's World. Exuberant, avuncular Charlie said that before we did anything, Dennis is going to have his picture taken with Santa. I was so thrilled I'm sure I had to pee.
Dan, this wasn't any old Santa, you know. This was Macy's Santa. The one who brought up the rear in the Macy's Thanksgiving Day parade and who singlehandedly started the Christmas shopping season. And, most importantly, the one who figured in Miracle on 34th Street, when Kris Kringle proved he was indeed SANTA CLAUS. Even Mickey Mantle paled before this deity.
So there I was, on his lap, with a smiling, laughing Charlie behind me, insinuating himself into the picture. In those days we didn't have instant everything, so we were told the picture would be mailed to me.
Now it was time to shop. And shop we did. I have certainly forgotten the dozens of minor toys and games we gathered up that night. What I will never forget are the two prize, blue-ribbon items: a gorgeous aeroplane for Freddie that really flew, albeit at the end of a thousand-foot cord ... and for me, a gleaming, proud pumper boat.
I have to give Freddie credit. He bought that boat for me because he loved me. Of course, any fool with an appreciation for classic toys would have snapped up that boat. But Freddie was making a statement, that no toy was too good for his little brother. I have to admit that the aeroplane he bought for himself was more awesome. But my boat was a close second.
I did not know that, like the Titanic, my boat was doomed. I had the pleasure of its company for barely a week. Even though Saturday was my traditional Mr. Soakey bath night, I'm sure I sat in the tub Monday through Friday, captaining my ship to exotic ports of call.
Late in the week, the portent of disaster came. Freddie announced that he wanted us to take the boat up to Hudson County Park Lake and send it sailing from one side to the other. I was mortified. To me, it was a horrid proposition. As indecent and unthinkable as tossing a newborn kitten in the toilet.
But there was no stopping my willful, diabolical brother.
Come Saturday morning, Freddie and I trekked up Boulevard East headed to the Park, and the lake. For me, it was a death march. I clutched my little boat tightly. As I write this, I can so vividly see, almost feel, its strong, impregnable hull. It was a powerful toy, and it lingers.
At the edge of the lake, I gave the boat over to my brother. A ritual of sacrifice. An offering to an angry, and not very nice, god. He turned the motor on and it whirred determinedly. When my brother placed it in the murky water, it leapt from the shore and sailed outward. We stood on the shore, saw its pumps spitting water as it struggled on. After a minute or so, it became a little red and silver blur. And what was to me, its owner, a noble and mighty thing now seemed very small and helpless. And with no further ado, it keeled over and sank to the depths.
·
My grief was lifted two weeks later. In the mail, as promised, came my eagerly awaited color photo of me and Santa. I was perched on Santa's knee, with a crewcut, sporting my happiest smile. Charlie was mugging for the camera behind me.
You know, Dan, what happened to that photograph. On the day of Armageddon, when I came home from school to find my mother gone and my grandmother's wickedness triumphant, all that belonged to me was in danger.
Precious, priceless, irreplaceable things were lost: my mother's wedding albums, silk pillowcases my father sent her from China, my father's Navy uniform, documents of all kinds. The necessary possessions that define a life and that sustain memory. Lost. Margaret Mitchell could not have phrased it any better -- Gone with the Wind.
My mother, over 27 years, has never allowed herself to accept the probable truth that various members of our family pored over, and helped themselves to, our possessions. She accepted my grandmother's specious explanation that bureaucrats in the Public Housing Authority stole everything.
I never believed that. Early on, though, I accepted the fact of the loss. I was pragmatic. I was stoic. I even grew to accept the loss of my mother. I had so much work to do to survive that I could only concentrate on what I had, body and soul; I could not care about what I did not have.
So when the time came, two long, long years later, that I was reunited with my mother, there was a separateness about us, a not very wide, but discernible, gulf between us. She was very strong now, and so was I. Our sweet, blissful mutual dependence was long gone.
Two years ago, my mother called me with the wonderful news that my father's sister had uncovered a trove of our possessions that had been stored for 25 years. Not much compared to what was lost, but a small miracle-full nonetheless. My mother had restored to her her wedding pictures. My dad's Navy uniform came back from oblivion. My mother, my brother, and I split these treasures among us.
And, ironically, it was at that time of things being returned and found that I felt for the first time my most grievous loss. For nowhere in the pile was my precious photo of me and Santa.
Like little Virginia, who at the turn of the century steadfastly believed in Santa himself, I stick to a belief, against all odds, in a photo of Santa. A photo that, perhaps in someone's attic or cellar, waits to see again the light of day.
·
Twenty-eight years ago, at Macy's, I sat on Santa's knee and he asked me what I wanted for Christmas. I can tell him now.
I want to walk into my building early on a Saturday afternoon, just after the mailman has come. I want to open my mailbox and take out a long, white envelope that would probably have a New Jersey postmark. I will know immediately, without ripping it open, what is inside. I want to climb the stairs to my apartment, lock the door, sit in my armchair, and feel a great peace cover over me. I want to open, with reverence, the envelope and remove from it the face of the most beautiful little boy I could ever know or imagine. And I want the handsome, vital grown man that I have become to sit the boy in his lap and thank him for a job well done. And then I want to cry.
Dennis
Dennis Rhodes is a poet and writer who lives in Provincetown and who serves as Poetry Editor of Body Positive magazine.
Back to the December 1999 Issue of Body Positive Magazine