Q&A: Dr. Gail Wyatt, Sex Therapist, Expert in Black Women's Sexuality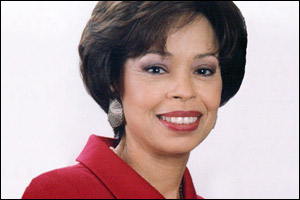 April marks Sexual Assault Awareness Month, and National Sexual Assault Prevention Day occurs on April 20. To recognize these observances, we spoke with leading psychologist and sex therapist Gail Wyatt, Ph.D., associate director of the UCLA AIDS Institute and an expert in Black women's sexuality. She is also the author of Stolen Women: Reclaiming Our Sexuality, Taking Back Our Lives.
Dr. Wyatt shared her thoughts about Black women's sexuality as well as her research showing that women who were sexually assaulted during their childhood are twice as likely as other women to contract HIV/AIDS later in life.
Please address the stereotype that Black women with HIV must have "done something" -- such as being promiscuous -- to get it.
The majority of women with HIV are not IV-drug users. They are women who generally have one partner at a time. Many of the women who contract HIV did not know that their partner was engaging in risky behavior -- which is having unprotected sex -- with someone else. If they did know, they may have been economically dependent on him, or connected by marriage or children, so they did not insist on using condoms.
Women find themselves in relationships with men all the time that they think they can trust. They might decide to have unprotected sex in order to have children. Others may be in denial -- they might suspect that their partner has outside partners or is a drug user, but they have unprotected sex anyway. Or sometimes men don't want to use condoms and turn the tables on their women, insinuating that if they insist on using condoms, they must be the ones cheating. For many women the need to be in a relationship overrides the need to protect themselves.
Many people think that Black women are not exercising any control over their sex lives, and it isn't true; that's not how this disease is being driven. It's being passed along through relationships. Or it's being passed along by people with multiple sex partners who don't have health care or don't trust doctors or don't listen to their physicians when they tell them they're putting themselves at risk.
Is there a racial double standard?
Absolutely! It all goes back to the original stereotype -- that Black women are "hos." ... More White women have health care or are more likely to come out of families with healthy patterns. They're used to going to the doctor, and they have access -- no matter their sexual behaviors.
Your research shows that Black women who experienced sexual abuse during their childhood are more likely to get HIV. Why is that?
Being forced to have sex creates this thought in the minds of many women that it's okay for their partner to tell them when to have sex, how to have it, and whether or not they can talk about it with him or anybody else. After all, that was more than likely the woman's experience when she was abused, and she may not have gotten psychological help to undo this damage.
A woman who has been abused -- and who hasn't sought some kind of psychological help for it -- often learns not to value her body, and this may cause her not to protect herself by using condoms. And you can't just teach people how to use condoms: They have to understand why they should: because their lives are valuable. Having been victimized, they may not feel that way.
If you have experienced sexual trauma, what steps can you take to heal so that you're not at greater risk for HIV?
The most important thing is that you must talk about your abuse with a trained professional. Feeling as if you can't control your body -- or that you are worth less than you are -- must be dealt with. Since most people who have experienced such abuse don't tell and don't have health care or access to health care professionals who are trained to deal with these issues, they never get the help they need. Many turn to drugs and alcohol -- ways of numbing the pain -- and this puts them at further risk for having unprotected sex. Talking to someone about what you experienced allows them to help you pick apart the myths and help you restore feelings of worth. And when you feel good about yourself, you don't put yourself in positions that will negatively impact your life.
Help is available if you are currently experiencing sexual violence or have experienced sexual abuse in your past. If you are in immediate danger, dial 911 now. Otherwise, consult a therapist; call 800-656-HOPE (4673), the toll-free hotline of the Rape, Abuse & Incest National Network (RAINN); or chat with a trained expert via RAINN's National Sexual Assault Online Hotline.
Tomika Anderson is a freelance writer based in Brooklyn, New York. Her work has appeared in Essence_,_ POZ_,_ Real Health and Ebony magazines, among others.