This past January, the New York Times published a front page story about the downside of living longer with HIV. Despite the fact that people with HIV are living longer, the story described survival issues and other health complications that are predisposing people who have been able to control their HIV for years. Effective antiretroviral therapy has most certainly extended the lives of people with HIV, but at what cost? Clearly, more research is needed to determine what exactly is going on in the HIV aging population. There is still a lot we do not understand about long-term HIV infection and long term side effects from antiretroviral therapy.
According to the U.S. Centers for Disease Control and Prevention, the number of people living with HIV over 50 has increased 77% from 2001 to 2005, representing more than a quarter of all cases in the U.S. Data from the 33 names-reporting states showed that the number of people with HIV/AIDS over 50 went from 64,445 in 2001 to 115,871 in 2005. The number most certainly is going to rise as more people survive due to the recent advances in antiretroviral treatment. This accumulating data is compelling because it proves that survival is achievable for people with HIV, but again, at what cost?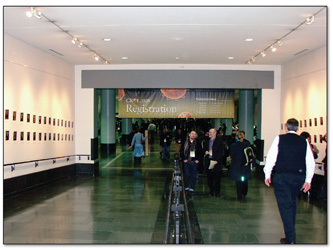 For the first time at CROI, there was a symposium on aging and AIDS. Several presentations provided a degree of information as to what is happening to people who are living longer and aging with HIV. There were also presentations of how to study and prevent the complications related to aging with HIV disease -- not just the complications related to the virus itself. It is also clear that antiretrovirals are having a distinct impact, and that doing without them can cause harm, as was shown with several treatment interruption studies. But at the same time, there was more information about long-term heart, kidney and bone toxicities linked to the drugs.
Aging Complications
There were several cohort studies on aging and HIV that were not mentioned in the New York Times article, and they looked retrospectively at the underlying causes of complications during long-term survival. There is more evidence that loss of CD4 cells in the gut contribute to immune dysfunction and progression to AIDS (called gut-associated lymphatic tissue or GALT), as well as loss of epithelial tissue in the mucosa, general immune activation and lymphatic fibrosis. There is ongoing chronic inflammation that leads to cancer and long-term antiretroviral therapy that may lead to kidney damage. HDL cholesterol elevations seen in HIV as well as inflammation can lead to cardiovascular problems. Bone density loss (osteopenia), bone loss (osteoporosis), and bone death (osteonecrosis) are related to old age and now are being seen in people with HIV. All of these issues come together like a perfect storm to wreak havoc on survivors.

Ziagen and the Heart
Cardiovascular events in HIV are continuing to be a major concern as people are living longer, but thus far have been linked to risk factors such as smoking and diet. One of the hottest news items of the conference was further evidence that long-term antiretroviral therapy may help to cause heart attacks. The D:A:D study (International Data Collection of Adverse Events of Anti-HIV Drugs) is a large, seven-year observational study from 11 cohorts from Europe, Australia, and the U.S. At CROI, a sub-study analysis from D:A:D was important enough that many activists felt it should have been in a late breaker presentation, rather than a less significant poster discussion. It showed that people using Ziagen had a 90% increased risk of having a heart attack, although the overall number of heart attacks was very small. There was also a 49% increased risk with use of Videx but not the other nucleosides studied, such as Retrovir and Zerit, which have been the usual suspects with increased lipid levels and insulin resistance -- risk factors associated with heart attacks. The risk was only associated with people currently taking Ziagen and Videx, not with those who had a history of using these medications more than six months, suggesting that it is reversible upon stopping the drugs. One caveat with this study is that those subjects using Ziagen or Videx also had higher rate of cardiovascular risks such as smoking, diabetes, or high blood pressure. This was also not a randomized controlled study, so results should be weighed with that in mind. However, the authors concluded that there was no inherent bias. Medical providers are waiting for more information. HIV specialist Joel Gallant, M.D., from Johns Hopkins University, told TheBody.com, "If there's a risk of a heart attack from the drug [abacavir], it's small in comparison with the risk of smoking cigarettes or sitting on the couch eating potato chips. You have to be realistic and put this all in perspective."

SMART Study
On the other hand, the pros of staying on treatment are being proven in SMART sub-studies. The SMART study was a large randomized, controlled treatment interruption study closed in January 2006 because there were more complications and deaths in those discontinuing treatment than those randomized to stay on treatment. 85 out of more than 5,000 people died in the SMART study, which is providing a wealth of data regarding the effectiveness of antiviral therapy and the harms of stopping treatment. At CROI there was information looking at what occurs when people restarted therapy after treatment interruption. Those who resumed therapy reduced their risk of AIDS-related opportunistic infections by half.
Interestingly, 8% of the deaths in the SMART study were AIDS-related. The rest were due to other complications related to cardiovascular, kidney or liver disease in the discontinuation therapy arm. A SMART sub-study presented at CROI provided insight as to which inflammatory and coagulation markers might be related to cardiovascular deaths. Two markers, IL-6 and D-dimer, linked to inflammation and coagulation may explain the risk of cardiovascular deaths in the treatment interruption arm of the study. (These markers are only measured in research, not in the clinic.) Even those who resumed HIV treatment after stopping it do not respond as well with lower viral loads and increased CD4 cells as those who stayed on treatment. All of this leads doctors to begin considering HIV therapy even earlier, perhaps at 500 CD4 cell count, or certainly remaining on treatment. But when we start considering life-long therapy, the implications of longer-term toxicities still must be taken into consideration. In another treatment interruption study there were increases in these cardio risk markers independent of cardiovascular events.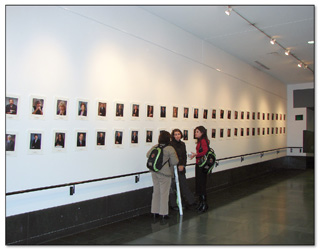 Bone Problems
Bone disorders continue to be a concern for people living longer with HIV. Not only does aging have an effect on our bones, as evidenced by hip fractures seen in the elderly, but HIV and antiretrovirals may also play a role. Several studies at CROI showed more evidence of bone disorders. One study showed over 50% had osteopenia and 13% had osteoporosis. These conditions were not related to antiretroviral therapy, except for Viread, but correlations were seen with low physical activity, alcohol, older age and low CD4 counts. There remains to be conflicting information as to which drugs may cause bone disorders, but it is obvious as more people age with HIV that there will be more problems.
Metabolics
There have been few treatment advances in metabolic complications of HIV related to long-term antiretroviral therapy, but there were some studies looking at the management of metabolic complications, lipodystrophy, or body fat changes presented at CROI. Several treatments such as rosiglitazone, pioglitazone, metformin, fish oil, and fenofibrate have all generated interest over the years to help with the metabolic problems associated with long-term HIV therapy. Unfortunately, all the effects studied of these agents were not clinically relevant and had a minor impact in studies at CROI. Any new treatment breakthroughs for metabolic abnormalities and lipodystrophy remain to be seen.
Summary
Overall, the information is accumulating as HIV gets older and longer studies can confirm suspected causality of complications. One take-home message is to remember that growing older and unhealthy lifestyle choices are major factors in illness and death anyway. Despite HIV, we can make healthier choices and take advantage of our survival in the near and distant future.