An excerpt from 100 Questions & Answers About HIV and AIDS, published by Jones and Bartlett Publishers, 2008. To purchase this book, click here. To read or listen to an interview with Dr. Gallant, click here.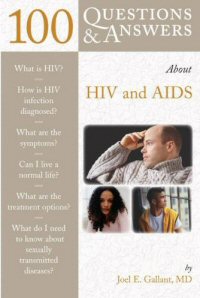 How will I pay for medical care?
Because this book is written from a U.S. perspective, the answer is complex. We don't really have a "health care system" in this country; what you're entitled to depends on who you are, whether and where you work, and where you live. That being said, most people who need HIV care in the United States can get it. Having HIV infection entitles you to benefits that would not be available if you had some other disease. It's a far cry from universal health care, but we take what we can get!
HIV care is expensive. A year's worth of ART costs about $17,000 to $22,000 per year, not including medical visits or lab tests. Few people pay for this out of pocket. Those with private insurance are generally covered, though some insurance plans have limits on medication coverage that can be exceeded long before end of the year.
If you're uninsured, or if your insurance doesn't cover your medications, you may qualify for the AIDS Drug Assistance Program (ADAP) (a federally-funded program that provides antiretroviral medications to those who have no other way to pay for them) in your state. This is a program that provides HIV medications to people who fall below a specified income level. The coverage provided by ADAP programs varies from state to state. Some states' programs are quite generous, whereas others (I won't name names, but they know who they are!) are skimpier and may have waiting lists or shorter lists of covered medications. Medical visits and lab tests are often paid for by federal Ryan White Program (a government-funded program that provides money on a state or local level to provide care for uninsured people with HIV infection) funds that are received by some HIV providers or treatment centers. Finally, people with HIV infection may qualify for Medicaid (an insurance program funded by the federal and state governments that provides coverage for medical care to low-income, uninsured people) or Medicare (a federally funded program to provide medical insurance primarily to the elderly and disabled), depending on income, assets, and the degree of disability.
The complexities of insurance, benefits, and entitlements vary too much and change too quickly for me to be able to do justice to them in this book. My advice is to talk to an HIV-savvy case manager or social worker, and find out where you stand. You can find a case manager or social worker at HIV clinics and AIDS service organizations.