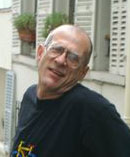 Jeff Palmer, the founder and director of Wyoming: Positives For Positives and an AIDS activist, husband, father, grandfather, and friend to many, passed away at the age of 59 on Monday, Oct. 3, 2005 at Memorial Sloan-Kettering Cancer Center in New York City. His wife Catherine, his sister Joan and his mother Shirley were among the family members taking care of him during his last days.
Jeff had been living with HIV since the mid 1980s; he also had hepatitis C. In 2004 he was diagnosed with metastatic tongue cancer, and spent the last year shuttling back and forth between his home in Cheyenne, Wyo., and New York City to receive chemotherapy and radiation treatments at Memorial Sloan-Kettering.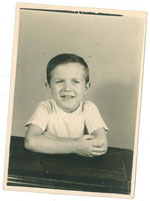 Jeff was born and raised in Chicago, but spent a lot of time in New York City. He served with the U.S. Air Force in France for several years during the 1960s, and eventually settled in Cheyenne in the late 1980s.
Jeff founded Wyoming: Positives for Positives in 1993 to help address the needs of HIV-positive Wyomingites. He was a staunch advocate for more effective HIV care, treatment and prevention, as well as the education of healthcare providers in his predominantly rural adopted home state. He was a pioneer in advocating for the rights of people living with or at risk for HIV in Wyoming; his efforts addressed the entire at-risk community, including those who were incarcerated or who battled drug addictions. He was never afraid of a good fight when people's needs hung in the balance, and he won a great many more than he lost.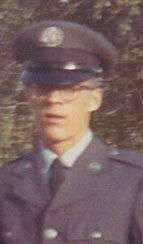 Jeff will be remembered for his tenacity and his dedication to improving the lives of the people with HIV in his community, as well as those who lived thousands of miles away in places like southern Africa.
Most of all, though, Jeff will be remembered for his honesty, his friendship, his modesty and his selflessness; he spared nothing of his own comfort or time in helping others live longer, healthier and happier lives.
Jeff Palmer's mother, Shirley, said that she raised her children with a simple mantra: "We're not put on this earth to go merrily through life for ourselves." Clearly, Jeff took his mother's words to heart in his dedication to the global HIV community.
There may be no better way to show Jeff's commitment to the empowerment of others to live, cope and thrive with HIV than by sharing his own words. Jeff entered this in his personal diary while in Paris for the 2003 International AIDS Society medical conference:
We need to deal with each other and with ourselves about our own fears about being stigmatized. We're not going to survive otherwise. Where people are surviving, where people are obtaining access to treatment, the first act of courage is getting tested, and then the next act of courage is doing something for yourself with that information. That's not the end of the courage it's going take to survive with this disease. It's always little moments of courage. There's going to be moments of courage where you tell your family, there'll be a moment where you tell your friends, there's going be moments of courage for some of us where we tell our parliamentarians. There's always moments of courage for us as people with HIV; it's an opportunity for us to live a courageous life, and sometimes we don't want to do that, and that's always going to be a choice.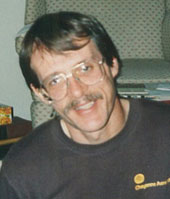 Jeff leaves behind his wife Catherine, an activist with Act Up-Paris whom he met at the Conference on Retroviruses and Opportunistic Infections in Boston in February 2003. They were married on April 23, 2004 in Paris. Jeff also leaves behind a daughter, Stephanie; three grandchildren, Elaina, who is 17, Lyane, 5, and Zachary, 2; his mother Shirley; his brothers Mick, Tim, Sean; and his sister Joan.
Thanks to Tim France, Ph.D., Director Health & Development Networks, Chiang Mai, Thailand for finding this quote in one of Jeff's newsletters. And thanks to Jeff's mom, Shirley, for the photos.