In honor of HIV Vaccine Awareness Day, on May 18, let's take a look at some key facts in our current progress toward an HIV vaccine. Our friends at AVAC created the following infographic to highlight some important numbers and figures, including:
There are currently 35 HIV vaccine trials underway.
In 2004, we discovered only four broadly neutralizing antibodies. In 2015, we discovered 73 broadly neutralizing antibodies.
There's $818 million in funding for HIV vaccine research, as of 2013.
Although we're over 30 years into the HIV epidemic, by comparison, the typhoid vaccine took 105 years to develop.
View and share the infographic: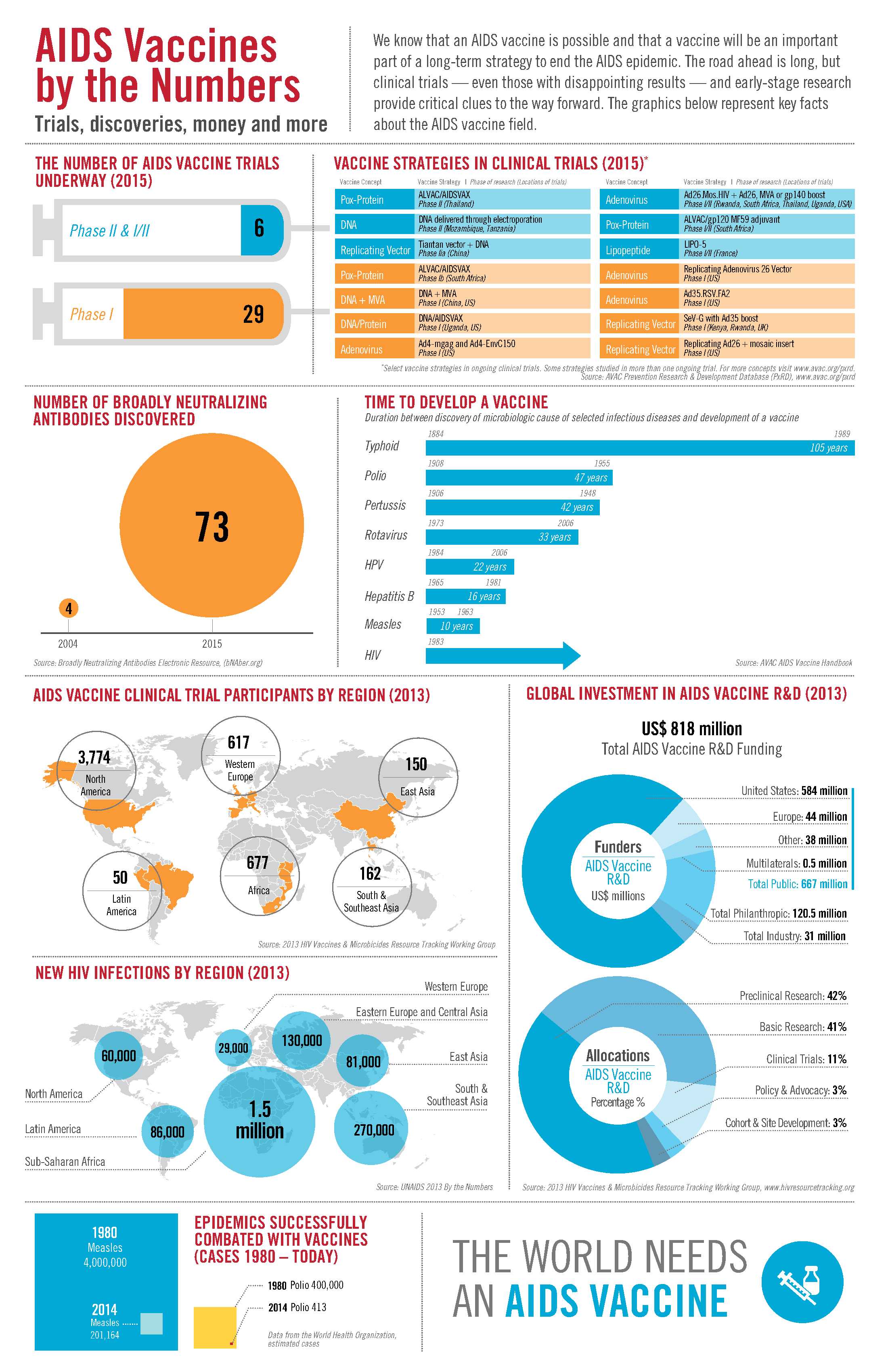 Warren Tong is the senior science editor for TheBody.com and TheBodyPRO.com.