Introduction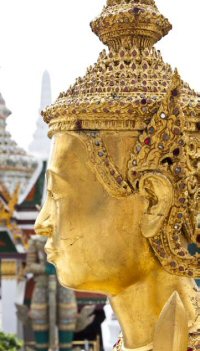 In 2009, research into new HIV prevention methods had its ups and downs: A once-promising microbicide failed, attention turned to HIV drugs as the "next best thing" for HIV prevention, and for the first time, encouraging data for an AIDS vaccine emerged. New data from a range of prevention trials are expected in 2010. While none of the approaches being tested will replace current methods of prevention -- condoms, behavior change counseling, needle exchange, harm reduction, etc. -- each presents the possibility of adding a new prevention option, changing the HIV prevention world. And that could help protect millions of people around the world.
AIDS Vaccines
The Thai Trial: A Shot in the Arm
Though dozens of AIDS vaccines have been tested over the years, until recently, not one had been shown to reduce the risk of HIV infection. But in September 2009, important results from an AIDS vaccine trial were released. The RV144 study, also known as the "Thai trial", took place in Thailand from 2003 to 2009. It was the largest AIDS vaccine trial to date, with over 16,000 participants. The trial studied two vaccines, ALVAC and AIDSVAX, and found that the regimen may have provided a modest protective effect. This was surprising, in part because AIDSVAX alone had already been tested in two large trials where it was found not to be effective.
There were 51 infections in people who received the vaccines and 74 in people who received a placebo (a dummy shot). Put another way, there were about 30% fewer infections in people who received the vaccines compared with those who received the placebo. This suggests that the vaccine provided some level of protection. But if any vaccine that was 30% effective was made available, people would need to know that it did not eliminate the risk of HIV infection, and that it would need to be used with a proven prevention method like condoms. There is also a slim possibility that the result was due to chance. And, it looks like most of the protective effect of the vaccine occurred during the first year of the study -- possibly a temporary benefit that waned over time. The study is now being followed up with other research to try to understand whether any immune responses induced by the vaccines can protect against HIV.
Other Vaccines
There are many research advocacy groups that track ongoing HIV prevention research. For more in-depth and up-to-date coverage, including details on ongoing research, please visit:
The encouraging results from the Thai trial came two years nearly to the day after we learned that Merck's MRK-Ad5 vaccine -- the best hope for a vaccine at the time -- was not effective. There were two large-scale trials of the Merck product: the Step trial, which took place in the Americas and Australia, and the Phambili trial in South Africa. The Step trial was stopped early, in September 2007, after a review of the data revealed the vaccine did not protect against HIV.
Further analysis appeared to show that some people who received the vaccine were more rather than less likely to become infected if they were later exposed to HIV. Longer-term follow-up showed that uncircumcised men who got the vaccine had a higher risk of acquiring HIV.
Researchers had hoped the Merck vaccine would lower viral loads in people who received the vaccine but later became infected. This is one goal of AIDS vaccines, though it is different from how the public generally understands vaccines. One approach scientists are trying is an HIV vaccine that targets the cellular arm of the immune system; since cellular defenses act after cells have been infected, they are not expected to be able to protect completely against infection. An HIV vaccine targeting cellular immunity could lead to lower viral loads in people who got the vaccine but later got HIV.
A vaccine that doesn't prevent infection, but keeps you from getting sick? We generally assume that vaccines provide complete protection against infection. In fact, not all approved vaccines provide 100% protection to all people who receive them. But they do provide high levels of defense -- enough effectively to prevent disease. Approved vaccines teach the body to make antibodies against the viruses or bacteria in question. Antibodies target foreign invaders in the body before they are able to infect cells. Today there are efforts to develop AIDS vaccines that target both cellular and antibody defenses. Scientists think that this one-two punch of immune defenses is the best hope for a vaccine.
Currently, the largest ongoing AIDS vaccine trial is the HVTN 505 study, which plans to enroll over 1,300 men who have sex with men in the U.S. The trial is studying a cellular vaccine strategy, looking at the vaccine's safety and its effect on viral load in people who become HIV positive during the study (the vaccine itself cannot cause HIV infection). A complete list of vaccine trials can be found at www.avac.org/trials.
Why Has AIDS Vaccine Research Been so Challenging?
HIV infects the cells of the immune system and has highly effective strategies to evade the body's defenses. Developing a vaccine that can outsmart these strategies is a difficult task, especially since HIV mutates so often. Even when effective defenses emerge, the virus can often escape from immune control.
The results from the Thai trial were the first to suggest that a vaccine may lower the risk of infection. In the coming years, researchers will work to build on that possibility, but it will likely take many years to develop a highly effective vaccine.
What's Next?
Researchers are working to determine why Thai trial participants who received the vaccine had slightly lower rates of infection than those who received the placebo. The Global HIV Vaccine Enterprise -- a group of organizations working to speed the development of a preventive vaccine -- is also updating its Scientific Strategic Plan for the AIDS vaccine field, to be released later in 2010. In addition to efforts around understanding the results of the Thai trial, there is ongoing work on antibody vaccines and improved T-cell vaccine candidates.
PrEP
Can a Pill a Day Prevent HIV?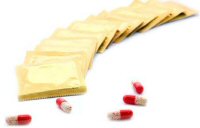 Pre-exposure prophylaxis, or PrEP, is an experimental prevention strategy using approved HIV drugs. Several trials are studying whether the use of HIV meds by HIV-negative people can reduce their risk of HIV infection. Animal studies have shown a high level of protection against infection when HIV drugs were given before exposure to SHIV (an HIV-like virus that can cause disease in monkeys). For years, HIV drugs have been given to HIV-negative infants born to mothers with HIV. Post-exposure prophylaxis also uses HIV meds in people who think they've had a recent HIV exposure. These examples support the study of PrEP in clinical trials.
Current PrEP trials involve nearly 20,000 HIV-negative people from different populations in over a dozen countries. They are studying Viread or Truvada taken once a day, and some small studies are also looking at PrEP regimens that aren't taken daily.
By this fall we should hear results from a large safety trial sponsored by the CDC, which enrolled men who have sex with men from Atlanta, Boston, and San Francisco. The trial was designed as an expanded safety study, so we will not get effectiveness results from this trial. Initial results from several large effectiveness trials are anticipated in late 2010 and early 2011.
There is, of course, hope that these trials will report positive results and make PrEP a viable new prevention option. But even if PrEP is shown to reduce the risk of HIV infection, there will still be challenges to making it available.
First, there are questions that the current trials won't be able to answer. For example, we will still need to find out if there are long-term safety issues, if PrEP is safe for pregnant women and adolescents, and if resistance is an issue.
In the U.S. (and elsewhere), one of the most common questions about PrEP is, "Who will pay for it?" In an era of ADAP waiting lists and a new health reform law, the answer is not yet clear. While generic Truvada costs as little as $143 a year in developing countries, its retail price in the U.S. is $14,000 a year. It's not known whether private insurance will cover that cost -- and imagine the debates on whether Medicaid should pay to protect so-called "risky" gay men.
Also, if PrEP does work, it will likely be only partially effective. It's not expected to provide 100% protection or to be a replacement for other prevention options like condoms or clean needles. In the real world, the effectiveness of PrEP will depend on the degree to which people take PrEP drugs as prescribed. Effectiveness would also be hampered if people increased their risk behaviors. In addition, there are concerns about giving healthy people HIV meds for long periods of time. PrEP, like any other new strategy, would need to be introduced in programs that had thorough, ongoing counseling for its users.
Microbicides
A microbicide is a substance designed to prevent or reduce the sexual transmission of HIV and other sexually transmitted infections when applied inside the vagina or rectum. Microbicides may be gels, lubricants, or creams and could be applied through applicators, suppositories, or vaginal rings.
So far, results from large clinical trials of microbicides have been disappointing: Three vaginal gels -- Carraguard, BufferGel, and Pro2000 -- were found to be safe but not effective, and three trials suggested the product being tested may be harmful (Nonoxynol-9, Savvy, and Cellulose Sulfate).
Despite these disappointments, researchers are conducting new trials of microbicides that contain HIV drugs. These products consist of gel formulations of HIV drugs that can be applied to the vagina or rectum. It is hoped that these microbicides will be more potent against HIV and last longer in the vagina and rectum than those previously tested, and that they will not result in the creation of resistant virus.
Hope in 2010
The CAPRISA 004 trial, conducted in South Africa between 2007 and 2009, is the first large trial of a vaginal microbicide containing an HIV drug to be completed. The trial studied the safety and effectiveness of a gel containing tenofovir (the drug in Viread), and results are expected in July 2010.
The results of this study will be important to the future of the microbicide field. If it shows that this gel has an impact on women's risk of HIV infection, it will be the first microbicide trial to have a positive result. Follow-up research would of course be needed to confirm and explore the result before it could be approved for widespread use.
If the CAPRISA 004 trial does not show the gel to be completely effective, there are two possible outcomes: that the gel was clearly not effective or that it was partially effective. But if it does not prove effective, advocates and researchers will need to unite in support of future trials. Critics may question the continued funding of large trials if product after product fails to prove effective. But more trials are important to move the field forward. Each trial has a unique design and population, and each moves the field closer to the goal of providing women and men with an additional prevention method that they desperately need.
Other trials of microbicides containing HIV drugs are ongoing or in the planning stages. One such trial, the VOICE study being conducted by the Microbicides Trial Network (MTN) in countries in Southern Africa, is comparing the safety and effectiveness of the same gel studied in CAPRISA 004, and two different PrEP regimens (Viread or Truvada pills). Results are expected in 2013. Many of the research organizations in the microbicide field have also planned vaginal ring studies as a way to deliver a microbicide. Some of the studies test the acceptability of a vaginal ring, as this technology has never been used for this purpose before.
Rectal Microbicides
Compared with vaginal microbicides, rectal microbicide research is in its infancy. Political and cultural reluctance, a lack of funding, and scientific challenges have all contributed to the delay in their development.
The vagina and rectum are two separate and biologically different compartments in the body. It is very important that any vaginal microbicide in late-stage clinical testing also be tested for rectal safety, since a vaginal microbicide that is readily available will most likely also be used rectally, regardless of whether that use is approved.
To keep the field of rectal microbicides moving forward, the group International Rectal Microbicide Advocates (IRMA) estimates that $10 million will be needed annually from 2011 to 2014 (a 40% increase from the 2010 estimate), and $44 million annually from 2015 to 2020 (over six times the investment expected this year). Between 2007 and 2010, the U.S. government contributed over 91% of rectal microbicide funding. Efforts must be made to find more diverse funding sources.
This year holds great hope for microbicides as we await the result of the CAPRISA 004 study. If this gel is found to be effective, a renewed vigor will keep the field moving forward Regardless of the CAPRISA outcome, other trials continue and are planned in the search for an effective microbicide.
Conclusion
By the end of 2010, the landscape of HIV prevention will be different regardless of the trial outcomes. Researchers are hopeful that results from clinical trials of HIV vaccines, PrEP, and rectal and vaginal microbicides will provide promising results for the future of HIV prevention. None of these interventions will be the answer to ending the HIV epidemic. But some or all of these options may be an important part of a comprehensive response that will curb the spread of the disease.
Sarah Littlefield is a Clinical Trial Specialist at The Population Council. Deirdre Grant is the Program Manager at AVAC: Global Advocacy for HIV Prevention.