HIV and Older Adults
A Novela Approach
Episode 1
The scene: A cruise ship, chartered for seven days by a New York social club. Valentino and Ysis are attractive people in late middle age, both widowed. They are dancing cheek to cheek and whispering into each other's ears.
Valentino: "Ysis, I know you know by now that I am attracted to you. What you are feeling is how much I'm attracted to you."
Ysis: "I feel the same way toward you. I haven't felt this way in a long time. Would you like to come back to my cabin for a drink?"
As the couple leaves the dance floor and heads below, however, their consciences chime in.
Ysis's Conscience: "I really like him. He got me hot and he looks clean. The nurses, doctors, radio, and television are always saying you should use condoms for protection, even at our age. I don't want HIV. I've never used one and I never thought to bring any with me. How can I ask him if he has one? Oh, everyone says he is a good man. He wouldn't sleep around with just anybody. It's been five years since Roy died. I deserve to be happy."
Valentino's Conscience: "I really want to sleep with her tonight. Why didn't I pack those condoms? I knew I was coming on this trip. I prepared for it since last year. I really want her. Well, last week with Eloisa I used a condom. And in August when I met Carina I didn't use any condoms and I was nervous because of my history of herpes. But . . . I really want Ysis!"
With this provocative scene, on September 25, 2000, a unique new HIV prevention program was launched. A joint effort of the William F. Ryan Community Health Center and the New York Association on HIV Over Fifty, the story of Valentino and Ysis is one community's approach to getting the prevention message out to an often overlooked population: older adults.
The Ryan Center is located on the Upper West Side of Manhattan, a neighborhood whose diversity is hard to imagine existing outside New York City. It is a unique mix of people of every ethnicity, of widely varying economic levels, and of all ages and family structures. The avenues are lined with modern luxury co-ops side by side with middle-income housing and city projects. Prewar buildings offer gracious apartments at astronomical rents to those who can afford them, and also house long-term tenants protected by rent control and stabilization. The brownstones on the side streets have long ago been split up into individual apartments, and a significant number have been converted back into single- or two-family dwellings during the gentrification of the past couple of decades. Interspersed are walk-up tenements of so-called railroad flats; apartments that consist of a series of rooms arranged in a single line, and SROs. Elderly people and families with young children share the neighborhood with the affluent singles and childless couples who support the trendy boutiques and pubs. Even the neighborhood's "Latino community" is actually a diverse mix of several communities: Puerto Rican, Mexican, Nicaraguan, Panamanian, and Dominican.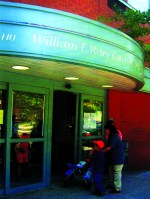 Serving the HIV-Positive Community
Beulah Hendricks is a Supervising Treatment Educator in Ryan's Special Programs and Outreach Services department. In early 2000, noticing an increase in the number of her HIV-positive clients who were in their late 40s or older, Hendricks began to think about the need for prevention education that targeted Ryan's older clients. She spoke with department director Will Murphy, who referred her to Eve Ammons-Johnson, who is the Coordinator of Ryan's Prevention Education and Outreach Program, as well as co-chair of Ryan's Patient and Family Education Committee. Eventually they were joined by department secretary Teresa Arboleda to form a group charged with developing a prevention program tailored to the needs of Ryan's community.
It was natural that the Ryan people would turn for advice and help to the New York Association on HIV Over Fifty. Ryan had been part of NYAHOF since 1995, and had been a regular co-sponsor of NYAHOF seminars and other events since 1998. Hendricks and Arboleda had long been Ryan's representatives at NYAHOF. Vice Chair Tom Sentell, a retired actor living with AIDS joined the group, with NYAHOF Chair Kathy Nokes, a registered nurse and teacher who has written extensively on HIV among older populations, offering her expertise; and Myron Gold, one of NYAHOF's most active activists, presenting at events.
Episode 2
The scene: Central Park Café. Ysis is having coffee with her friend Lydia, and Valentino is there with his friend Robert.
Ysis: "Look. It is Valentino, the guy I met on the cruise."
Lydia: "Oh, the famous guy that has you going? I think I know him."
Ysis: "I am so embarrassed to see him. I was ready to give him some the last night of the cruise. I still want to sleep with him. I am ready. But I am not taking any chances. No condom, no sex, as the young people say."
Lydia: "Friend, looks are deceiving." (To the audience) "People think he is such a saint, a community leader, but the other day I saw him with this young thing. He was going in a hotel. Should I tell Ysis?"
Valentino: "I wonder what Lydia is telling Ysis. I am afraid to tell her the truth."
Robert: "Valentino, what is wrong?"
Valentino: "I have an STD, herpes, and I do not want to tell her because women talk a lot. I don't want it to get out in the community. What about my children? I am their role model. I will die before I let them down."
Discretion Is the Better Part of Valor
As a first step, in July 2000, Ryan and NYAHOF, with help from technical assistance provider Cicatelli Associates, cosponsored a forum entitled "Health Information for Older Adults." Flyers announcing the event were posted throughout Ryan's two locations, and special efforts were made to solicit attendance by patients in the agency's geriatric, women's health, and adult medicine clinics. The Ryan associate medical director addressed the issue of HIV indirectly in his presentation, and the audience also heard from Myron Gold about his own experiences as a person over the age of 50 with AIDS. A detailed questionnaire was distributed at the forum to determine how the older adults in Ryan's service area perceived their own healthcare and health information needs.
This first meeting didn't run without a hitch. The original plan was to include a segment on safer sex, including a demonstration on proper condom use. But the committee had second thoughts. "We looked at the audience," says Arboleda, "and we know that audience, and we realized it was not going to fly."
"The majority come to these events with their grandchildren, their son or daughter," adds Hendricks. "The majority are Latinas. We felt they were not ready for that graphic presentation. Plus it was a mixed group, male-female."
While the first part of the presentation was in progress, committee members grabbed representatives of some community organizations out of the audience for a hasty meeting in the hallway. Although some of the Ryan people, based on their successes with younger adults and teenagers, still favored the direct and more sexually explicit approach, they allowed themselves to be persuaded by these community leaders to drop the graphic safer-sex segment from the program. Instead, the person scheduled to do the safer-sex segment was introduced, and audience members were invited to meet with her privately after the forum with their HIV-related questions. No one came.
A "Novela" Approach
Back to the drawing board. The committee needed a way to reach this older, culturally diverse but largely Latino, audience in a way that was both effective and culturally sensitive.
As it happened, the idea sprang from a last-minute meeting at which the original forum's program was revamped. Ryan's Will Murphy, who had strongly favored the direct and graphic approach, had asked, "What about José and Marisol on the subway?" The reference was to a long-running series of cartoon subway cards telling the ongoing story of a young couple and their friends learning about HIV prevention. The series was done in the form of a Latin novela, a short book in which the story is told through comic book-style drawings. This is closely related to Spanish-language television's telenovela, the Latin soap opera.
The idea had immediate appeal, and the committee got to work on making it a reality. At the core of the committee's approach was that HIV prevention does not exist in a vacuum, but that it is part of overall health education. The questionnaires from the first meeting confirmed what the Ryan people had known intuitively that the community was hungry for information on a variety of healthcare issues. The committee decided to sponsor a series of forums, about one every six weeks, each on a different health-related topic. An expert on diabetes, say, or heart disease, would talk and take questions on the topic. This feature presentation would be followed by a break during which a buffet lunch would be served, and then the audience could settle down for the next installment of the ongoing story of Valentino and Ysis, with its HIV prevention message.
Episode 3
The scene: Coffee shop. Valentino and Ysis are sitting at different tables talking and drinking coffee with their friends.
Juan: "There's Ysis with her friends. Are you going to ask her to the Valentine's Day dance?"
Valentino: "I'm not sure. I found out that Ysis knows that I have herpes. The Cristina Show over there is telling everybody about my private problems."
Lydia: "Girl, that dog Valentino's looking at you. Do you still want to go out with him? Are you desperate?"
Ysis: (Angry) "I've worked out everything in my own mind. I know about HIV and STDs. I see more in this relationship than just sex."
Valentino: "Ysis is a good woman. I'm tired of running around with these wild young girls. That's probably how I got herpes in the first place."
Valentino goes over to Ysis's table.
Valentino: "Would you like to come to the Valentine's Day dance with me?"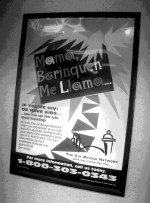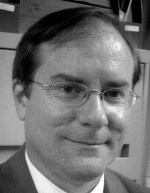 Will Murphy, Ryan Center
Who's Who
The William F. Ryan Community Health Center, founded in 1967, and its satellite, The Ryan-NENA Community Health Center, provide comprehensive, superior quality, affordable and linguistically and culturally competent primary and preventive healthcare services to approximately 50,000 patients a year. In addition to general healthcare, Ryan provides specialty services, including podiatry, allergy, cardiology, urology, optometry/opthalmology, mental health, and, of course, HIV/AIDS services. A new affiliate, the Ryan/Chelsea-Clinton Community Health Center, located at 945 Tenth Avenue, opened its doors on July 23rd, 2001 and offers similar services. All three sites provide services to uninsured patients on a sliding fee scale based on income and family size. In addition, a pharmacy plan is offered to those patients with no prescription coverage.

The Ryan Center is the lead agency for the Air Bridge Network, which is made up of organizations that serve large numbers of HIV-positive Puerto Rican New Yorkers. Air Bridge coordinates medical assistance and social services for people with HIV and AIDS who travel between New York and Puerto Rico, helping to ensure that they receive the medical and social services they need without interruption.

The New York Association on HIV Over Fifty (NYAHOF) was formed in 1991 to address issues related to HIV/AIDS and older adults. Its purpose is to ensure that the concerns of persons over the age of fifty and their support networks are addressed, and to generate educational, programmatic, and policy initiatives in the field of aging. The task force and its members work with healthcare providers, AIDS organizations, and other social service agencies whose clients include individuals over fifty, and provide expert testimony in appropriate legislative and administrative forums.

NYAHOF's members are healthcare and social service providers, consumers, persons living with HIV/AIDS, and others concerned about the epidemic's impact on people over the age of fifty. NYAHOF is an all-volunteer task force with no paid staff and is affiliated with the National Association on HIV Over Fifty.

Cicatelli Associates, Inc., is a twenty-year-old organization that provides education, training, and technical assistance to agencies serving low-income communities in New York City.
Episode 4
The scene: The Valentine's Day Dance. Valentino and Ysis are dancing and talking.
Valentino: "Your plans for the future are nice, but the world rarely runs as smoothly as we would like it to. We can say anything. Actually carrying out what we plan is a different story. Changing a person's behavior can be an extremely hard thing to do."
Ysis: "Yes, but in our case, we can get sexual and also receive STD education. Everyone wants affection, not only passion."
Valentino hands Ysis a teddy bear with a condom in its paws.
Ysis: "So where do we go from here?"
Involvement and Accessibility
Essential to getting the message across was that the stories be involving and accessible. NYAHOF's Sentell, with his theatrical background, served as script consultant (and frequent writer). The telenovela technique of ending each episode with a cliffhanger was adopted.
HIV clinical Care Coordinator Paul Stabile, who joined the program in January of this year, picks up the story. "They knew the idea was relationships," says Stabile. "And they knew they wanted to make sure they were dealing with both male issues and female issues."
"It goes into their egos," says Arboleda, "and their feelings, and the main characters discuss their feelings with their friends."
"And we wanted to get an STD in," adds Hendricks. "So we went in with an STD, which was herpes."
Absolutely crucial, of course, was that the message be presented in both English and Spanish. Dialogue is spoken first in English and then in Spanish by the bilingual actors (Hendricks herself plays Ysis). The technique works very well, with speeches kept deliberately short so that no segment of the audience is left sitting and waiting for the other-language version to end. Each episode is relatively short, with the entire presentation, including translation, taking under twenty minutes.
The spirit of the telenovela extends into the question-and-answer period that follows each episode. The actors answer questions as their characters, expressing their feelings and doubts about such issues as negotiating condom usage or testing for HIV. Others who are not in the cast are available to provide more objective information, such as the difference between anonymous and confidential testing.
Episode 5
The scene: A diner. Valentino and a friend are having coffee.
Fabian: "What's up. I haven't seen you since Valentine's Day. Did you get lucky that night?"
Valentino: "What a night! Ysis and I were intimate. Whoa! It was a very sensitive and caring experience. It was a shared moment I will never forget. It was more than luck, my friend."
Fabian: "It seems your days of Don Juan are over!"
Valentino: "I am ready to get serious, ready to settle down with Ysis. But ever since the night of the dance I have had a funny feeling that there is something strange going on with Ysis. It seems as if she is putting all types of barriers between us. We haven't been intimate since that night."
Episode 6
Ysis: "I have to tell you about my past, things you don't know about. You're my friend, so I know that I can confide in you."
Deborah: "You know you can trust me."
Ysis: "A few years ago, after Roy died, during a trip to Miami, I had a one-night stand with one of Roy's best friends."
Applause
The response has been overwhelmingly positive. As is the norm with forums of this type, audience members are asked to fill out evaluation sheets. From the program's beginning, the numerical evaluations have been high and the comments have focused on how interesting and informative the presentations were. The negative comments have tended to be complaints that more time was needed for questions and discussions.
An even more telling measure of effectiveness is the audience's on-the-spot reaction, as observed by the Ryan and NYAHOF people at the forums. Over the course of the series, they have noticed that the post-novela discussion has become more animated and more open, with deeper issues being brought up. In addition, individuals whom the Ryan people know as patients in their HIV clinic are taking the initiative, without revealing their own positive status, of throwing out provocative questions for discussion.
Perhaps the most important measure of the program's popularity with the community is the number of people who keep coming back. At the September forum, the first featuring the novela, half of the audience consisted of people who had attended the July forum. In November, sixty percent had been there for episode one. In February, seventy percent were returnees, and by May the percentage of people who had come back for more had risen to 75 percent.
The bottom line, of course, is whether the prevention message is getting through in a way that changes people's behavior and lessens the possibility of their contracting the virus. By that yardstick, there is no way to measure the direct success of a program like this. What does seem apparent, however, is that in one community one healthcare agency is beginning to address the issue of prevention for an overlooked population's older, low-income, largely Latino, adults.
Will Ysis tell Valentino about her one-night stand?
Will Deborah keep Ysis's confidence?
Will Ysis get tested for HIV?
The answers will come in later episodes of the ongoing love story of Valentino and Ysis.
HIV Is an Aging Issue
You'd never know it from the prevention messages depicting the young and the beautiful negotiating condom usage. You certainly wouldn't get a clue from the medication ads with their buff rock climbers. But age is no more a barrier to HIV infection than race or sexual orientation.
Somewhere between 10 and 15 percent of people with AIDS in the United States today are over the age of 50. Because of the way government statistics were kept until recently, we don't know how old these people were when they were infected with the virus, and many of them were surely infected when they were younger. As newer drug therapies help people live longer, the over-50 HIV population will continue to grow. But already-infected people aging into the senior category do not account for the entire population of HIV-positive older adults.
The risk factors for infection are the same regardless of age: exchange of bodily fluids, primarily through unprotected sex or sharing needles (instead of needle exchange). We tend not to think of older people as being sexually active or using drugs. At the XIII International AIDS Conference in Durban last year, Columbia University's C. Ramos Rodriguez reported on a study that showed 45 percent of people over 50 reported the risk factors of sexual activity, multiple sexual partners, sexually transmitted diseases, and alcohol or drug use.
In some ways, seniors may be at greater risk for infection than their children and grandchildren. Older people may view condom use primarily as a contraceptive measure, and women no longer fearing unwanted pregnancy may not insist upon that protection. A Viagra prescription may lead the newly potent man into risky behavior. The vaginal walls of postmenopausal women are thinner than those of their younger sisters, and lubrication is often reduced. Many doctors believe that older women are therefore more vulnerable to vaginal trauma during intercourse, and thus at greater risk for HIV transmission.
Doctors are not immune to the ageist stereotypes of our society, and this can be a problem both in prevention and diagnosis of HIV among seniors. The doctor who does not see past the gray hair may not ask older people about their sexual activity or drug use, may not give the prevention information that is routine with younger patients. Early symptoms of HIV can be similar to, and are often mistaken for, signs of aging: fatigue, poor memory, shortness of breath, sleeplessness, weight loss. The result is that older adults with HIV are typically diagnosed later in the course of infection than younger people, and are thus denied the benefits of early medical intervention.
Prevention messages targeting older people face many barriers in a society that neither honors its seniors nor sees them as fully human. But prevention education is as crucial for the gray-haired and wrinkled as it is for those just starting out in life.
For more information, visit the website of the National Association on HIV Over Fifty, www.hivoverfifty.org, or that of the New York Association on HIV Over Fifty, www.nyahof.org.
Laura Engle is a freelance writer and member of the New York Association on HIV Over Fifty. She is a former editor of Body Positive_._