Atlanta, GA
Time: Sometime after midnight

Hi. My name is Terri Wilder. I am a person ... a weird, opinionated, compassionate person who has worked in HIV for 18 years. I didn't start out in the field because I was personally affected. That came later. I started in the field because I was walking through the School of Social Work at the University of Georgia and found a brochure ... one brochure, announcing an AIDS-related workshop.
One brochure changed my life. I was so scared to go to this event by myself that I asked my dad to go with me. My grandfather had just died and I felt like I wanted to do something, anything to make a difference. Attending an AIDS-related workshop scared me a bit and I needed support.
After attending the workshop, I started volunteering at an HIV/AIDS service organization ... and 18 years later I can say that I have been a buddy to a PWA [person with AIDS], a buddy captain, a discharge planner, a support group facilitator, an activist, a writer, a case-manager, an STD hotline information specialist, an HIV program manager, an outreach volunteer, an HIV workshop volunteer, a Red Cross HIV employee, and a friend to many people living with HIV.
Who would have thought that a disease could change someone's life? I mean ... I know it changes lives ... but for someone who is HIV negative, it has made a tremendous impact on who I am and what I believe. It is amazing that a disease could change the course and direction of my life. Funny, I always thought that I would be the singer of a rock n roll band or at least marry the singer of a rock n roll band (although it could still happen!) since everyone in my immediate family is involved in the music business.
Working in HIV since 1989 has allowed me to witness some of the most beautiful, tragic, and even historic events related to HIV. I have witnessed:
The change of language (i.e., HIV-ARC-AIDS-HIV-disease; victim with HIV/AIDS-person living with HIV/AIDS),
The change of diagnostic categories (the addition of female specific opportunistic infections via the Centers for Disease Control and Prevention (CDC) via AIDS activist storming the CDC in Atlanta, GA),
The changes in HIV-related funding (the introduction of the Ryan White CARE Act, the Global Fund to Fight HIV/AIDS),
The establishment and the destruction of different programs (Office of National AIDS Policy: establishment (Clinton); destruction:(Bush)), and
Finally, the multiple changes that come when you are involved with a disease that is intent on challenging and manipulating human beings' ability to make good, sound, compassionate decisions related to human rights and medical science.
Since 1989 a great deal has changed in HIV, but one thing remains the same ... the virus is still alive and well and demanding our attention whether we are willing to give it the time of day or not.
This summer I had the great fortune of living in New York City. I lived in the West Village on Christopher Street. I wanted to live in the Village for several reasons. One, I knew I would be safe and welcomed within the gay community and two, I wanted to be as close to the historical beginning point of the HIV-related activist movement as humanly possible.
The main reason for me coming to NYC was to intern with The Body website. I must tell you that this website is a great resource and has been a source of information and support for myself and the clients that I have worked with. Knowledge=Power.
During my time at The Body, I had the good fortune of interviewing doctors, nurses, activist, support group facilitators and persons living with HIV ... as well as those co-infected with HIV/hepatitis. The people I interviewed lived in Minnesota, New Jersey, California, Georgia, Florida and Australia. One of the most fascinating people that I interviewed was a long term nonprogressor named Paul. Wow! What an incredible story of hope! He has lived with HIV for over 25 years without taking any HIV medications. He goes to the doctor regularly, swims, runs a bed and breakfast with his partner, and is involved in many HIV-related clinical trials. I hope and pray that the researchers are able to learn about his immune response, replicate it and find some way to use what they learn to help others live long and well with this virus. Thanks Paul for stepping up to the plate by participating in clinical trials!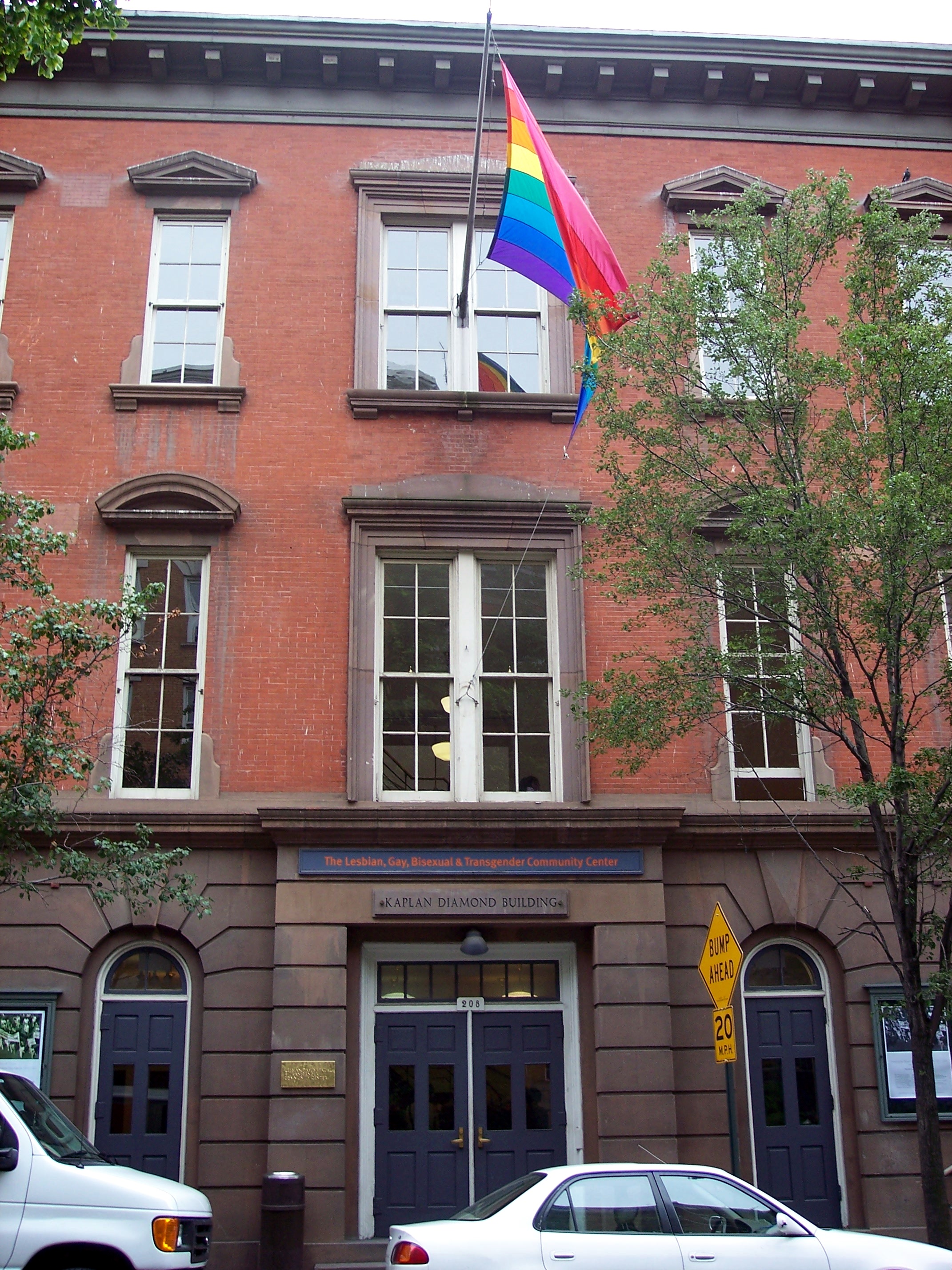 My experience in New York City ended with me attending an ACT-UP NY (www.actupny.org/) meeting. Although I kept hoping that Larry Kramer would walk in (he did not), the idea of attending an ACT-UP meeting in New York City excited me to no end. The meetings are held at the Lesbian Gay Bisexual & Transgendered Community Center in the West Village. We discussed so many issues in our 1½ hours together, that my head was spinning. We have a lot of work to do, people ... a lot of work! I would highly encourage people to attend a meeting. It is a great source of information and allows you to connect with other like-minded activists. Even if you are not from New York City and find yourself vacationing there, drop by.
When I returned to Georgia, I was immediately faced with the reality that people are still intent on allowing propaganda and basic BS to put others at risk for HIV and death. For example, in South Africa, President Mbeki has once again ruined an opportunity for people with HIV to live happy, healthy, lives. He fired Deputy Health Minister Nozizwe Madlala-Routledge because she was not a "team player." Team player? What, with team death?
What is up with this guy? Has he really become so disconnected with the rest of the world that he can't see the consequences he is causing through his misguided and ignorant thoughts on HIV-related public health issues? The suffering he is causing by aligning himself with these ridiculous denialists will be remembered as his legacy ... a legacy that is connected with death, suffering, and the missed opportunity to do something good for the people of South Africa.
Deputy Health Minister Nozizwe Madlala-Routledge seemed to be a person who could facilitate access to HIV medicine and construct sound public policy while keeping the interest of South African PWA's at the center of her decisions. Firing her has caused great anguish in the South African PWA community while possibly destroying recent HIV victories. Her firing could cause these victories to disappear and force the activist to begin their dialogue with the government at an elementary starting point. "Madlala-Routledge has been the one advocate we've had in the department", stated Treatment Action Campaign (TAC) chairman Zackie Achmat while speaking on the sidelines of a University of Cape Town student protest against the deputy's sacking ... calling for her reinstatement. All I can say is that there is a special place for people like Mbeki ... a special place.
And speaking of denialists, I was informed that I would be reading Celia Farber during my graduate level AIDS class this semester (I'm studying for a doctorate in sociology). After receiving an email from my professor stating that Farber's Serious Adverse Events would be included in our readings, I promptly emailed the professor and stated, "Why are we reading Celia Farber? She is crazy." To which she responded in a ping pong tournament of emails with me that "the Robert Gallos and other virologists have not proven that HIV is the cause of AIDS and they have not disproven the leading alternative theories and until this takes place, there will be controversy. And this controversy is great sociology of knowledge or sociology of science stuff." Furthermore, my professor wrote that "This is a piece I want to explore. The label she has been given is wrong. She is not an AIDS denialist. She is an 'HIV causing AIDS denialist.' There is some merit in what the HIV causing AIDS denialists have to say."
AIDS denialist, HIV causing AIDS denialist ... potato, po-tah-to ... the point is that Farber is causing harm and spreading misinformation, so who gives a crap what we call her? If we want to be clear on name calling, I can think of some other more colorful names that would have both my grandmothers rolling in their graves and bring shame to my family.
Unfortunately, I didn't get the chance to continue arguing with my professor. It ends up that we only had to read Celia Farber's HIV timeline. I was so ready for a fight and didn't get to have one. In all honesty, I think my professor thought about our email exchange and re-evaluted the importance of including Ms. Farber's crap. I am glad she did, I can be a little bit of a trouble maker when pushed in the wrong direction ... plus I would hate to have to embarrass my professor in front of the class! Anyway, if you want to learn more about Celia Farber and her "crap" check out the links below. Peace out!
To contact Terri, please e-mail twilder@thebody.com.
To read Terri's next blog entry, click here.