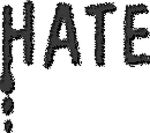 Only a few months after Matthew Shepard was brutally beaten and left for dead in Laramie, Wyoming, the nation's lesbian and gay community continues to reel from a continuing series of antigay murders. On February 19 in rural Alabama, Billy Jack Gaither was kidnaped and repeatedly and brutally bludgeoned until he died. His body was then placed on a pyre of burning tires. The two men charged in his death, Charles Monroe Butler and Steven Eric Mullins, are people whom Billy Jack Gaither knew.
In Richmond, Virginia, on March 1, Henry Edward Northington's severed head was found on a footbridge in James River Park. His body was found later the same day almost a mile away in the James River. His head had been carried up a hill from the riverbank to a popular meeting spot for gay people and others in Richmond. Some locals fear that it was placed there as a warning to the community.
The body of Reverend Thomas E. Otte was found in his Hartford, Connecticut, apartment on March 4, naked with multiple stab wounds. Reverend Otte's wife had recently died, and he had been becoming increasingly open about his gay identity.
In Texas, where the dragging death of James Byrd brought racially targeted hate crimes to national attention, a continuing and disturbing series of murders has targeted the transgender community. In Austin in early January, Donald Fuller, also known as Lauryn Paige, died from multiple stab wounds. On February 6, Steve Wayne Garcia was shot to death in Houston. On February 24, an unidentified person of transgender experience was found dead in the parking lot of a Houston motel; he had been shot several times.
In New York City, one gay man, Troy Hoskins, was found stabbed to death in his Washington Heights apartment. Another is still in a coma weeks after being bludgeoned in his Chelsea apartment.
Any of these incidents in and of themselves would be absolutely troubling. All of them taken together, however, are horrifying and speak to a severe increase in antigay hate, which now too easily turns to violence and too often results in murder. That these murders occurred in seeming isolation from each other indicates a widespread trend in antigay hate across the country.
It is to counter this growing trend that the New York City Gay and Lesbian Anti-Violence Project has joined with anti-violence organizations representing other often targeted populations -- the Anti-Defamation League, the National Association for the Advancement of Colored People, the Empire State Pride Agenda, and others -- to press for strong hate crimes legislation. Such laws would increase penalties for crimes motivated wholly or in part by the victim's race, religion, creed, color, age, sex, disability, national origin, or sexual orientation.
Often overlooked by those who cite the severity of the penalties imposed for murder as an argument against the passage of hate crimes legislation is that these well-publicized killings are only a tiny fraction of bias-related crimes. Desecrations of synagogues and the burning of black churches are part of it, as are nonlethal gay-bashing incidents and assaults upon individuals thought to have AIDS.
Bias crimes target individuals for being who they are -- nothing more. Studies have shown that, as a result, a bias crime victim's trauma may last two times longer than that of victims of similar crimes where bias was not the motivating factor. These crimes instill fear in all members of the targeted community, because they know that any one of them could be next. Besides being an assault against an individual, a bias crime is an assault against a community, and sends a clear message of fear to that entire community.
Individual victims of bias crimes suffer tremendously. Hate-motivated assaults generally involve more brutality than other assaults. Most bias crimes involve weapons, such as hammers, baseball bats, golf clubs, and ice picks, that allow the perpetrators to inflict repeated blows on their victims. This explains, in part, why bias-related violence is so often characterized by "overkill" -- multiple, serious injuries, such as twenty stab wounds.
Often victims of bias crimes are outnumbered by the perpetrators. These victims feel violated, depersonalized, isolated, and deprived of their security and sense of self-worth. Victims of bias crimes often blame themselves for what happened, isolate themselves from their community, become afraid to leave their homes, feel shame for being who they are, try to change who they are, entertain thoughts of suicide, have difficulty sleeping, suffer flashbacks to the crime, endure anxiety and panic attacks, suffer from nightmares, struggle with depression, have difficulty concentrating, pull away from friends and family, endure headaches and stomachaches, and suffer from various other physical and emotional difficulties.
The dramatic increase in the number of hate crimes is illustrated by the recent rash of antigay murders. In fact, the rate of antigay murders in New York City doubled during 1998. The last thing the Gay and Lesbian Anti-Violence Project wants to see is for that trend to continue or gain momentum, either locally or nationally, in 1999. In a sense, it's almost more disturbing that these murders have occurred in such different places -- New York; rural Alabama; Connecticut; Houston and Austin, Texas; and Richmond, Virginia. Perhaps if there were a rhyme or reason to it all, members of the National Coalition of Anti-Violence Programs and local law enforcement would have an idea of where to begin. As things stand now, all any of us can see is a real environment of hate, and in many instances not a lot of outrage.
The National Coalition of Anti-Violence Programs will issue its annual report, Violence Against Lesbians, Gay Men, Bisexuals and Transgender People in 1998, on April 6, 1999, the first day of the trial of the men accused of Matthew Shepard's murder.
Clarence Patton is Director of Community Organizing and Public Advocacy at the New York City Gay and Lesbian Anti-Violence Project.
Back to the April 1999 issue of Body Positive magazine.