Dealing With HIV/AIDS in the Workplace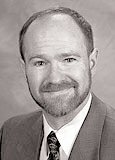 This month, I attended another funeral of a person who passed away from AIDS-related complications. This time, a co-worker at my firm lost her twin brother a week before their 40th birthdays. Although no one from my office passed away from this illness, my workplace was deeply affected. The funeral took me back to another August funeral, in 1987, after the death of my best friend from AIDS-related complications. As with a growing many persons, HIV/AIDS is a personal issue, and has been for me since the 1980s. As a business person and an employment attorney aiding employers, it remains a workplace and legal issue as well. Although education, promising treatments, and the passage of time have helped minimize the panic of the 1980s, HIV/AIDS remains a very serious issue for businesses and the economy at large, undeserving of this new era of complacency. With the number of new AIDS cases on the rise again, as reported just this summer, and with new public health initiatives encouraging more people to know their status, more and more employers will be faced with workers and members of workers' families confronting HIV/AIDS.
Despite the advent of promising treatments, AIDS remains among the top killers of Americans between the ages of twenty-five and forty-four, the same age group that comprises over half the workforce. The U.S. Centers for Disease Control and Prevention (CDC) estimates that nearly one million people in the United States are living with HIV. While death rates decline, HIV-infection rates are once again increasing, with approximately 40,000 new infections in the U.S. each year. Every large business has been or will be affected, and most small businesses will follow suit. These infections diversify into all segments of the population. Better medical therapies prolonging the survival of HIV patients (and increasing their productive lives in some cases) also force greater emphasis on day-to-day management of employees with HIV/AIDS and their co-workers. The complexity of managing HIV stems from the evolving nature of how HIV affects the infected individual, as well as the unpredictable manner in which it affects others in the organization. See Petesch, P., "HIV/AIDS: Still in Business," Mosaics (SHRM November 2001); "Firms Juggle Stigma, Needs of More Workers with HIV," USA Today, September 7, 2000, 1-B. Employers also confront a new phenomenon from improved AIDS treatments: employees returning to work (either to their former employer or a new employer) from long-term disability status. Medical advances underscore the challenge to address both ongoing accommodations of employees and acceptance of those employees by the workforce. See Petesch, P., "The ADA, HIV and Risk Management Strategies," Legal Report (SHRM, Summer 1998); Greene, J., "Employers Learn to Live With AIDS," HR Magazine (SHRM February 1998). From a legal perspective alone, organizations must continue to take proactive measures in the context of their general non-discrimination and diversity programs to address this increasingly pervasive issue, and avoid the dangerous attitude of complacency.
The ADA and HIV/AIDS
Americans with Disabilities Act (ADA) cases involving HIV/AIDS continue to be litigated and employers encounter daily personnel decisions fraught with legal repercussions in managing employees with HIV/AIDS. Cases implicate the three main pillars of the ADA: non-discrimination, reasonable accommodations, and confidentiality of medical information. For example, in October 2001, a Cleveland, Ohio, jury awarded $5 million under state law to a former manager of a fast food restaurant who was stripped of his management duties after disclosing his medical condition.
Reassigning, accommodating, reducing or restructuring benefits, and dealing with other employees' fears and concerns raise legal and moral issues that challenge businesses affected by, and employees infected with, HIV/AIDS. The U.S. Supreme Court's ruling in Bragdon v. Abbott concluded that one individual's asymptomatic HIV is a disability under the ADA because the individual was substantially limited in the major life activity of reproduction. Yet, in 2002, one court of appeals found that an individual with HIV did not have a "disability" as defined under the ADA because he did not show that his HIV status substantially limited his major life activity of reproduction, particularly because he and his spouse had decided not to have any more children. It is not clear from this case whether the individual presented much argument or evidence to show a substantial limitation in any other major life activities, or whether this case (Blanks v. Southwestern Bell Corp.) truly supports the proposition that an individual who decides, for the time being, not to have children cannot claim a "substantial limitation" in the major life activity of reproduction.
The lesson from these cases is that most persons with HIV will likely maintain protection under the ADA, and that employers who do not effectively address the issue risk liability and disruption. For example, in another recent case involving an HIV-positive plaintiff, an appeals court confirmed that the ADA permits an action for disability-based harassment under a hostile environment theory. See Flowers v. Southern Regional Physician Svs., Inc. Recent news accounts of a small grocery store terminating a bagger with AIDS, supposedly "for his own good," rekindles the notion that even now, many workplaces still do not "get it."
Threat of Injury to Self or Others as a Defense?
The ADA recognizes that an employer may defend a charge of disability discrimination by proving that the hiring or retention of a disabled employee poses a substantial risk of serious injury to others. This seldom works in HIV cases. Employers should recognize that suspending, isolating or discharging an employee because the employee's HIV or AIDS infection poses a significant risk to the employee or coworkers is a difficult standard to meet. Courts are reluctant to find the risk of co-worker infection to be a legitimate, nondiscriminatory reason for discharge unless the employer can demonstrate from objective evidence that there is a clear risk that HIV or AIDS would be transmitted by one or more of the limited medically proven methods of transmission.
Cases allowing exclusions of employees with HIV/AIDS on safety-related grounds have generally been limited to jobs involving invasive surgery or blood-to-blood contact. See, e.g., Waddell v. Valley Forge Dental Associates, Inc. (dental hygienist with HIV was risk to safety due to on-the-job blood to blood contact from sticks or cuts during treatment; risk could not be eliminated by reasonable accommodation); Estate of Mauro by & Through Mauro v. Borgess Med. Ctr. (surgical technician performing exposure-prone procedures). But see Holiday v. City of Chattanooga (upholding disability discrimination claim of police applicant with HIV where there was evidence that offer was withdrawn because of fears that plaintiff would transmit HIV on the job); Doe v. Attorney General of U.S. (medical facility director who was suspected of having AIDS was otherwise qualified under Section 504 of the Rehabilitation Act to perform routine physical exams of FBI agents, where FBI conceded that it was told that there was no risk to agents because infection control procedures were being followed). These decisions illustrate that the employer must show that the employee's condition posed more than an "elevated" risk to other employees or to customers; rather, a "reasonable probability of substantial harm" supported by medical evidence is required. As with any condition treated by medication, however, employers should also be mindful of side effects of medication that may cause an objective threat to safety. Any decision to exclude an employee must still be based on objective medical evidence. In addition, as with medical information on the person's condition itself, information on individual's medication must be kept confidential.
Employee/Customer Fears Are Not a Defense
Other employees' (and customers') attitudes and concerns compound the problem of managing HIV/AIDS. Generally, "customer preference" is not a valid defense to denial of a job under any employment discrimination laws. See Diaz v. Pan American World Airways.
Reasonable Accommodations
Persons with disabilities recognized under the ADA are also entitled to "reasonable accommodations." It is generally incumbent on the person with the disability to come forward and request an accommodation (especially in the case of an "invisible" disability such as HIV/AIDS) and, if requested, to come forward with the medical information needed to corroborate the existence of a "disability" and functional limitations necessitating an accommodation.
A reasonable accommodation gives an otherwise qualified person with a disability an equal opportunity to work, and perform the essential functions of their job. Accommodations are not tantamount to paternalism or abandoning performance expectations to which other employees are held. Refusing to make or attempt a reasonable accommodation for an employee with a disability exposes the employer to ADA liability and, sometimes, increased damages. The accommodation concept is flexible and elusive, without cookie-cutter solutions. The evolving nature of an individual's disability, job duties, and functional limitations requires ongoing evaluation, ideally in consultation with the disabled employee, of what accommodations are effective, needed, and reasonable. Some recent cases remind employers that if an accommodation is not working, additional dialogue, geared toward developing different accommodations, may be needed. Changes in technology and the organization's ability to implement accommodations add to the number of "moving targets" requiring constant evaluation. In most cases, accommodations are relatively inexpensive, and may involve adjusting schedules, relocating certain workstations, granting reasonable leaves of absence, possible reassignments, or providing needed equipment. The difficulty with accommodations, for employers, is drawing an appropriate line between accommodation and paternalism, deciding when, if ever, an accommodation becomes unreasonable or results in an "undue hardship," and managing the attitudes of others curious about or even resentful of the adjustments made for a co-worker.
Protecting the Employee's Privacy
The ADA also mandates that employees' medical information be kept confidential. When an employer employs an individual with HIV, the employer must take steps to protect the confidentiality of the person or the employer may be sued for ADA violations, defamation or invasion of privacy. See Doe v. United States Postal Service (employer revealing employee's HIV-positive status to co-workers in aftermath of medical leave request gives rise to Privacy Act and Rehabilitation Act claims); Doe v. Southeastern Pennsylvania Transportation Authority (awarding damages of $125,000 to a worker who claimed his privacy was violated when a top manager learned of his HIV infection during a review of prescription drug utilization reports and revealed the information to others at the agency).
National Labor Relations Act (NLRA)
Employees acting in "concert" with each other in refusing to work may argue that they have a right to refuse to work with a person with HIV. The NLRA protects the right of employees to engage in "concerted" activity for mutual aid and protection. This protection extends to work stoppages in protest over terms and conditions of employment. See Colorado Forge Corp. (employees complained that workplace was "too hot, too smoky, too dangerous"), decision supplemented by Colorado Forge Corp., 285 N.L.R.B. No. 63 (1987). However, a refusal to work based on imminent danger to health and safety must be grounded in a good faith belief and be objectively reasonable. The NLRA protects protesting an unsafe working condition, but only if the employees have a good faith, reasonably held belief that an unsafe condition exists. See, e.g., Daniel Constr. Co.; Johnson-Stewart-Johnson Mining Co. Even if uninfected employees do not assert any legal claims, the practical consequence of a group of fearful and discontented employees, uneasy with working with a colleague with HIV, provides temptation to break the law and isolate the perceived "problem" -- the infected employee. This situation can be avoided through workplace education.
This discussion, unfortunately, only touches the tip of the iceberg in understanding the nuances of the ADA in general and as it applies specifically to HIV/AIDS. The sometimes-amorphous obligations of the ADA, coupled with the elusive nature of HIV and its ever-changing effect (and side effects of treatments) on employees' functional limitations challenge employers. Even though many assume that "we know better now, and we can handle it when it comes up," preparedness, in the form of policies and workplace education at both management and organization-wide levels, is as important today as it was in the early stages of the ongoing epidemic.
Peter Petesch, a partner with Ford & Harrison's Washington, D.C. office, was Co-Chair of the National Partners Board of the U.S. Centers for Disease Control and Prevention's Business Responds to AIDS/Labor Responds to AIDS program, and remains an active member of the board. In 1997, he received a National Business and Labor Award for Leadership on HIV/AIDS. The foregoing piece is a modified excerpt from Mr. Petesch's chapter on the Americans With Disabilities Act from the 2003 Ford & Harrison LLP Labor and Employment Law SourceBook™.