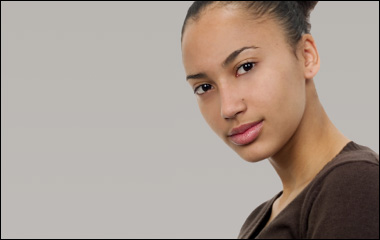 With one in 50 Black Americans infected with HIV -- and experts estimating that one in 16 Black men and one in 30 Black women will become infected during their lifetimes -- you'd think that folks would use condoms all the time. Yet rising HIV and STD rates among Black Americans suggest that people are still not using condoms consistently.
We found three single women willing to divulge a recent situation in which they snubbed the rubbers. (Names have been changed to protect the identities of the not so innocent, and in a companion article we interviewed several condom-averse men.) Then we asked psychologist and sex therapist Gail Wyatt, Ph.D., associate director of the UCLA AIDS Institute, to comment on each situation, offering what we hope will be health- and lifesaving advice.
Christina, Age 28
My boyfriend cheated around the time I was pregnant. This other woman said she was pregnant by him too, but he claimed he used protection. We broke up for about a month, but when we got back together, we acted as if nothing happened. This included having unprotected sex. I never asked if he had condoms, and he never asked me. I didn't want to cause tension by making him think I didn't trust him -- very stupid, since he'd just cheated on me. Plus we always used the excuse "It just doesn't feel the same." We're not together now, and I've been tested and I'm fine. But I've realized that my life and self-respect are not worth losing to avoid the risk of pissing off a boyfriend.
Dr. Wyatt suggests: The fact that couples don't use condoms isn't always because of the man -- many women don't want to use them either. Some women like a more natural feel, some like the sensuousness, others enjoy taking a risk, and many want a serious relationship but confuse a man's willingness to have unprotected sex with his readiness to commit himself to her and her child. Setting aside the fact that both Christina and her boyfriend placed themselves in jeopardy of getting HIV -- getting pregnant, having a baby and then trying to make the relationship work is risky to both partners and very harmful to the child. It's time to redefine love and commitment: When you love someone, you don't want to give them a disease, and you will not take a chance that can create a consequence that either of you has to deal with forever, including pregnancy.
Starr, Age 49
I didn't use protection with a guy I just met, but he was only 23, it was new and exciting, I was turned on that he was younger and I was in the heat of the moment. My attitude was, "Who says I have to use a condom? I'm older and I'm having a good time." Of course, reality hit me afterward. I thought about HIV and other STDs. I was angry at myself. I'm a nurse; I should have known better. I didn't know this guy from a can of paint. I even started having nightmares. A long time ago, people didn't use protection; it's too dangerous to roll like that now. I really regret not using anything. It's been on my mind heavily. I'm too afraid to get tested.
Dr. Wyatt suggests: Women like Starr are often called cougars, suggesting that they're self-assured, but in reality Starr is very desperate.She may be premenopausal, seeing her body change and needing emotional support. Neediness or loneliness could have caused her to feel affirmed by the young man's advances. She knew better than to have unprotected sex, but desperate, she ignored what she knows.
Many middle-aged women reenter the dating world with sexual knowledge and attitudes that date back to the 1970s. A more current approach would have been for Starr to provide the condoms. Now she has exposed herself. Worse, she's afraid to get tested. Her nightmares demonstrate that remaining ignorant isn't comforting. You get comfort from protecting yourself beforehand -- or, if you make a mistake, from getting tested immediately and doing something about it. Don't let ignorance and denial make a bad situation worse. If you don't know your status, get tested. Chances are you'll get good news. But even if you test positive, an HIV/AIDS diagnosis is not a death sentence. People who get diagnosed early are more likely to experience good health.
Josephine, Age 21
Typically with a new sex partner, I'll have the guy wear a condom. But the first time I had unprotected sex with one of my friends, we had been drinking -- he had condoms, but we never discussed using them. It just happened. I wasn't nervous about getting pregnant because I was on birth control. And I wasn't worried about getting any STDs because he gets tested every three to six months. Afterward we both got tested. I have to admit that people these days, including me, are more relaxed about having sex without condoms. In the heat of the moment, you don't think about contracting an STD. But you and your partner should at least get tested every six months afterward to be sure neither of you passed anything on.
Dr. Wyatt suggests: Young people often know more about sex than people older than they are; however, they don't always use it consistently and responsibly. Under the influence of alcohol, Josephine left her life and sexual health in somebody else's hands. The outcome could have been disastrous. When women in their early 20s get HIV, they often don't have symptoms for 10 years. Then, in their mid-30s -- perhaps when they're married or pregnant -- they become ill and learn that they are infected. Remember, not all diseases appear immediately. Those that don't are often the most dangerous: HIV, human papillomavirus (HPV), herpes and chlamydia can all live in your body undetected. I'm happy for Josephine that she escaped unscathed.
Dr. Wyatt's Wrap-Up
People often think, "I don't know anyone with AIDS or HIV," when in reality they do but don't realize it. It's not safe to assume that your partners are disease-free, even if you know them. If I were in an uncommitted relationship -- even one that had lasted a while -- I would use condoms until that person made a formal commitment to be monogamous. Even then, I would keep my eyes peeled for signs that the person had gone back on that commitment -- because this is your life, and you only get one of them.
LaShieka Purvis Hunter is a freelance writer and editor based in Bay Shore, N.Y.