How do you find out if your virus is resistant to any of your current medications? One way is by monitoring your viral load every three to four months. This will allow you and your doctor to see how the HIV in your body is responding to treatment.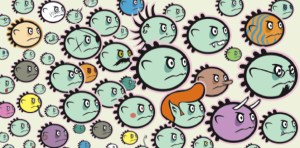 If you do not take your medications on time, mutated HIV can make up a larger and larger percentage of the HIV in your body, and the odds of developing drug resistance will greatly increase.
Let's say, for instance, that you're on treatment and your viral load begins to increase steadily. This could mean that one or more of your medications have lost some, or even all, of their power because some of your virus has become resistant to them. Your doctor will check for drug resistance using a "resistance test." A resistance test examines the HIV in your body and finds out whether your HIV is resistant to any of the currently available medications. (For more on the different types of resistance tests available, see "Types of Resistance Tests.")
Resistance Testing: Finely Targeting Your Drugs
HIV resistance testing has become the standard of care for HIV-positive people. It is recommended in all U.S. and international HIV treatment guidelines for both adults and children. What is the goal of resistance testing? To determine how much of your HIV has mutated and whether these mutations affect the activity of one or more of your HIV medications. Resistance testing is done by studying a sample of your blood using specialized lab equipment.
You and your doctor can use the results of these tests to select the HIV medications most likely to be effective against your virus. Keep in mind that resistance testing may not detect all mutated HIV. Researchers are also still working to identify all the different HIV mutations that cause resistance to HIV medications. Nevertheless, resistance tests are an essential part of HIV treatment.

Using a resistance test, your doctor can take a closer look at the HIV in your body to see whether it's developed mutations that will make it resistant to one or more HIV meds.
Copyright © 2009 Body Health Resources Corporation. All rights reserved.