Editor's Note: Dr. Zalski is filling in for Dr. Daniel S. Berger for this issue
With the recent New Year came the usual resolutions, including improving one's fitness. We're all familiar with the new crowds at the health clubs that time of year that include many people who are obviously less fit.
Wouldn't it be great if we were able to make HIV less fit, less likely to be able to replicate itself efficiently? Would having a less fit HIV virus be advantageous in managing HIV disease? Can viral fitness be measured and selected for? These are all very interesting questions, and as usual with HIV care, not all the answers to these questions are clear.
First of all, we should define some terms.
The wild type virus is essentially HIV without any significant mutations.

Mutations are changes in the viral genome. They occur as the virus replicates. Some of these mutations lead to "resistance" to HIV medications.

The viral genome is the genetic code that determines the type of virus that is produced.

Selective pressure refers to an outside force, such as an HIV medication, which pressures the virus to select for specific and characteristic mutations. With these mutations, the virus can resist or elude the effect of antiviral medicines, thus ensuring its own (viral) survival.
The classic example from evolutionary theory is the giraffe. Giraffes with longer necks were more likely to survive because they were able to eat the fruits higher up on trees, while the giraffes with shorter necks could only eat low-lying fruit. Eventually, only the giraffes with long necks would survive, although the number of giraffes would at least initially be less.
So do giraffes have anything to do with HIV management? Hardly, because if we continued the analogy, it would be better (for the fruit on the trees) to completely wipe out the population than to select for long-necked giraffes. However, these giraffes, because of their size, are not as efficient in reproducing, and thus are fewer in number. The end result is that there are fewer giraffes and more fruit. Similarly, in HIV, there might be less fit virus and more T-cells, at least for a period of time.
Replication capacity of the HIV virus can now be measured by genotypic and phenotypic testing. Replication capacity is thought to be a measure of viral fitness. A lower viral fitness may mean that the virus is weaker and less likely to replicate (make copies of itself) efficiently and less likely to cause immune system and T-cell deterioration. This would be the equivalent of selecting for the short-necked giraffe that has decreased survival capacity.
How does all this impact HIV care? The gold standard of care has been undetectable viral load and increased T-cells. There are many people with HIV who have been able to maintain undetectable (or nearly undetectable) viral load for many years.
However, some become tired of taking medications (pill fatigue), or wish to take a holiday from having to take medications, or may have developed significant side effects from the medications whereby it has direct effect on their quality of life. Some of these factors may make it medically advisable to take a treatment interruption.
Finally, on occasion where individuals have developed multiple resistance mutations, a treatment holiday is advised to encourage wild type virus to re-emerge; thus re-establishing susceptibility to antiviral medications. Would it be better for these patients to take a break from their triple medication regimen and only continue on a single (one) HIV medication which would primarily promote the selection to a less fit virus?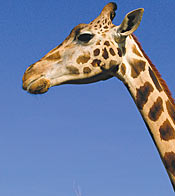 There is an intriguing study of patients from Italy that suggests just that. In a study designed by Antenella Castagna, M.D., patients whose virus had a M184V mutation (selected for by 3TC or FTC -- brand names Epivir or Emtriva) were randomized to two groups. The first group stopped all their HIV medications while the second group was continued on only 3TC (Epivir). After 24 weeks, the group that continued 3TC had lower viral loads and higher T-cells than the group that had stopped all HIV medications. The 3TC group continued to select (remember selective pressure) for virus that had the M184V mutation that rendered the virus "less fit."
It is important to note two facts. First, 3TC causes only a M184V mutation and no other significant mutations. Continuing an HIV medication, which selected for more than one mutation, would lead to resistance to other HIV drugs. Second, all the participants in the study already had a virus that had the M184V mutation. We would not want to select for the M184V mutation in patients whose virus does not already contain this mutation because the presence of this mutation might make the virus less susceptible to other HIV medications in the future.
Only time and further studies will let us know whether this is a useful strategy. We only have very preliminary, 24-week results which are encouraging. Further, we do not know what long-term effects may occur nor guarantee a long-term response. This may represent a reasonable strategy for those who would need, or have been medically advised to take a break from treatment and whose virus already contains the M184V mutation.
It goes without saying that this should not be attempted without discussion with your HIV care provider. In the meantime, continue to be true to your resolutions to become more fit, hope for a less fit virus, and be aware that giraffes and HIV are still quite prevalent.
Andrew Zalski, M.D., practices as an HIV specialist at Northstar Healthcare in Chicago. He is an Assistant Professor of Family Medicine at Rush University Medical Center.