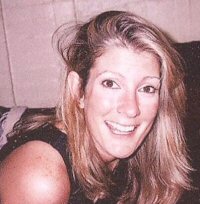 Alicia Anne Culver died in her home in Lithia Springs, Ga., on December 22, 2008, of a brain aneurysm. She was 46 years old. A devoted HIV/AIDS activist, she volunteered at AIDS Project Los Angeles as one of the first hotline volunteers in the early 1980s. When she later moved to Atlanta, she was associate director of AIDS Survival Project where she played significant roles in the development of both Operation: Survive (later re-named THRIVE! Weekend) and the peer counseling program. Alicia was also a regular contributor to the monthly publication Survival News, writing many articles on HIV treatment research and women's HIV issues.
Prior to her time at AIDS Survival Project, she helped to develop the AIDS Hotline for Women (one of the first in the nation) at the Feminist Women's Health Center and was a member of ACT UP Atlanta. She was also a DJ for the radio station 99X and used her influence there to raise awareness of HIV and gain 99X's support for fundraising and awareness efforts that benefited numerous local HIV/AIDS organizations.
Ms. Culver was born August 19, 1962, in Marietta, Ga., and was the daughter of Jimmy M. Culver and the late Linda Casey Culver. She had lived most of her adult life in Atlanta, Ga., but she also spent time in California and New York City. Memorial contributions to honor Alicia's memory are best made to one's favorite no-kill animal rescue shelter or the Humane Society of the United States. A memorial service was held Saturday, January 10, 2009, at Roy Davis Funeral Home in Austell. Condolences may be sent to the Culver family at www.roydavisfuneralhome.com.