Alice Terson: April 22, 1952 - October 28, 2009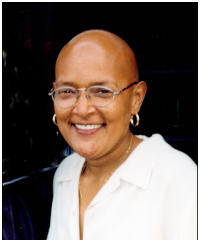 Gay Men's Health Crisis mourns the loss of Alice Terson. She was a co-founder of GMHC's Lesbian AIDS Project and a member of the Board of Directors from 1992 to 1995. She helped to start the first support group for women living with HIV and AIDS in the United States. She was also one of the first women living with AIDS to speak publicly in the country. Ultimately, she was a fierce and courageous advocate for all people living with HIV and AIDS.
Our tender thoughts go out to Alice's partner, Wendy Levine, their children Zoey and Louis, their grandson Angel, and the rest of their family.