It has never been established when HIV first made the leap from primates in the jungles of Central Africa to begin infecting humans, but it appears that it happened sometime in the second half of the 20th century. In retrospect, we know that people may have been dying from AIDS in small numbers in the 1950s, 60s, and 70s. But it was not until 1981 that enough people -- in this case gay men in Los Angeles -- took sick at the same time that AIDS was recognized as a distinct syndrome. AIDS was first reported in the medical literature on June 5, 1981, the date that is now regarded the unofficial start of the epidemic -- and a date that whose 25th anniversary we are now marking. Following is a timeline of major events in the history of AIDS, organized into five distinct time periods and adapted in part from a timeline prepared by the New York State AIDS Institute.
1981-1985: Emergence and Early Confusion
The first five years of the AIDS epidemic marks its slow emergence as a health crisis and as part of the world's consciousness. Despite shock and confusion about the nature and causes the new disease, this early period was marked by several scientific breakthroughs: HIV was discovered, a blood test developed, and the routes of transmission were identified. But little progress was made on the treatment front, with most people with AIDS dying quickly and painfully. Still because AIDS was seen as an affliction of gay men, injecting drug users, and other marginalized people, much of the "general population" did not pay a great deal of attention to the crisis.
1981
Pneumocystis carinii pneumonia (PCP) diagnosed in gay men in Los Angeles
"Rare Cancer" (Kaposi's sarcoma or KS) diagnosed in gay men in New York City
First PCP diagnosed in injecting drug users (IDUs)
First woman with AIDS in the US
First pediatric AIDS case in the US
Centers for Disease Control (CDC) declares the new disease an epidemic
1982
First use of term "Gay-Related Immune Deficiency" (GRID)
AIDS service organization Gay Men's Health Crisis (GMHC) established in New York City
First Haitian refugee with AIDS
First hemophiliac with AIDS
KS/AIDS Foundation founded
People with AIDS Coalition of San Francisco founded
First safe sex pamphlet for gay men published
AIDS reported in 14 nations
1983
French scientists isolate virus; name it "Lymphadenopathy-Associated Virus" or LAV
Fears emerge of casual transmission to children
National Association of People with AIDS (NAPWA) adopts The Denver Principles, a statement of self-empowerment for people with AIDS (PWAs)
First U.S. Conference on AIDS
New York State AIDS Institute established
AIDS reported in 33 nations
1984
U.S. scientists isolate the virus; call it HTLV-III
San Francisco bathhouses closed
Health and Human Services Secretary predicts a brief epidemic and a quick cure
1985
HIV antibody test licensed
All infants testing HIV-positive are believed to be infected
People with AIDS Coalition of New York (PWAC-NY) founded
Blood banks begin screening for HIV
First International AIDS Conference
Actor Rock Hudson dies of AIDS
HIV-positive hemophiliac teenager Ryan White barred from school
Large numbers of AIDS cases registered in Central Africa
AIDS reported in 51 nations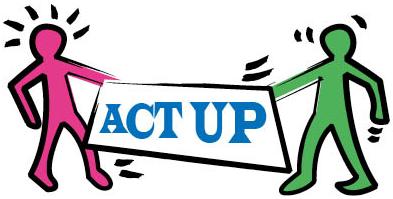 1986-1990: Panic and Protest
After the shocking death from AIDS of film icon Rock Hudson, the nation and the world began at last to pay attention to the disease -- often to the point of panic. Calls went out for mass quarantines, children with AIDS had their homes burned down, and AIDS phobic and homophobic attitudes skyrocketed. At the same time, people with AIDS grew ever more concerned and angered that no progress was being made on AIDS treatments. The frustration boiled over in 1987 with the formation of the protest group ACT UP, which dominated AIDS politics and policies for the next several years.
1986
International Committee names the virus HIV or the Human Immunodeficiency Virus
Second International AIDS Conference
Clinical trials begin of antiretroviral drug AZT
World Health Organization (WHO) launches global AIDS strategy
First documented infection of HIV-2, a version of the virus prevalent in West Africa
US Surgeon General issues major report on AIDS
WHO recommends needle exchange
1987
AIDS Clinical Trials Group (ACTG) formed
HIV antibody test measures mother's antibodies not infant's
Food and Drug Administration (FDA) approves AZT
CDC revises AIDS definition
Protest group ACT UP established
First national display of AIDS Memorial Quilt
AIDS reported in 127 nations
New York-based AIDS service organization Body Positive formed
1988
Women named fastest growing group of PWAs
FDA speeds up approval process for experimental drugs
First annual World AIDS Day commemorated
FDA approves antiretroviral drug ddI
First Presidential Commission Report on AIDS
1989
Underground clinical trials of alternative treatment Compound Q
FDA approves ganciclovir for cytomegalovirus (CMV) and aerosolized pentamadine for PCP
ACT UP demands release of ddl (Videx)
Fifth International AIDS Conference
1990
Indiana teenager Ryan White dies
Ryan White CARE Act passed; provides federal funding for AIDS care
Large numbers of children with HIV in Romanian orphanages
8 to 10 million HIV cases worldwide
CDC calls for end to U.S. restriction on HIV-positive immigrants
Americans with Disabilities Act passed
First National Women & HIV Conference
1991-1995: Normalization
After the panic and protest of the late 1980s, AIDS starts to become "normalized." Fears over the possibility of casual transmission begin to fade and norms of safer sex become more established. People with HIV are protected from discrimination by the new Americans with Disabilities Act, and new funding commences for AIDS treatment. The announcement by basketball star Magic Johnson that he has HIV -- while remaining healthy -- redefines the disease in the minds of many. And the more progressive political approach adopted by the Clinton Administration calms protestors. But the death toll also continues to rise, and new treatments prove of limited value.
1991
FDA approves ddC (Hivid)
Kimberly Bergalis, believed to have been HIV infected by her dentist, requests that Congress mandate testing of health-care workers
Basketball star Magic Johnson announces his HIV-positive status
Red ribbon becomes international symbol of AIDS awareness
PWAs around the world march on U.S. consulates to protest U.S. immigration policy blocking admission of people with HIV
Decision to move 1992 International Conference from Boston to Amsterdam
1992
FDA approves use of ddC with AZT
Democratic and Republican National Conventions have HIV-positive speakers
Presidential campaign promises full funding of Ryan White CARE Act and lifting of HIV immigration ban
Estimates issued that by 2000, HIV will leave more children motherless than all other causes combined
1993
Tennis champion Arthur Ashe dies
Social Security Administration changes disability requirements
CDC revises AIDS definition to include CD4 cell counts below 200 and cervical cancer
Concorde study shows AZT monotherapy not effective in averting AIDS
Kristine Gebbie appointed as first national "AIDS Czar," director of the Office of National AIDS Policy
CDC, FDA, and National Institutes of Health (NIH) declare condoms highly effective in preventing HIV
San Francisco researchers warn of "second wave" of infection among young gay men
Long-term survivor and activist Michael Callen dies
1994
ACTG 076 showed AZT reduced perinatal transmission by two-thirds
AIDS declared the leading cause of death for Americans ages 25 to 44
Johnson & Johnson design Home Test Kit
1995
Delta Trial shows AZT with ddl or ddC improved treatment
Dual combination therapy becomes standard of care
FDA approves protease inhibitor Saquinavir and 3TC in combination with AZT
First White House Conference on AIDS
CDC issues Prenatal Counseling & Testing Guidelines
1996-2000: Breakthrough but No Cure
The first major breakthrough in the treatment of HIV comes in 1996, with the introduction of protease inhibitors as part of antiretroviral combination therapies. Viral loads drop, t-cells rise, and death rates plummet, even as it becomes clear that the new medications cannot "eradicate" HIV from the body and thus fall short of being a cure. The drugs also prove difficult to take, cause serious side effects, and don't work for everyone. Alongside these tremendous advances, new HIV infections remain undiminished, sharply rising among women and people of color.
1996
Ryan White CARE Act reauthorized
Congress approves higher spending on AIDS programs
FDA approves two protease inhibitors
Triple combination therapy introduced
Viral load testing begins
Cover stories in the media hail AIDS breakthroughs as "end of epidemic"
African-American leaders urge aggressive campaign against AIDS
Newborn testing legislation passed in New York State
1997
FDA approves first non-nucleoside analog reverse transcriptase inhibitor, delavirdine
Warnings emerge of protease inhibitor side effects
Decline in mother-to-child transmission in U.S.
Importance of treatment adherence stressed
New drug combinations extend life for PWAs
Decline in AIDS hospitalization and deaths in U.S.
30 million people living with HIV/AIDS
FDA approves Viracept for pediatric use
FDA approves Combivir
1998
12th International AIDS Conference: growing gap between rich and poor countries emphasized
Health Global Access Project (Health GAP) founded to provide drugs in Africa
FDA approves Sustiva and Ziagen
Congress gives $156 million to fight AIDS in Black and Hispanic communities
African-American women three times more likely to die of AIDS than White or Hispanic women
AIDS kills more people worldwide than any other infection
AIDSVAX starts first human trial of AIDS vaccine in U.S.
1999
ACT UP protests Vice President Gore's opposition to South Africa making or purchasing generic drugs
AIDS fourth biggest killer worldwide
South Africa wins battle to cut drug prices
Vaccine development suffers setback
2000
Ryan White CARE Act reauthorized
AIDS is number one killer in Africa
HIV in U.S. among people over 50 years increasing at two times the rate for those under 50
One of four pregnant women in South Africa infected with HIV
Russia has highest HIV growth rate
Thirteenth International AIDS Conference held in Durban, South Africa
U.S. President declares AIDS a national security risk
Resistance testing standard of care
Increases in treatment failure
Emergence of resistant viral strains
2001-2006: The Global Picture
If the late 1990s saw the taming the AIDS in the developed world, they also witnessed the explosion of the epidemic in the developing world. Even as the numbers of people with HIV escalated into the tens of millions in Africa, Asia, and elsewhere, the high cost of medications meant that most people could not benefit from antiretroviral medications. From grassroots activists to the president of the United States, focus shifted to treatment access in the developing world early in the new century. At the same time, battles erupted over "abstinence-only" approaches to HIV prevention and over continued funding domestically.
2001
10% of the population between the ages of 15 and 49 has HIV/AIDS in 16 African countries, while in 7 African countries, infection rates reach 20%
Challenges of increasing HIV-viral hepatitis coepidemic increasingly recognized
Events of September 11 direct attention away from AIDS
United Nations inaugurates Global Fund for AIDS, Tuberculosis, and Malaria
2002
Budget crises raise concern about domestic funding of AIDS programs
Attention increasingly focuses on lipodystrophy, an HIV treatment side effect
14th International AIDS Conference held in Barcelona
Concern escalates about multiple drug resistant strains
Resurgence in STDs raises concerns about lapses in prevention
The William J. Clinton Presidential Foundation secures price reductions for HIV/AIDS drugs from generic manufacturers, to benefit developing nations.
2003
Studies find high levels of drug resistance
HIV vaccines trials report poor results
Evidence emergence that antiretroviral medications can be used in developing world
President Bush announces PEPFAR, a $15-billion, 5-year plan to combat AIDS in African and Carribean nations
WHO announces the "3 by 5" initiative, aiming to start providing AIDS drugs to 3 million people in poor countries by 2005
OraQuick Rapid HIV-1 Antibody Test approved for use with oral fluid by U.S. FDA
Fusion inhibitors approved
2004
15th International AIDS Conference held in Bangkok
Increasing attention paid to connection between crystal meth and HIV infection
New guidelines suggest beginning treatment when viral loads hit 100,000
95% of those with AIDS live in the developing world
From 1981 through the end of 2004, more than 20 million people have died of AIDS
2005
Scare over rapidly progressing drug resistant "superbug" in NYC man proves unfounded
Entry inhibitors developed
FDA begins approving generic AIDS drugs, enabling U.S.-funded programs to provide more cost-effective treatment to poorer nations
AZT's patent expires, and FDA approves several generic versions
The number of people living with HIV in 2005 reached its highest level ever -- an estimated 40.3 million people, nearly half of them women
2006
16th International AIDS Conference to be held in Toronto
World marks 25th anniversary of the first appearance of AIDS in the medical literature on June 5, 1981