If you are a regular reader of
Positively Aware
-- or if you just live in the same universe as Jim Pickett (a regular contributor to this magazine) -- you have undoubtedly heard of microbicides (m-
KRO
'-b-sdz).
Wouldn't it be great if there were something you could just buy over the counter in any drugstore -- a lube, suppository, or gel -- that you could insert to reduce HIV transmission risk during sex? Something to protect you in addition to condoms or when your partner isn't using a condom? Something that would, at long last, enable you to protect yourself from infection or reinfection without having to discuss it with your partner if you didn't want to?
You probably know that such products are under development. But maybe you're not quite clear on the specifics like who will be able to use microbicides, how they will work, how effective they will be and how soon they will be available. This article offers an update on what's up with microbicides, as well as some food for thought about why we don't have non-condom prevention available already and what it will take to make that happen.
Who are Microbicides Being Designed For?
Microbicides are designed primarily to provide protection to receptive sex partners: be they male or female, HIV-positive or HIV-negative. The first generation of microbicides (those that are farthest along in the clinical trials and likely to come to market first) are designed for vaginal use. But researchers and developers also clearly recognize that both men and women have anal intercourse and that rectal microbicides are needed.
Advertisement
Many of the candidate microbicides now in development are likely to be bi-directional -- that is, capable of disabling HIV in both semen and vaginal secretions. These would give HIV-positive women a way to reduce their male partners' risk of infection even if he chooses not to use condoms.
There are two reasons for developing vaginal microbicides before rectal microbicides:
Women around the world desperately need something they can use for HIV prevention that is under their direct control. Think about it. Biologically, women are twice as likely as men to contract HIV from a single act of unprotected heterosexual vaginal intercourse.1 The much-promoted "ABC" model of HIV prevention says you can protect yourself if you Abstain from sex, Be faithful or use a Condom. But over half of all new HIV infections in the world are now occurring among women who become infected heterosexually -- often by a husband or long-term partner. So how do the ABC's protect that woman if she is already monogamous and can't make her partner use a condom? The answer is, they don't. That's why we're seeing about 8,000 women becoming newly infected with HIV every day. We desperately need an HIV prevention method for women who simply do not have the power in their sexual relationships to insist on abstinence, fidelity, or condom use and lack the social and economic resources to leave partners who put their health at risk. So that's the public health/humanitarian reason.
The scientific reason for developing vaginal microbicides first is that they are actually less difficult to develop than rectal microbicides. The rectum and the vagina have very different structures and environments. The vagina, for example, is a closed pouch while the rectum is one end of a long, open-ended tube (the digestive tract). We know about how much gel or cream is needed to coat the inside of the vagina effectively but it is harder to determine how much product has to be inserted to make sure that all the rectal tissue exposed to HIV is adequately protected. The rectum also has more immune cells with CD4 receptors and more CD4 receptors per cell than the vagina. These make rectal mucosa particularly vulnerable to HIV infection. Finally, the rectal lining is more fragile than most of the tissue lining the vagina. These factors further enhance rectal vulnerability to irritation, tearing and infection during sex.
Because of these two considerations, it makes sense that vaginal microbicide research has been made the leading priority. Once we know which compound or compounds work as vaginal microbicides, they can be tested to see if they may also be usable as rectal microbicides. Meanwhile, other research is ongoing to establish the baseline data and clinical markers needed to measure the impact of a candidate microbicide in the rectal environment. With this information, researchers will be able to design effective rectal microbicide trials while suitable candidate products are being identified.
How Will They Work?
"Microbicide" is just a generic term applied to anything designed to prevent infection by HIV and other sexually transmitted pathogens when applied in the vagina or rectum. Since HIV and STI (sexually transmitted infection) pathogens can attack the body in multiple ways, an effective microbicide will have to stop this attack at one or more stages in the infection process.
About 20 candidate microbicides are now under development and no one knows yet which one or ones will prove to be both safe and effective. But each uses one or more of these five basic mechanisms of action:
Killing or inactivating pathogens. Some microbicides work by breaking down the surface or envelope of the virus or pathogen.
Creating physical barriers. Microbicides could provide a physical barrier between pathogens and vulnerable cells in the epithelium (cell wall) of the vagina or rectum.
Strengthening the body's normal defenses. The body has several naturally occurring defense mechanisms that a microbicide may be able to supplement or enhance. Lactobacillus, for example, is a naturally occurring, "good" bacteria that helps protect the vagina by maintaining its acidic environment. This natural acidity helps foster an inhospitable environment for many pathogens, including HIV. Thus, a microbicide that supports the lactobacilli in performing this function is one potential mechanism of action being explored.
Inhibiting viral entry. Some microbicides bind to viruses and bacteria to prevent them from binding to and infecting healthy cells.
Inhibiting viral replication. Some candidate microbicides are being developed from the antiretroviral drugs that HIV-positive people use to lower the amount of virus in their bodies. Formulated as gels or creams, these drugs may be able to suppress replication of HIV that enters the vagina or rectum during sex. If so, they could substantially lower the odds that the microbicide user will become infected or re-infected (if already HIV-positive).
Once we know which mechanisms of action are most effective, dual-action products will probably be developed that combine one or more of these approaches.
Microbicides may also be combined with physical barriers for greater effectiveness. Studies are already underway, for example, to see if just using a regular contraceptive diaphragm can help women reduce their HIV risk, given that the diaphragm blocks off the cervix which is more vulnerable to HIV infection than tissue on the lower part of the vagina. If this is true, then use of the diaphragm with an effective microbicide (once we have one) might give women better protection than either method alone. Needless to say, all candidate microbicides are tested for compatability with latex to make sure that people can use condoms along with the microbicide if they want dual protection that way.
When Is the Soonest We Will Have a Microbicide?
Five candidate microbicides have completed the safety-testing phase and are now in large-scale efficacy trials to determine whether they can substantially reduce the risk of HIV transmission. The effectiveness trials enroll thousands of women, all of whom receive intensive condom counseling, large supplies of free, high quality condoms and regular screening and treatment, if needed, for STIs. The women are encouraged to use condoms, whether they are given the active microbicide or not. A very large number of women (several thousand) have to be enrolled in the trial, in order to determine whether a reduced HIV infection rate (if one occurs) came about as a result of the microbicide, or because of condom use and other factors such as behavior change or prompt treatment of STIs.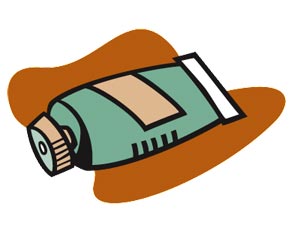 Only when testing indicates solid evidence of both safety and effectiveness is a product presented for evaluation by regulatory agencies and, if approved, made publicly available. The soonest this might happen is around 2010 -- and that timeline will only be realized if one of the products now in Phase III trials turn out to be effective. If none of them work, it may take longer -- especially given that the research pipeline is currently slowed down by lack of funding.
Meanwhile, the first rectal microbicide safety trials are expected to start in 2006. These trials will be essential to learning how rectal tissue may respond to some of the candidate vaginal microbicides. This information will help advance the process of developing rectal microbicides. It is also essential because adequate safety labels must be attached to any vaginal microbicides before they are marketed to advise users of the potential impact of using the product rectally (since some people may try to use it that way, even if it is labeled for vaginal use only).
How Effective Will They Be?
"Partial efficacy" is the term used to describe a method that reduces, but does not eliminate, the risk of infection. The first generation of microbicides to reach the market are expected to be 50-60% effective against HIV, with the protection rate going up to 80-90% by the third generation as products are improved and new leads developed. Microbicides alone will probably never be as effective as correctly-used condoms, simply because it is generally safer to keep a virus out of your body than it is to try to stop it once it's there. But even a partially effective microbicide will work far better than a condom left in the drawer.
The primary purpose of microbicides will be to provide a harm reduction alternative to people who cannot insist on condom use and who currently have no way to protect themselves from infection or reinfection. You can really see how huge this gap in HIV prevention is when you look at studies calculating the impact of even a partially effective microbicide. Mathematical modeling has shown that, if even 20% of women in contact with services in 73 lower income countries used a 60% effective microbicide in half the sex acts where condoms aren't used, 2.5 million HIV infections could be averted over three years.2
Given their partial efficacy, it will be critically important that the public health messages we develop around microbicides continue to encourage people to use condoms whenever possible. Microbicides will be a risk reduction approach to safe sex. The messages around using microbicides will need to be presented in a "hierarchy of risk" fashion -- emphasizing that condoms provide the best protection and that microbicides can be used with condoms for additional protection and pleasure. But, for people for whom condom use just isn't happening, microbicides could be a way of reducing risk by half or more -- not an inconsequential benefit when your only alternative is no protection at all.
Why Don't We Have Microbicides Already?
Right now, virtually all the research on microbicides is being done by non-profit and academic institutions or small biotech companies, using funding supplied by charitable foundations and government grants. These public funds also support the basic science, social and behavioral research, and the clinical trial infrastructure that contribute to microbicide research and development.
Large pharmaceutical companies have not invested significantly in this field, primarily because microbicides are a classic "public health good." That means that, like contraceptives and treatments for diseases associated with poverty, microbicides are products that could yield a substantial social or public health benefit but that, nevertheless, fail to attract significant private sector investment. In short, the pharmaceutical industry doesn't yet see them as money-makers.
Microbicide advocates calculate that a total of $142 million was spent globally on microbicide research, development, and advocacy in 2004. This amount is not adequate to move the product pipeline forward efficiently and under-funding is slowing the progress of microbicide development. Correcting this under-investment, they estimate, requires a doubling of total annual investment to $280 million per year, including $130 million for research; $120 million for clinical testing; $20 million for site development and $10 million for advocacy and policy.3
Since microbicide development is funded almost exclusively by public money, the speed with which it progresses depends substantially upon the level of political will. It takes strong public demand to get governmental funding levels raised. Only one of the five Phase III trials now underway is fully funded through to completion. The others remain at risk of being unable to finish due to lack of money.
A healthy clinical trial pipeline is one in which dozens, if not hundreds, of candidate products move forward through the trial phases expeditiously, with unsafe or unsuccessful products being winnowed out rapidly so that resources can be used to move the more promising candidate products ahead without delay. In an under-funded pipeline, this cannot happen and progress is sluggish as products sit on shelves waiting for funding to become available before they can be tested.
Senate Bill 550, the Microbicides Development Act of 2005, was introduced by Senators Barack Obama (D-IL), Olympia Snow (R-ME) and Jon Corzine (D-NY) in the U.S. Senate on March 8. On September 21, Representatives Jan Schakowsky (D-IL), Danny Davis (D-IL) and Chris Shays (R-CT) introduced the Microbicide Development Act in the House of Representatives as HR 3854. If passed, this legislation that would boost the federal budget and federal commitment to microbicide research and development, thus helping to assure that testing moves forward efficiently.
No one strategy or technology will end the AIDS pandemic. What we need is an entire toolbox that includes existing prevention strategies such as behavior change, voluntary counseling and testing, STD diagnosis and treatment, broad access to male and female condoms, and antiretroviral treatment. To expand the prevention toolbox, we also need to add new options such as microbicides, vaccines and (if they are proven safe and effective) PREP and PEP (treatment before and after exposure). Each will fill a different need. As we learned from the birth control movement, offering a range of prevention options greatly increases people's ability to identify and select options that fit their lives and that they can use consistently.
As a user-controlled (as opposed to partner-controlled) prevention tool, microbicides will give people who can't or don't use condoms a way of protecting themselves. But how quickly we get them depends, largely, on us.
Public education and advocacy are needed to pass the Microbicide Development Act and bring the first generation of microbicides to market as soon as possible. As advocates, we have to work to highlight the urgent need for user-controlled HIV prevention methods, educate those in a position to make a difference and pressure our elected officials to fund microbicide research and development at the level needed to eradicate delays.
For more information and to find out what you can do to help, please check out the Global Campaign for Microbicides Web site at www.global-campaign.org, e-mail us at info@global-campaign.org or call us at 202-822-0033 (Europe: +32 2507 1221).
Anna Forbes, a widely published writer, community organizer and activist, has worked in HIV/AIDS since 1985 and in women's health care and human rights advocacy since 1977. An outspoken advocate for the development of non-condom HIV prevention tools since 1992, she now serves as Global North Programs Coordinator for the Global Campaign for Microbicides. Anna's writing has appeared in the AIDS and Public Policy Journal, AIDS Policy and Law, Harvard Health Policy Review, The New York Times, Newsweek and other journals and periodicals. She has also contributed to anthologies including Our Bodies Ourselves and is the author of eight children's books on HIV/AIDS.
Footnotes
European Study Group on Heterosexual Transmission of HIV. Comparison of female to male and male to female transmission of HIV in 563 stable couples. BMJ 1992;304:809-12.
13 Watts C, Vickerman P. The impact of microbicides on HIV and STD transmission: model projections. AIDS 2001; 15 (suppl 1): S43-44.
HIV Vaccines and Microbicides Resource Tracking Working Group. Tracking funding for microbicide research and development: Estimates of annual investments 2000 to 2005. August 2005 (accessed September 23, 2005).