Since researchers unveiled protease inhibitor drugs at the 1996 world AIDS conference, researchers and treatment activists alike have come to each of the international gatherings hungry for the latest information on how to make these cumbersome but life saving medications more user friendly.
For patients who have never taken antiretroviral drugs, the selection of an initial regimen is crucial to long-term preservation of the body's immune system. Studies have shown that in order to successfully suppress HIV in the body, very high levels of adherence to an antiretroviral regimen is required. But lifetime adherence to HIV drug regimens is no easy task.
Pills must be taken as much as four times a day. Some require food with each dose; others need to be taken on an empty stomach. Many of the drugs cause painful side effects. Some of those side effects, like diarrhea, are immediate while others, such as liver damage and increased cholesterol levels, are long-term. Perhaps most visibly dramatic, some meds cause changes in the shape and size of the body by redistributing fat (a condition known as lipodystrophy). Finally, many of the side effects worsen conditions that already plague African Americans, such as heart disease and high blood pressure.
Advertisement
Several presenters at the Barcelona conference have reported studies on new strategies to initiate treatment in HIV-positive people who have never taken antiretroviral drugs. Following are some highlights of studies comparing the effectiveness of regimens that spare HIV-positive patients from using the punch-packing protease inhibitors in their initial treatment regimen. (Visit
www.aids2002.com
for more information.)
Viramune vs. Viracept
J. Mallolas presented data comparing the effectiveness of two different regimens in "treatment naïve" HIV-positive clients -- or people who have not previously received medication to combat their infections. One group of participants was given a regimen consisting of two nucleoside reverse transcriptase inhibitors (Videx [ddI] and Zerit [d4T]) plus one protease inhibitor (Viracept [nelfinavir]). A second group was given two NRTIs (Retrovir [AZT] and Epivir [3TC]) and one NNRTI (Viramune [nevirapine]). The aim of this study was to determine whether individuals with fewer CD4 T-cells, in this case less than 500, could be treated successfully with a regimen that spared the use of protease inhibitors. The results of the 18-month study indicate that the regimen consisting of Retrovir, Epivir and Viramune was as effective and tolerable in this group of treatment naïve HIV-positive participants.
Sustiva Beats Dual PIs
J.R. Arribas discussed data comparing the effectiveness of a regimen using Sustiva (efavirenz) from the NNRTI class against regimens using protease inhibitors. In this study of 214 participants with immune systems that were severely impacted by HIV, each participant had fewer than 100 CD4 T-cells. The participants were randomly divided into six different study groups. In the five groups using protease inhibitors, 47 participants were given regimens that included Crixivan (indinavir) in addition to drugs from the NRTI class, 47 were taking Viracept (nelfinavir), 25 with Norvir (ritonavir), three with Crixivan combined with Norvir, and three with Fortovase (saquinavir soft-gel) combined with Norvir. Ninety-two participants were taking Sustiva in addition to drugs from the NRTI class. Following 12 months of close study, the researchers determined that there was no difference between the Sustiva or the PI-based use of HAART in the initial treatment of HIV-positive individuals with severely suppressed immune systems, suggesting that Sustiva is an effective drug to use in initial regimen options.
A final study presented by O. Kirk examined data seeking to determine the effectiveness of a triple class HAART regimen, and the potential for greater levels of toxicity. Again treatment naïve HIV-positive participants were randomized into two study groups. One group of 118 participants was taking Viracept and Viramune plus two NRTIs, the second group of 115 individuals was taking Norvir and Fortovase plus two other NRTIs. After 48 weeks of study, researchers determined that a regimen of nelfinavir and nevirapine plus two NRTIs was well tolerated and was effective at suppressing HIV when compared to a regimen containing the Norvir and Fortovase (both protease inhibitors) plus two NRTIs.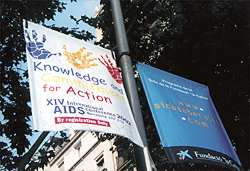 A Few Highlights in Antiretroviral Therapy Issues in the Treatment Experienced Individuals
Switching PIs
Can you simplify your PI treatment by switching to Sustiva, Viramune or Ziagen? In a simplification study, researchers from Spain looked at the response of participants who switched from a HAART regimen containing a protease inhibitor to a regimen containing either Viramune or Sustiva, both non-nucleoside analogue reverse transcriptase inhibitors (NNRTIs), or to a regimen containing the nucleoside analogue reverse transcriptase inhibitor (NRTI) Ziagen (abacavir). To date head-to-head studies comparing these three drugs have not been reported.
Researchers found that people were more likely to have detectable viral load with Ziagen. However, they were significantly more likely to discontinue Sustiva or Viramune because of side effects.
A total of 400 adult participants, on a regimen containing at least one protease inhibitor plus two NRTIs and with viral load less than 200 copies/mL were randomly switched from the PI to either of the three study drugs (Viramune 155, Sustiva 156, Ziagen 149). The goal was to maintain viral load below 200 copies/mL for 12 months following the switch. After 12 months, 94% (Viramune), 94% (Sustiva), and 87% (Ziagen) of participants remained below the 200 count. The mean changes in CD4 T-cells during the 12 months were +41 (Viramune), +51 (Sustiva), and +51 (Ziagen). A significantly higher number of participants discontinued therapy from Viramune (16%) and Sustiva (17%), than on Ziagen (6%). People with treatment failure (detectable viral load) after one year were 23 (15%) of those on Ziagen compared with eight of those on Viramune and seven of those on Sustiva (about 5% each). Results are from 18 months of follow-up.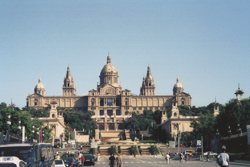 The Spanish researchers evaluated 460 patients who had less than 200 viral load. Everyone had a T-cell increase of around 45. Participants had a median of 30 months on their PI therapy (mostly Crixivan or Viracept) and had monotherapy before then. Half of them had an AIDS diagnosis. There was no "evident" change in body fat abnormalities. (Abstract WeOrB1262)
Fortovase/Norvir
Researchers lowered the dose of Norvir and increased the dose of Fortovase to see if side effects would be less and the twice-daily combination still effective. Yes and yes. Doctors said the 400/400 twice-a-day dose was poorly tolerated, and that Norvir significantly increased levels of cholesterol and triglycerides.
This small U.S. study examined the clinical benefits of switching 23 treatment experienced patients with viral loads less than 200 copies/mL to Fortovase 1000 mg/Norvir 100 mg dosed twice daily in a four-drug antiretroviral therapy. The goal was to examine the occurrence of hyperlipidemia and adverse side effects associated with the higher dosing of ritonavir. Previous data on drug level maintenance supports the use of a lower dose of ritonavir to boost saquinavir 1000 mg, twice daily. Other inclusion requirements were also that participants had to have been receiving saquinavir 400 mg/ritonavir 400 mg for at least six months prior to entering the study, and no prior use of more than one other protease inhibitor for more than three months.
Drug levels were measured at time of entry to the study, and at months one and six, fasting lipids (triglyceride and cholesterol) were measured every three months. Over the course of six months, the lower dose of ritonavir was tolerated better, fasting triglyceride levels fell from an average of 635 to 375 mg/dl, and cholesterol levels fell on an average of 326 to 236 mg/dl, supporting growing trends toward dose reduction of ritonavir. Some doctors wondered why the 1,000/100 twice-a-day dosing was being studied, when 1,600/100 once a day is popular. They concluded that the drug companies had to show something to the Food and Drug Administration for lowering the Norvir dose. (Abstract WeOrB1263)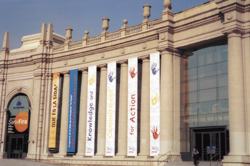 Crixivan vs. Fortovase
International researchers reported on the first head-to-head comparison of ritonavir boosted PIs Crixivan and Fortovase, in combination with more than two NRTIs or NNRTIs. The objectives of the study was to compare virological outcome between 306 participants randomly divided into two study groups, based on the percentage of participants whose viral load remained below 400 c/mL thru 48 weeks, the percentage of participants experiencing adverse side effects, and those who discontinued treatment prematurely. No clinical, laboratory nor demographic differences were observed at the beginning of the trial. As of December 2001, while viral load remained suppressed in the vast majority of study participants, an evaluated number of participants had difficulties tolerating both drugs. In the Crixivan group, 56 of 158 participants (35%) discontinued therapy due to drug toxicity. Fifty participants (32%) in this group reported grade 3 or 4 adverse events (serious). Seven were due to abnormal liver function test. In addition, serious adverse events that required hospitalization or were life-threatening occurred in 28 participants (18%).
In the Fortovase group, 42 of 148 participants (28%) discontinued therapy due to drug toxicity. Twenty-nine (20%) in this group reported grade 3 or 4 adverse events, four of which were due to abnormal liver function test. Serious adverse events occurred in 21 participants (14%) in this group. Interestingly, a third of each group had previously taken the protease inhibitor they were given -- Crixivan or Fortovase -- but it had not been boosted by Norvir before. The MaxCmin1 trial took place in the U.S., Latin America and Europe. This study is ongoing. (Abstract WeOrB1265)
Viread Resistance
Forty-eight week data, from an international double-blind study, on the potent activity against wild-type virus and nucleoside resistant HIV of Viread (tenofovir) was reported. (Double-blind means that neither the patients nor the medical personnel knew what drug was being given, a process which helps to eliminate bias in a study.) A total of 550 treatment experienced participants with viral load between 400 and 10,000 c/mL were randomized to received either Viread 300 mg or placebo, with antiretroviral therapy, for 24 weeks. After week 24, all participants received Viread 300 mg through 48 weeks. The mean CD4 T-cell was 427, and prior antiretroviral use was 5.4 years, at the beginning of the trial. Through 48 weeks, viral load dropped below 400 c/mL in 41% of all participants, and 18% had a drop below 50 c/mL.
A sub-study of 253 randomly selected participants observed the long term pharmacokinetics (PK) of Viread. No changes in the PK of Viread was observed at week 12, 24, 36 or 48, when compared to day one, and no drug-related renal toxicity was reported. Through 48 weeks, only eight participants (3%) developed the K65R mutation (Viread associated drug resistance). (Abstract WeOrB1266)