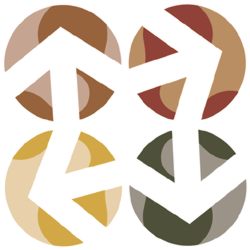 So treatment guidelines keep changing -- ain't that a good thing? New research, new recommendations.
The International AIDS Society-USA (IAS-USA) in July changed its recommendation that antiviral therapy could be started at less than 350 CD4 cells. They now say at 200, although, the society guidelines state, "It is known that therapy should not be delayed until the CD4+ count declines to 200 cells/microliter, because of the increased risk of death if therapy is started this late."
For all HIV doctors, as with this panel of experts, the real issue is the imperfection of the medications. If there were no toxicities and no drug resistance, putting people on meds would be a no-brainer.
But there's no HIV "cocktail." There's only HIV chemotherapy. In fact, a lower and lower T-cell count has been expected from different HIV guidelines in the U.S. and Europe, thanks in part to the onerous effects of many of the drug regimens while the benefits are debated by experts.
Advertisement
Although they're downshifting to 200 T-cells, a reading of the guidelines shows that the panel is never anti-therapy. Nor does the panel ever suggest that delaying HIV therapy is preferred. Rather, the guidelines go back and forth about the pros and cons of therapy, including when to start.
So What Are Some of These Considerations?
Since the last time the guidelines were updated in January 2000, two cohort studies have pointed to the greater importance of CD4 count for considering when to start therapy, showing "an increased mortality when antiretroviral therapy is initiated in patients with CD4 cells counts below 200 compared with initiation at higher levels."
However, cohort studies -- which are based on observational data with short-term follow-up rather than controlled clinical trials -- are not the best sources of medical information.
Nevertheless, "these are the best available data." Also, "there is general consistency across most studies, and it is questionable whether a randomized trial to study the issue of when to start therapy will ever be feasible."
"The CD4 cell level above 200 at which to initiate therapy remains unclear. Some serious illnesses, especially active tuberculosis and bacteremic pneumonia, may occur when the CD4 cell count is above 200.
In addition, the immune reconstitution syndrome and its associated [illnesses] may be observed in some patients starting antiretroviral therapy at low CD4 cell counts."
Criticism
The guidelines were published in the July 10th issue of The Journal of the American Medical Association (JAMA), during the XIV International AIDS Conference held in Barcelona. Some doctors shuddered at the idea of waiting until their patients "deteriorated" to the point of 200 T-cells. One HIV specialist and researcher also wondered if the door was open for insurance companies to deny therapy for people with more than 200 T-cells. But others sided with the commonsensical idea of choosing to wait if that's desirable.
Dr. Joseph Gathe, of the Montrose Clinic and the Houston Clinical Research Network, wasn't thrilled. "People hear what they want to hear," he said. "If you tell them they don't need medication, they hear that they're okay. Then they stay away from care. By the time they come back, they're down to 200 T-cells or have opportunistic infections."
These people may not get the message that they have to be monitored on a regular basis, or that T-cell count and viral load measurement aren't the only things that have to be considered for going on therapy. He said he's also had patients turned away from getting the HIV medications he prescribed after public health clinic personnel told them they didn't "need" to be on antivirals based on their T-cell counts, according to treatment guidelines.
Gathe also pointed out that there's no mention of hepatitis C, a common co-infection among people with HIV. HIV treatment is known to help keep hep C disease in check. "There's no mention of hep C in any of the guidelines," he said. (There are also guidelines from the U.S. Department of Health and Human Services and from the European Union.)
Other Highlights
"Viral load remains an important marker of response to antiretroviral therapy."
"Newer formulations of drugs and the availability/approval of new drugs have resulted in effective and more convenient regimens (e.g., once-daily dosing regimens, smaller pill size, protease inhibitor "boosting" strategies)."
"Viruses resistant to an increasing number of drugs raise challenges ... Several new recently released drugs are active against such viruses."
For people who've already been on therapy when they had more than 200 T-cells, who have had durable viral load suppression without adverse effects, "it is not clear whether it is safe to discontinue therapy." For women, there's no documented difference from men in terms of T-cell count and risk of infections, so there's no separate recommendation for them. Visit www.iasusa.org to see the entire document.