Ever since Dr. Anthony Fauci presented data on the seven-day-on, seven-day-off structured treatment interruption study in Durban in 2000, a debate has raged over whether or not a Structured Treatment Interruption (STI) provides more benefit than harm to individuals living with HIV. Clinicians, physicians and treatment advocates go back and forth over the long-term and short-term consequences of interrupting HAART (Highly Active Antiretroviral Therapy) in any situation, whether in clinical trials or clinical practice.
At the International AIDS Society Conference (IAS) this July, in Paris, the debate was renewed. Gregg Gonsalves of the Gay Men's Health Crisis, New York City, moderated a panel entitled, "There is More Risk Than Value in Treatment Interruption." The premise of the debate, as outlined by Gonsalves, was to determine if, based on evidence rather than theory, individuals could stop therapy for a considerable amount of time and retain the efficacy of anti-HIV drugs when therapy is re-started. As stated, if this strategy is a real possibility it would be an important cost savings not only for developing countries struggling to address and treat the AIDS epidemic, but domestically, as states struggle to keep ADAP (AIDS Drug Assistance Programs) and Medicaid programs afloat.
The panel included Dr. Diane Havlir (Professor of Medicine at the University of California, San Francisco and Chief of the AIDS division at San Francisco General Hospital) and Dr. Bernard Hirschel (Chief of the HIV/AIDS division of the Geneva University Hospital). Dr. Havlir took the "pro" stance in the debate, arguing that there is indeed more risk than value, and Dr. Hirschel took the "con" position, arguing that there is more value than risk in treatment interruption.
Advertisement
Dr. Havlir presented several interesting theories and data supporting her position against structured treatment interruptions. As the data collected over the last 10 years has proven, therapy works; therapy improves the immune system;
CD4
T-cells increase,
viral load
and
opportunistic infections
decrease. As a result we have observed dramatic reductions in morbidity and mortality in the era of HAART. A series of studies have shown that anti-HIV therapy has also reduced the rates of perinatal transmission (see "
Perinatal Transmission and Birth Options
").
Dr. Havlir also put forth a theory that there is an increased risk of developing drug resistance during treatment interruptions. However, as she indicated, many ongoing and completed studies are not conducted long enough to get answers or do not look at this occurrence at all. Drugs are often selected because of the pressure they can put on the virus. However, because of different half-lives, many drugs are also vulnerable to a single mutation. When therapy is stopped the immune system is exposed to high levels of viral replication. Unwittingly, the individual can expose himself or herself to dual or mono-therapy as drugs are cleared from the body. As a result, sometimes a single mutation can eliminate the availability of drugs from an entire class, as in the case of NNRTIs. At least six studies listed at IAS this year looked at the development of drug resistance and treatment failure with STIs. At this point, as Dr. Havlir stated, we still cannot determine who is going to develop resistance if they stop therapy, but it is an area in need of further research.
Another interesting theory put forth by Dr. Havlir is what she described as a "reticence to resume therapy" or the "I feel fine, I don't need to resume therapy" syndrome, observed in clinical trial settings and in clinical practice. Who can blame someone for delaying the re-initiation of therapy as long as possible, when what waits are the toxicities associated with antiretroviral therapy? The drawback is that while being off therapy might feel wonderful, it affords the virus to silently go about its dirty work. The bottom line is that individuals on therapy like treatment interruptions and once they've had one they want to do it again. The dilemma physicians and HIV positive individuals face once the STI is introduced is where to draw the line, when to re-start therapy?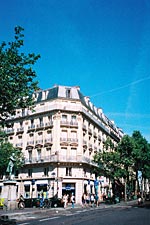 Following some anecdotal observations, Dr. Bernard Hirschel made the following statement: "No clinical benefit has ever been shown for early, as opposed to late start of HAART." He continued, "the same is true for patients starting treatment during primary HIV infection and for those patients, there is more value than risk in treatment interruption." Evidence, you might ask?
Dr. Hirschel presented interesting perspectives on alternatives to not stopping therapy; what to expect in stopping treatment; and lessons learned from the SSITT (Swiss-Spanish Intermittent Treatment Trial) study and the Swiss HIV Cohort Study. In SSITT, the protocol for restarting therapy was a rebound of viral load above 5,000 copies, but according to Dr. Hirschel, neither participants nor physicians accepted these levels and the decision to restart therapy following the STI was actually based on a viral load somewhere between 50,000-100,000. The second criterion was based on a drop in CD4 T-cell count. The median T-cell count for participants was about 700. It was expected that a fall of about 200 cells during the first four to 12 weeks would level off to about 50 to 100 per year. Participants who had less than 350 T-cells when treatment was interrupted had a greater chance of having to restart treatment sooner than individuals with more T-cells. However, Hirschel stressed that the variations between individuals were enormous and that interruptions require proper monitoring.
The Swiss HIV Cohort Study follows more than 4,000 HIV positive individuals not enrolled in clinical trials, so this study is a good marker for what is going on in clinical practice. The study monitors whether individuals are on HAART, are treatment naive, or have been treated and have interrupted treatment. The interesting observations from this study are that in general clinical practice approximately 16% of HIV positive individuals have interrupted their treatment at some point and the median duration of a STI is 13 months.
One alternative to not interrupting treatment is to continue treatment. With the average age of HIV positive individuals being 39, and average life expectancy around 80, that means an additional 40-odd years of continuous therapy. And realistically as Hirschel stated, "prolonged courses of continuous HAART are not an option for most HIV-infected individuals, because of the short and long term problems associated with a variety of regimens."
What about the risks of resistance? Hirschel clarified that while SSITT had more than 600 total treatment interruptions, it was not geared to properly measure the development of resistance. The participants in that trial were all treatment naive and had no virologic (viral load) failure while on HAART. Hirschel went on to say that while the risk of developing resistance is real during any STI, we need to keep resistance in the proper context. Back in 1992 there was no real chance of constructing useful treatment options. In 1996, an individual basically had one shot and if resistance developed that shot was gone. Today, however, he emphasized, that with appropriate care, improved drugs, new targets to attack the virus and careful monitoring, we now have several chances. "Resistance," Hirschel concluded, "is not what it used to be."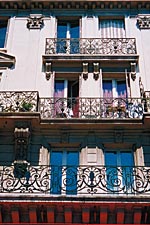 So what do we know? Treatment interruptions place the individual at a higher risk for drug resistance, increase the risk for transmission of the virus, and place the individual at risk for disease progression and opportunistic infections, particularly for individuals with low T-cells. As Dr. Havlir pointed out, this group has the greatest risk of returning to the lowest T-cell count they've had after therapy is discontinued.
However, as Dr. Hirschel clearly pointed out, the likelihood of an individual remaining on therapy for 40, 50 years plus is not conceivable with the therapeutic options currently available. There is mounting evidence demonstrating the benefits of structured treatment interruptions in general clinical practice.
Which takes us nearly full circle to when to start therapy. Hit Hard, Hit Early? Hit Later, Hit Lighter? What's the best procedure in treating chronic and acute infection, treatment experienced and treatment naive patients? The best answer at this point appears to be what many treatment advocates and physicians have been saying all along -- the best treatment plan is an individualized one carefully monitored by an HIV physician or other knowledgeable healthcare provider. If we can ever figure out a way to eradicate the toxic part of the drugs we may finally begin to see the most benefits of antiretroviral therapy and treatment interruptions.
Additional reports from IAS and the upcoming ICAAC will be included in the November/December issue of Positively Aware.