20,000 delegates converged on steamy Bangkok for the largest ever International AIDS Conference this past July. The gracious Thai people rolled up their sleeves and rolled out the welcome mats to stage the most enchanting, yet bizarre International AIDS Conference yet. The six-day conference was often compared to a carnival and included five separate day-long informational tracks, a daily leadership forum, daily skills building sessions, daily satellite meetings, an enormous poster room, and non-governmental organization table area, a film festival, a "global village" where local Thai folk sold their wares, and even parading elephants on opening day.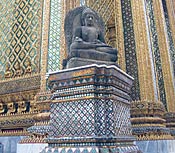 The IMPACT convention center became a microcosm of the world in the most diverse AIDS meeting to date with people of all colors and ethnicities, including Buddhist monks, African tribal women, Thai sex workers, Euro gay men, American treatment activists, children and everything in between. Asian AIDS activists took the opportunity to focus on their own life or death issues surrounding access to AIDS medications, hence the theme of the conference "Access for All." The pharmaceutical company's sales booths were a pathetic ploy for profit, but marauding activists closed many down.
Some delegates looking for any major scientific news may have been disappointed to say the least. In the whirlwind of community activity and political mobilization, any AIDS medical breakthroughs were lacking.
There was limited drug development progress reported in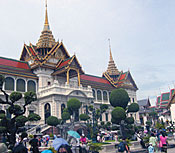 Bangkok, including information about pipeline AIDS therapies from new drug generations, and strategies to make current treatments more useful in terms of tolerability and effectiveness. Successes in coping with some complications of AIDS were also presented.
Advertisement
Most of the progress in terms of new drugs presented was very preliminary, early stage or preclinical -- not ready for prime time. Nevertheless, there was some information presented, even though somewhat under-whelming.
New Drug Classes
Two new generations of drugs presented in Bangkok that are early in development are the entry inhibitors and maturation inhibitors. The former drugs prevent HIV from entering the cell; the latter drugs stop a later stage of development of HIV.
CCR5 Antagonist
Entry inhibitors known as CCR5 antagonists coat the co-receptor on the T-cell in order to block or stop attachment of HIV. Pfizer's UK-427,857 is furthest along in development. Five poster presentations showed the effect of food on different dosing levels of the drug as well as the effect on a cardiac signal called QT interval that was previously shown to
be impacted by co-receptor antagonists. Other early stage developmental studies were presented that have enabled the drug to move into larger studies. The best news is that UK-427,857 is shown to produce between 10 and 100-fold drop in virus levels after ten days of treatment. This is a similar potent effect of the protease inhibitors. Pfizer is in a race against Schering-Plough's SCH-D, another co-receptor antagonist that is being studied with a Norvir boost. Both drugs are taken orally and are being studied at either once or twice daily dosing regimens. Pfizer is undertaking a Phase II comparative study and will move into large Phase III studies by year's end. There is an inkling of hope that the co-receptor antagonists will work in synergy with other entry inhibitors.
Maturation Inhibitor
PA-457 is being called a "maturation inhibitor" because it inhibits the final stages of HIV protein processing. Three presentations shown in Bangkok have defined the target for this compound and proved in animals and HIV-negative males that the chemical can be metabolized and is well tolerated at various doses needed to reach appropriate blood levels. It appears that the drug will not cross-react with other anti-HIV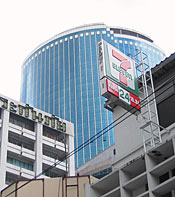 drugs. It was also presented that PA-457 has potent anti-HIV activity in immuno-compromised SCID-HU mice, which is a positive development. The drug will most likely be a once daily oral pill. The fact that this is a new class targeting late stage HIV is real progress for those who are resistant to the current drugs and need more treatment options from new classes.
Reverset
Reverset is a new drug from an older class called nucleoside reverse transcriptase inhibitors. It appears to work against viruses resistant to the older nukes, AZT (Retrovir) and 3TC (Epivir). In Bangkok, updates on information using Reverset in 30 HIV-positive treatment naive individuals and eight HIV-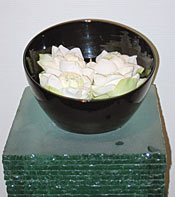 positive treatment experienced people was presented. The naive study was a 10-day monotherapy period followed by a 3-dose escalation period with a placebo comparative arm. HIV virus level reductions up to 1.77 logs were seen. No one at the higher doses had toxic reactions. Virus load reductions of .88 log were seen in the experienced group, all who had existing resistance to 3TC or Viread. Even though this is an older class of HIV drug, it may end up being useful for those who have become resistant to AZT and 3TC, offering yet another treatment option. Larger studies will be opening soon in Europe and the U.S.
Entry Inhibitor
A Japanese company presented information on a new entry inhibitor similar to Fuzeon that is an oral formulation. News like this is welcome for those who have to inject Fuzeon twice daily, however the compound is only in pre-clinical stages of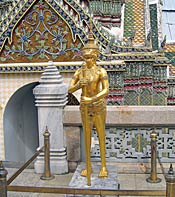 development.
Treatment Interruption
Strategic therapy interruption may yet prove to be useful in several new studies being undertaken all over the world. Debate has ensued in the last several years as to whether treatment interruptions will work at all, but newer interruption strategies guided by CD4 counts may demonstrate a better result, especially in chronically infected, stable participants.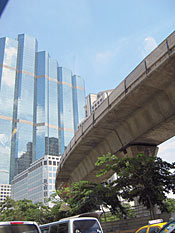 Now there is much interest in looking at the treatment interruption effectiveness based on CD4 cell loss, rather than the structured periods researchers have previously studied. The CD4 guided method is treating people based on a CD4 count of 350, which is the standard starting point according to the treatment guidelines. When people fall below 350 CD4 numbers antiretroviral therapy is resumed.
There was good news reported from one large study conducted in Thailand, The Netherlands, and Australia. An interim analysis of 108 weeks with 74 HIV-positive participants randomized to receive continuous therapy, CD4-guided interrupted therapy, or an alternating structure of one week on and one week off therapy was presented. The week-on week-off arm was stopped early because of a 35% rate of virologic failure. The continuous and CD4 guided interruption arms saw similar viral load decreases and CD4 cell counts showing that the guided interrupted therapy was equally effective. The take home point from this study was that in the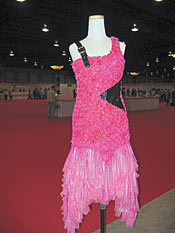 CD4 guided arm a 54% reduction in antiretroviral therapy was noted, proving less drugs are used at a substantial cost savings.
These and other well designed studies in the coming years will yield more information. CD4 guided treatment interruption may be a useful strategy for cost savings and reducing the risk of long-term side effects in those who are immunologically stable.
Cancer
Besides the news on antiretroviral drug therapy there was also good news on the complications front. One retrospective analysis of 214 patients in Germany with non-Hodgkins lymphoma showed a better survival rate with use of HAART (highly active antiretroviral therapy). Complete remission after chemotherapy and treatment with HAART were independently associated with survival. Higher CD4 counts were not associated with survival, however a viral load response due to HAART was.
There were several reports on anal cancer and human papiloma virus. At least two studies showed the benefit of using pap smears for anal neoplasia along with a follow-up with a high-resolution anoscopy and biopsy for definitive diagnoses. If there is a diagnosis of anal neoplasia, another small study showed that using Imiquimod 5% cream (Aldara) is effective in regression of disease by at least two grades and the HPV type most responsible for cancer was also no longer seen.
Summary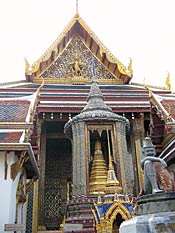 After the dust had settled in Bangkok and the activists had traveled back to their respective countries, it appeared that politics played a crucial role at the conference. Due to activist pressure, U.S. and Thai representatives are discussing the possibility of having the generic GPOvir submitted for FDA fast track approval. This is being considered in order to sell the drug in Africa, possibly subsidized by PEPFAR (President's Emergency Plan for HIV/AIDS Relief) here in the U.S. At this International AIDS Conference, it seems that science breakthroughs must take a back seat to political progress.