Posters
World AIDS Day, Portugal
"It's good to be a champion, but the most important game is the one
played outside the four lines. Don't play with your life. Defeat AIDS."
December 2001
To print, download
PDF
(299 Kb)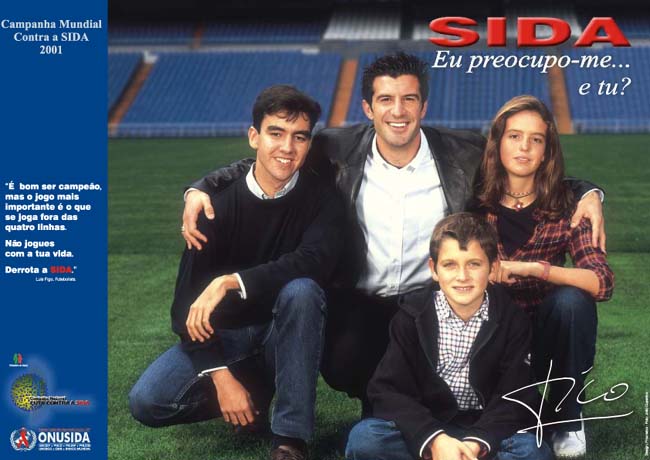 ---

This article was provided by
UNAIDS
. It is a part of the publication
World AIDS Campaign 2001
. Visit
UNAIDS' website
to find out more about their activities, publications and services.