AIDS-Related CMV
How to Help Yourself
January 1994
A note from TheBody.com: The field of medicine is constantly evolving. As a result, parts of this article may be outdated. Please keep this in mind, and be sure to visit other parts of our site for more recent information!
What is CMV?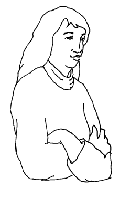 People with HIV may get CMV disease. This page explains what CMV is. It also talks about medicines that can be used to help treat the disease and steps you can take to keep yourself healthy.

CMV is short for cytomegalovirus, the germ that causes CMV disease. Many people have this germ in their bodies and may never get sick from it. Because people with HIV have weakened immune systems, they may not be able to fight off CMV and can become seriously ill.
Symptoms of CMV
CMV disease can damage many parts of the body, including the digestive system and lungs. CMV disease most commonly affects the eyes and can cause blindness if it is not treated.

A blood test can be used to find out if you have CMV in your body. Other tests may be used to make sure your symptoms are caused by CMV. An eye exam can show CMV even before symptoms appear.

CMV may cause some of the symptoms listed in the box below:
Symptoms of CMV eye disease

Floating spots before the eyes
Hazy vision, as if looking through a screen
Blurred or missing areas of vision

Symptoms of CMV digestive disease

Diarrhea
Loss of appetite
Fever
Blood in the stool
Stomach cramps
Weight loss
Painful swallowing
Pain in center of the chest
Medicines Can Help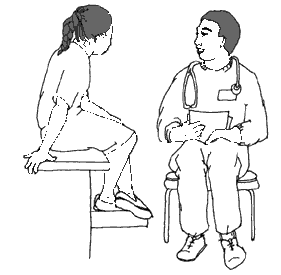 Some medicines can help to fight CMV disease. Medicines can be used to:
Keep your immune system stronger. Certain medicines can help the body defend against disease. To keep you healthy, your doctor or clinic nurse may ask you to start taking medicine as soon as you find out you have HIV.

Advertisement

Treat the infection. There are medicines that may keep CMV disease from getting worse. Once you get CMV disease, you may need to continue taking medicine to prevent CMV disease from coming back.
How To Help Yourself
Keep your immune system as strong as you can. Eat healthy foods. Get enough rest and exercise. Don't use alcohol, cigarettes, and other drugs.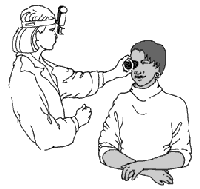 Make sure you keep your clinic appointments. It's important to get regular checkups to ward off problems before your eyesight is affected.
Tell your doctor or nurse any symptoms of CMV. Sudden changes in vision are important warning signs that should be checked out right away.
Follow your care plan. Take all your medicines as they are prescribed (at the right time and in the right amounts). Be sure you know how to take them. Ask your doctor or clinic nurse if you have any questions. Continue to keep your clinic appointments so that your doctor can check you to make sure that the medicine is working.
Tell your doctor or clinic nurse about any side effects from your medicine. Medicines used to treat CMV disease can cause fever, diarrhea, nausea, tiredness, or abnormal bruising and bleeding in some people. Your doctor may have to give you another medicine or change the amount that you take to reduce your side effects.
Research: Hope for the Future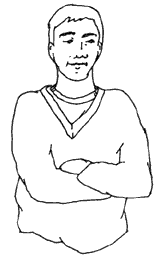 Scientists are working to find better drugs to treat and prevent CMV disease. Drugs that may work better and are easier to take than drugs that are now used are being tested in research studies.

You may be able to help test one of these new drugs. If you take part in research, you may help yourself -- and others with HIV.

If you are interested, talk to your doctor or nurse. Or call the numbers below to find out more.

Remember:
CMV is a serious disease that can cause blindness and damage to other organs if not treated.
Tell your doctor or clinic nurse right away if you have sudden changes in vision or other symptoms of CMV disease.
Take your medicine as your doctor prescribed.
Be sure to have regular check-ups.
To Find Out More About CMV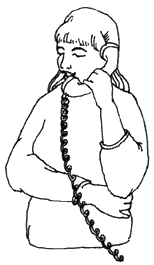 Here are some numbers to call to learn more about CMV and how to help yourself:
1-800-CDC-INFO
(1-800-232-4636)

You can get more information about CMV disease. You can also find out about treatment centers and other help.

1-800-TRIALS-A
(1-800-874-2572)

You can find out about testing new drugs. There may be a center near you where you can volunteer for studies that are taking place.

1-800-AIDS-NIH
(1-800-243-7644)

Call Monday through Friday from 12:00 p.m. to 3:00 p.m. (Eastern Time) to find out about studies being done at the National Institutes of Health (NIH) Clinical Center.
A note from TheBody.com: The field of medicine is constantly evolving. As a result, parts of this article may be outdated. Please keep this in mind, and be sure to visit other parts of our site for more recent information!
---

This article was provided by
U.S. National Institute of Allergy and Infectious Diseases
.