Introduction
Mr. Chairman and Members of the Committee:
I am pleased to present the President's budget request for the AIDS research programs of the NIH for Fiscal Year 2002, a sum of $2,501 million, an increase of $258 million above the comparable FY 2001 appropriation. The NIH budget request includes the performance information required by the Government Performance and Results Act (GPRA) of 1993. Prominent in the performance data is NIH's second annual performance report which compares our FY 2000 results to the goals in our FY 2000 performance plan. As performance trends on research outcomes emerge, the GPRA data will help NIH to identify strategies and objectives to continuously improve its programs.
Advertisement
The National Institutes of Health (NIH) represents the largest and most significant single public investment in AIDS research in the world. It supports a comprehensive program of basic, clinical, and behavioral research on HIV infection and its associated
opportunistic infections
and malignancies to better understand the basic biology of HIV, develop effective therapies to treat it, and design interventions to prevent new infections from occurring. This research is conducted through intramural and extramural studies in the U.S. and around the world, sponsored by nearly all of the NIH Institutes and Centers. Each NIH component supports HIV/AIDS-related research activities, consistent with its individual mission. It is the role of the Office of AIDS Research (OAR) to plan and coordinate this research, setting the scientific agenda and the budget necessary for this large and diverse NIH AIDS research program.
The AIDS pandemic is the greatest international challenge of our generation. HIV has infected more than 50 million people around the world. AIDS already has killed more than 21 million people, surpassing tuberculosis and malaria as the leading infectious cause of death worldwide, according to data released by the Joint United Nations Programme on HIV/AIDS (UNAIDS) in the "AIDS Epidemic Update: December 2000" and the World Health Report 2000 of the World Health Organization (WHO). (Chart 1)
The impact of AIDS on developing nations and many former communist countries is staggering, with even greater potential disaster to come. AIDS is reversing decades of progress from important public health efforts, lowering life expectancy, and significantly affecting education, food supplies, and international businesses. Lost productivity and profitability, the cost of sickness and death benefits, and the decline in a skilled workforce in the developing world will have economic effects worldwide. AIDS is affecting the military capabilities of some countries as well as the international peacekeeping forces. In Africa, the epicenter of the pandemic, AIDS is killing ten times as many people as war, sabotaging economic development, leading to massive social breakdown, and creating a generation of orphans. (Chart 2)
If the global spread of HIV/AIDS continues unchecked, South and Southeast Asia, and perhaps China will follow the disastrous course of sub-Saharan Africa. Rapid increases also are occurring in Eastern Europe and Central Asia, and AIDS remains a serious threat in Latin America and the Caribbean. During the year 2000, more new HIV infections were registered in the Russian Federation than in all previous years of the epidemic combined.
The Evolving Epidemic in the United States
In the United States, the HIV/AIDS epidemic continues to evolve. Although the incidence of new AIDS cases has declined, attributed largely to expanded use of new antiretroviral therapies that prevent progression of HIV infection to AIDS, the decline in death rates observed in the late 1990s has leveled off. Further, according to the Centers for Disease Control and Prevention (CDC), the rate of new HIV infections has been constant at approximately 40,000 new cases each year since 1990, meaning that the overall epidemic is continuing to expand. In fact, HIV infection rates are continuing to climb in a number of subpopulation groups, such as women, racial and ethnic minorities, young homosexual men, individuals with addictive disorders, and people over 50 years of age. The appearance of multi-drug resistant strains of HIV presents a serious public health concern. These data forebode an epidemic of even greater magnitude in the coming years, and they shape our most urgent research priorities.
Comprehensive AIDS Research Plan and Budget
The OAR develops an annual comprehensive trans-NIH AIDS research plan and budget to address these priorities, based on the most compelling scientific opportunities that will lead to better therapies and prevention for HIV infection and AIDS. The planning process is inclusive and collaborative, involving the NIH institutes as well as non-government experts from academia, foundations, and industry, with the full participation of AIDS community representatives. The plan provides objectives and strategies for the five Scientific Areas of Emphasis of AIDS research: Natural History and Epidemiology; Etiology and Pathogenesis; Therapeutics; Vaccines; and Behavioral and Social Science; as well as for key Areas of Special Interest, which cross-cut all of the scientific areas: Racial and Ethnic Minorities; International Research Priorities; Training, Infrastructure, and Capacity Building; and Information Dissemination. This year, the OAR also led an NIH effort to develop a strategic plan for microbicide research, which will become an integral part of the overall plan. In addition, the FY 2003 plan, now underway, will include a new section devoted to research priorities for AIDS in Women and Girls. The Plan serves as the framework for developing the NIH AIDS budget for each Institute and Center, for determining the use of NIH AIDS-designated dollars, and for tracking and monitoring those expenditures.
Four major themes frame the FY 2002 NIH Plan for HIV-Related Research: prevention research to reduce HIV transmission here in the United States and around the world; therapeutic research to treat those who are already infected; international research priorities, particularly to address the critical needs in developing countries; and research targeting the disproportionate impact of AIDS on minority populations in the United States. All of these efforts require a strong foundation of basic science, the bedrock of our research endeavor.
The transmissible nature of HIV makes it radically different from non-transmissible diseases such as heart disease and cancer. The transmissibility of HIV -- between individuals and across borders and populations -- is what most defines the global pandemic and makes it imperative that the U.S. help address prevention and treatment needs worldwide. The transmissibility of the infection means that there is the potential for unlimited global spread. But it also means that, with the development of appropriate biomedical and behavioral interventions, there is the possibility for dramatic reductions in new infections -- and ultimate control of the pandemic -- in a way that will not be possible for noninfectious diseases.
NIH supports a comprehensive approach to HIV prevention research that includes contributions from the biomedical, behavioral, and social sciences. The OAR prevention science research agenda targets interventions to both infected and uninfected at-risk individuals to reduce HIV transmission. Our biomedical prevention research priorities include the development of topical microbicides, strategies to prevent perinatal transmission-including a better understanding of risk associated breast-feeding-and management of sexually transmitted diseases. NIH also supports behavioral research strategies, including prevention interventions related to drug and alcohol use and risky sexual behaviors. Efforts continue to identify the most appropriate intervention strategies for different populations and sub-epidemics in the U.S. and around the world.
Priority: Vaccine Research
A safe and effective HIV preventive vaccine is essential for the global control of the AIDS pandemic. NIH funding for HIV vaccine research increased by more than 170 percent between FY1997 and FY2002, resulting in the award of new grants to foster innovative research on HIV vaccines, including vaccine design and development, and the invigoration and reorganization of the NIH vaccine clinical trials effort. (Chart 3) Construction of the new intramural Vaccine Research Center has been completed. In February 1999, NIH-supported investigators initiated the first AIDS vaccine trial in Africa. The investment in this area over the past few years will have enormous significance, not only for AIDS research but for other diseases as well, as progress made in the development of an AIDS vaccine will have implications for vaccines against other life-threatening illnesses.
Priority: Treatment Research
Today, many HIV-infected people are living with the benefits resulting from NIH-supported research in this area. The development of combination regimens including protease inhibitors has extended the length and quality of life for many HIV-infected individuals in the United States and Western Europe. Unfortunately, however, highly active antiretroviral therapy (HAART) has failed to eradicate HIV, and a growing proportion of patients receiving therapy experience treatment failure. Some patients find it difficult or impossible to comply with arduous treatment regimens, develop toxicities and side-effects, or cannot afford their high cost of approximately $15,000 per year. Others fail to obtain a satisfactory reduction in viral load even while adhering to treatment regimens. In addition, metabolic complications, including insulin resistance, and body composition changes such as deforming deposits of abdominal adipose tissue, have emerged in individuals who have been on long-term antiretroviral regimens. Finally, an increasing number of treatment failures are linked to the increasing emergence of drug-resistant HIV. Thus, the need for simpler, less toxic, and cheaper drugs and drug regimens to treat HIV infection and its associated opportunistic infections (OIs), malignancies, and other complications, continues to be a high priority. (Chart 4)
To address the increasing urgency of the global AIDS pandemic, the OAR has established a new initiative and strategic plan for global research on HIV/AIDS aimed at slowing the disaster and reversing its destruction of communities, economies and nations worldwide. The Global AIDS Research Initiative and Strategic Plan reaffirms NIH's long-standing commitment to international AIDS research and will significantly increase research efforts in the coming year to benefit resource- and infrastructure-poor nations. NIH supports a growing portfolio of research conducted in collaboration with investigators in developing countries. Results of this research benefit the people in the country where the research is conducted as well as people affected by HIV/AIDS worldwide. It is critical to the success of international studies that foreign scientists be full and equal partners in the design and conduct of collaborative studies and that they have full responsibility for the conduct of studies in-country. To that end, NIH supports international training programs and initiatives that help to build infrastructure and laboratory capacity in developing countries where the research is conducted.
Priority: Racial and Ethnic Minorities
Research to address the disproportionate impact of the HIV/AIDS epidemic on U.S. racial and ethnic minority communities (Chart 5) continues to be a high priority. We are directing increased resources toward new interventions that will have the greatest impact on these groups. These include interventions that address the co-occurrence of other STDs, hepatitis, drug abuse, and mental illness; and interventions that consider the role of culture, family, and other social factors in the transmission and prevention of these disorders in minority communities. NIH is making significant investments to improve research infrastructure and training opportunities for minorities, and we will continue to assure the participation of minority subjects in AIDS clinical trials as well as in natural history, epidemiologic, and prevention studies. OAR has provided additional funds to projects aimed at: increasing the number of minority investigators conducting behavioral and clinical research; targeting the links between substance abuse, sexual behaviors and HIV infection; increasing outreach education programs targeting minority physicians and at-risk populations; and expanding our portfolio of population-based research. One of these projects is a series of Training and Career Development Workshops for racial and ethnic minority investigators.
Priority: Basic Science
Of paramount importance in our fight against HIV/AIDS is maintaining a strong commitment to basic research. Tremendous progress has been made in understanding the fundamental steps in the life-cycle of HIV, the host-virus relationship and the clinical manifestations attending HIV infection and AIDS. Groundbreaking research on basic HIV biology and AIDS pathogenesis has revolutionized the design of drugs, the methodologies for diagnosis, and the monitoring for efficacy of antiviral therapies. Thus, OAR will continue to devote a substantial portion of NIH AIDS-related research funds to fundamental biomedical, behavioral, and social science research.
The worldwide human and economic toll of this insidious disease is profound, and we will never solve the problem of AIDS for our own citizens without controlling the epidemic in the rest of the world. The nation's investment in AIDS research is reaping even greater dividends, as AIDS research is unraveling the mysteries surrounding many other infectious, malignant, neurologic, autoimmune and metabolic diseases. We deeply appreciate the support of this Committee for our efforts.
Chart 1
The Exploding Global HIV/AIDS Pandemic
Group

People Newly Infected in 2000

People Living with HIV/AIDS

AIDS Deaths in 2000

Total AIDS Deaths

Adults

Women

4.7 Million

2.2 Million

34.7 Million

16.4 Million

2.5 Million

1.3 Million

17.5 Million

9.0 Million

Children

600,000

1.4 Million

500,000

4.3 Million

Total

Source: UNAIDS

5.3 Million

36.1 Million

3.0 Million

21.8 Million
Chart 2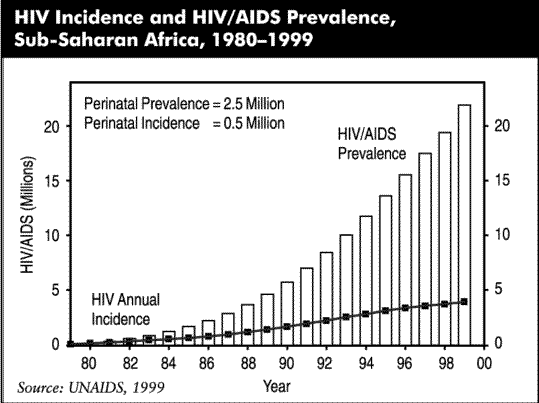 Chart 3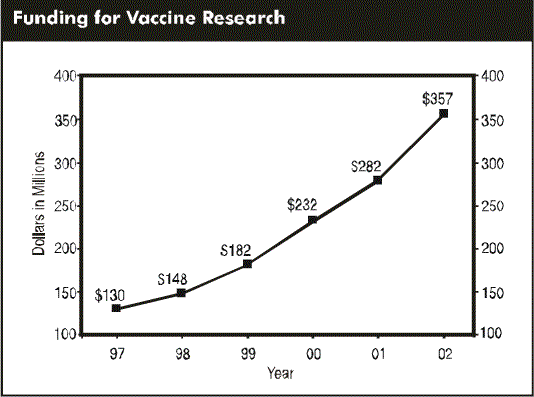 Chart 4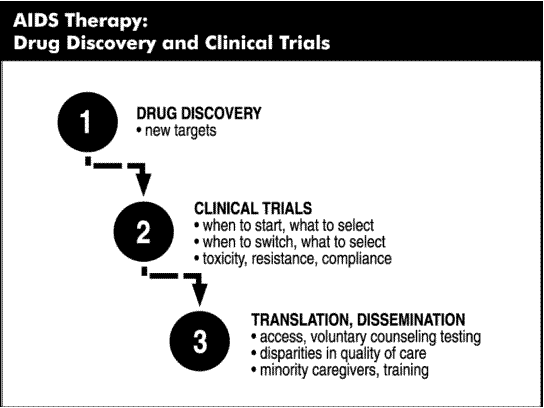 Chart 5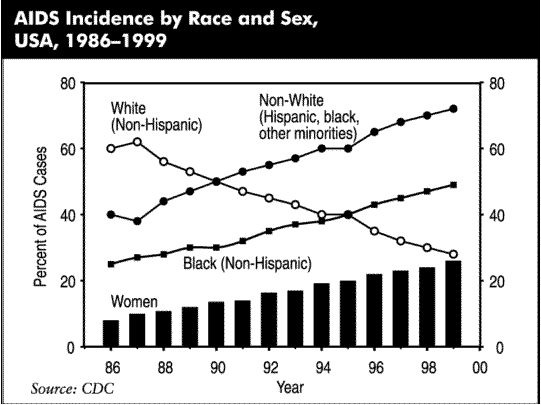 Jack E. Whitescarver, Ph.D.
Acting Director, Office of AIDS Research
Dr. Whitescarver received his doctorate in medical microbiology in 1974 from the University of Medicine and Dentistry of New Jersey (UMDNJ), Graduate School of Biomedical Sciences. He pursued his post-doctoral research at the Harvard School of Public Health, focusing on immunopathogenesis of rickettsia infection. In his position as a Research Associate at the Harvard School of Public Health and Medical School, Dr. Whitescarver's research interests included obligate intracellular parasites. His published research results include in vitro studies on breast tumors, spirochetes, mycoplasmas, and rickettsia.
In 1977, Dr. Whitescarver completed a year in the Grants Associates Program at the National Institutes of Health (NIH) and became the Special Assistant to the Director of the National Institute of Allergy and Infectious Diseases (NIAID). In that position he was responsible for assisting the Director in policy, planning and budget issues. It was during this tenure that Dr. Whitescarver first reported to the NIAID on the possibility of the emergence of a new infectious disease, now known as AIDS, and he helped develop the initial federal response for research on AIDS.
From 1984 to 1988, Dr. Whitescarver held the positions of Associate Dean for Research Development and Assistant Professor of Pathology at Emory University School of Medicine. His duties as Associate Dean included directing the M.D./Ph.D. training program and facilitating new research initiatives, particularly in AIDS.
In 1988, the new Office of AIDS Research (OAR) at the NIH was established, and Dr. Whitescarver was recruited as the Deputy Director. He has served as Acting Director of the OAR since October 2000.
Dr. Whitescarver is a member of several professional societies including the American Academy of Allergy and Immunology, Infectious Disease Society of America, International AIDS Society and the Royal Society of Medicine of the United Kingdom. He has received numerous honors and awards including the Alumnus of the Year Award from the UMDNJ Graduate School of Biomedical Sciences and the Department of Health and Human Services Secretary's Award for Distinguished Service.