Latest Research Results Show Hope After 30 Years of AIDS
By Candace Y.A. Montague

May 15, 2011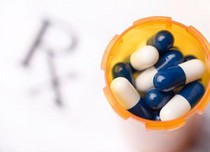 Starting Antiretroviral therapy early can possibly reduce new infection rates. Credits: Lifesourcedirect.com.
Since the International AIDS Conference of 2010, we have seen a few progressive breakthroughs that will potentially prevent new infections from occuring. We have seen the microbicidal vaginal gel, which contains Tenofovir, prevent women from contracting the virus. Then came the announcement of positive results from a study of the Truvada pill with men who have sex with men. In December, news broke out about the 'Berlin Patient' Timothy Brown who underwent a risky stem cell transplant and was 'cured' of AIDS. (That patient is still alive to this day and discussed the success of his treatment with POZ magazine. Click here to see a video interview with Brown.) Now we are witnessing another medical advancement in the area of prevention.
Advertisement
The National Institutes of Health has released the results of a study that shows that HIV positive men and women who take antiretroviral drugs regularly can reduce their chances of transmitting the virus. Clinical trial HPTN 052 began in April 2005 with more than 1,700 serodiscordant couples (97% heterosexual). They were divided into two groups: those that had a healthy immune system (CD4+ T Cell Level between 350-550) and underwent antiretroviral therapy immediately and those who deferred therapy until their CD4 count fell below 250. They were given a combination of three antiretroviral drugs immediately. The group that began therapy immediately only had 39 cases of HIV negative partners contracting the virus at the conclusion of the trial. This study shows the importance of early treatment and its effect on prevention.
The fight against HIV is far from over but this trial is clear evidence that there is definitely hope on the horizon. After 30 years of AIDS, medical research shows we are a lot smarter than what we were at the inception of this virus. However, the work must continue in order for researchers to get closer to a cure. In the meantime, education, reduction of stigma, and support for the AIDS community worldwide must still remain our first line of defense.
For more information about the clinical trial, click here.
Get e-mail notifications every time Candace's blog is updated.
---
Add Your Comment:
(Please note: Your name and comment will be public, and may even show up in
Internet search results. Be careful when providing personal information! Before
adding your comment, please
read TheBody.com's Comment Policy
.)