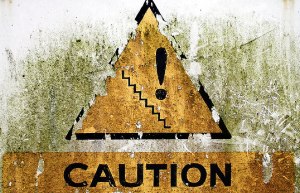 Warning: Critical city programs in danger.
Advocates who provide harm reduction services to drug users are angered about a potential New York City Department of Health proposal that would require community organizations to use an abstinence-focused model if they want to receive millions of dollars in federal money.
The model, called the Community Reinforcement Approach, contradicts the work of many harm reduction programs, which strive to minimize harm to drug users and the community by meeting participants "where they're at," rather than pushing individuals toward sometimes daunting sobriety programs. The Community Reinforcement Approach, in contrast, is significantly more abstinence-based.
"New York City has been seen as a leader in harm reduction programs," said Raquel Algarin, executive director at the Lower East Side Harm Reduction Center, which serves about 1,000 former and active drug users a year. In the last two decades, she's watched harm reduction programs spread steadily across the city. "So much has happened in this country and this city in particular. This just sets us so far back."
If community organizations are indeed required to use the Community Reinforcement Approach to receive funding, the danger is that participants in harm reduction programs will be turned off by the structure -- and stop seeking help. The fallout will not only hurt users themselves, but cost the city, state and country countless dollars. Harm reduction has been proven to both help reduce the spread of HIV and Hep C, and get the most difficult-to-reach drug users into housing and health care.
"We will lose some of our clients because they may not feel they can succeed in that kind of environment, in that kind of structure that's being presented to them," said Algarin.
The good news is that the Department of Health has not finalized its request for proposals -- meaning we can demand the DOH make changes.
The Ryan White Planning Council can force the DOH to alter the proposal. The Injection Drug User Health Alliance, a coalition of community-based syringe access providers and their allies (including Housing Works), is leading an effort to get members to do so.
Housing Works urges harm reduction participants and their supporters to tell Planning Council members to send this proposal back to the Department of Health and back to the Council's own Integration of Care Committee, where it can be reworked. To take action, attend Thursday's meeting of the Planning Council Executive Committee. There will be time for public comment.
"The DOH shouldn't even consider a model that flies in the face of the state and the city's exceedingly effective models of harm reduction," said Kristin Goodwin, Housing Works' director of NYC policy and organizing. "This proposed model will not only have repercussions here in NYC, but it will send the wrong message to other cities and states about how to care for those who are actively using. Don't let this proposal send us backward."
Ryan White Planning Council Executive Committee Meeting
Thursday, April 14
3 pm - 5 pm
505 Eighth Ave. between 35th and 36th streets