April Is STD Awareness Month: Time to Take the Test
By Candace Y.A. Montague

April 19, 2011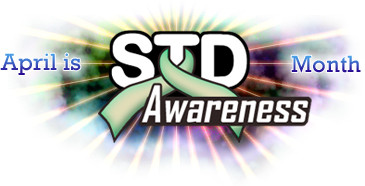 Get it over with already. Photo: cdc.gov.
April has been designated as sexually transmitted diseases awareness month. According to the CDC, over 19 million new STD cases are found ever year (no that's not a misprint). This month is about more than just knowing how many sexually transmitted diseases there are in the world (there are over 25 by the way). It is also about knowing which ones are deadly, how many are treatable, and how you can find out if you have one.
Let's start with the basics. Here's a quick and dirty (no pun intended) list of the most common STD and how they are treated:
Have you heard enough? Do you feel overwhelmed and hopeless? Well ... don't. Most of these STDs are treatable and some are curable. Here in D.C. there are several places to get tested including Planned Parenthood, Us Helping Us, Whitman-Walker Clinic, and Children's National Medical Center. Wanna get tested out side of the city for the sake of discretion? Click here for a list of testing sites around the beltway.
Recommended Website: The Hepatitis Foundation. This is an excellent organization located right next door to D.C. in Silver Spring. They are very devoted to educating the public about Hepatitis. The founder herself still does trainings and lectures locally. She's very cool.
Get e-mail notifications every time Candace's blog is updated.
---
| | |
| --- | --- |
| No comments have been made. | |
Add Your Comment:
(Please note: Your name and comment will be public, and may even show up in
Internet search results. Be careful when providing personal information! Before
adding your comment, please
read TheBody.com's Comment Policy
.)