Expert Interviews
Read interviews with well-respected female HIV experts who discuss their work and issues that affect women living with HIV.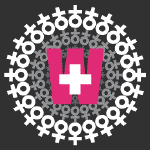 Building an Organized Voice for U.S. Women Living With HIV
Building a Strategic Plan by and for U.S. Women Living With HIV: Improving Lives, Upholding Rights
Female HIV advocates have been active in responding to the HIV epidemic since its earliest days; yet there is a dearth of leadership by women living with HIV in all areas of the HIV community. Enter the Positive Women's Network of the United States of America (PWN-USA), which formed in June 2008 and became an independent organization in 2013. In this two-part conversation, five women living with HIV who have been part of PWN-USA since its founding talk about how far the network has come, where it's going, and what it will mean for U.S. women living with HIV.

HIV Frontlines: Executive Director of New Jersey Women and AIDS Network Talks About Gender Issues and Obstacles to HIV Prevention
Since graduating college in the late '80s, Monique Howard has been working in the HIV/AIDS field. From examining specimens in a lab to implementing HIV risk reduction programming at Beth Israel Hospital to earning a graduate degree in human sexuality, her work has been grounded in understanding how HIV/AIDS impacts women. Now, Howard is the executive director of the New Jersey Women and AIDS Network (NJWAN) in New Brunswick, N.J. She talks with us about her work with NJWAN and the needs of women in the state of New Jersey and across the country.
The "Gender Problem" in HIV Policy Making: No Women at the Table
TheBody.com's news editor, Kellee Terrell, sat down with E. Tyler Crone, J.D., M.P.H., ATHENA's coordinating director, to discuss how sexism plays a negative and impactful role in HIV policy making, and what can be done to ensure that more HIV-positive women get a seat at the table.
Five well-respected female doctors sit down with TheBody.com to answer some pressing questions relating to HIV-positive women's health, the biggest issues facing women living with HIV and side effects from treatment.
HIV Education for Pre-Teen Girls in Homeless Shelters
New York City-based Audria Russell, the HIV program coordinator at Women in Need, talks about her work providing services to women who are in need of shelter and HIV prevention and treatment.
HIV Frontlines: An Interview With Kathryn Anastos, M.D.
Kathryn Anastos, M.D., the executive co-director of Women's Equity in Access to Care and Treatment (WE-ACTx), talks about her work in Rwanda providing HIV primary care to women who were infected with HIV during the 1994 genocide.
An Interview With Debbie Hagins, M.D., Clinical Director of a Ryan White Clinic in Georgia
Debbie Hagins, M.D., an HIV specialist who heads a federally funded clinic in Savannah, Ga., discusses her work in HIV research on African-American women and her experiences running a clinic that provides care for over 1,000 people living with HIV.
More From This Resource Center
---