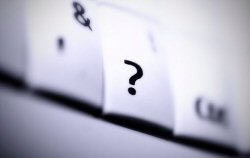 Confused by the proposals? Read on.
The Update is expanding Monday's analysis of how proposed Medicaid reforms will impact low-income New Yorkers, especially those living with HIV.
The state's Medicaid Redesign Team has submitted 79 proposals for overhauling the massive health care program for the poor, and Housing Works has released a document analyzing the 35 that will have the greatest impact on people living with HIV. Of those 35, we support 20 -- and oppose three (our take on the others depends on their implementation).
Advertisement
In the coming days, the
Update
blog will focus on particular proposals and explain how they could change the lives of Medicaid users. The proposals will not become policy until the legislature incorporates them into the 2012 budget -- leaving health care advocates several weeks to fight for reforms.
Today, we focus on the three proposals Housing Works opposes.
Proposal 17: Reduces the Fee-for-Service Reimbursement for Specific Procedures to Dentists Who Accept Medicaid
What it means: Dentists get less money for serving low-income people.
Who it affects: Private dentists and their patients. Dental clinics (such as the one maintained by Housing Works) will not be affected.
How it hurts Medicaid recipients: Fewer dentists will accept Medicaid, forcing Medicaid users to travel farther and possibly skip dental visits altogether. "Already there is a dearth of dentists who accept Medicaid because the rates are so low," said Housing Works' President and CEO Charles King. "You're going to find fewer and fewer quality people who will treat poor people, essentially pushing an entire section of New York into 'Medicaid mills' -- medical professionals focused on getting patients in and out quickly so they can make a buck."
Note: A previous proposal suggested eliminating Medicaid coverage for dentures. Dentures are one of the most common dental needs for low-income people -- who often require them after years of poor dental and nutritional care -- and Housing Works applauds the decision not to remove denture coverage.
Proposal 24: Reduces the Number of People Who Can Receive Medicaid Coverage for Enteral Formula
What it means: Fewer people can access a key nutritional supplement.
Who it affects: Under this proposal, Medicaid would only pay for enteral formula for four uses: tube-fed individuals, people with rare metabolic disorders, children with development problems, and people considered underweight. People living with HIV/AIDS who are not underweight will not have the formula covered by Medicaid.
How it hurts Medicaid recipients: The proposal will have a negative impact on individuals with advanced HIV/AIDS, especially those with concurrent conditions such as renal failure or cancer. "You don't want to wait until someone is malnourished before you deal with their nutritional status," said Dr. Maria Gbur, who treats hundreds of HIV-positive New Yorkers a year. "For folks that are having complications from HIV meds or from cancer treatment or other comorbid conditions where they have difficulty [digesting] other forms of food . . . the formula is a necessity."
Enteral formulas are also critical nutritional tools for people with chronic conditions who are homeless or unstably housed. Living in transitional housing -- such as shelters or single room occupancy units -- often makes it difficult for people to access and cook nutritious meals.
Proposal 104: Increases User Copays for Medicaid Fee-for-Service and Family Health Plus; Requires Copays for Child Health Plus
What it means: Poor people will pay more at the doctor. Copays will increase from 60 cents to $3.40 for Medicaid fee-for-service users and from 60 cents to $6 for Family Health Plus users. Copays will be required for additional services, including physician services, eye care, dental care, audiology and rehabilitative services. Enrollees in Child Health Plus B will now have copays applied to medical services.
Who it affects: "Fee-for-service" users are people not in managed care, meaning people who receive both Medicaid and Medicare; people who are HIV-positive and live outside of New York City; and certain homeless individuals exempt from managed care. Family Health Plus users and Child Health Plus users are low-income individuals, families and children.
How it hurts Medicaid users: Even the slightest increase in health care costs will cause individuals to forgo care. "Our clients don't even have enough money to get subway fare," said Shelly Nortz, deputy executive director for policy at the Coalition for the Homeless, which serves 3,500 homeless people a day in New York City. The people most likely to shy away from preventive care because of the minimal fee increases are also the ones most likely to cause the state enormous amounts of money in the end. "If [the reform team] really wants to raise copayments they really ought to at least exempt homeless people; otherwise they are shooting themselves in the foot."
While current law prohibits denial of service if the Medicaid recipient does not have the funds, many Mediciad recipients are not aware of this provision. Nonprofit community providers will end up eating these copays as a rate cut that they cannot afford.
Advocates who want to voice their opinions about reform should attend Thursday's state health budget hearing in Albany. "None of these proposals are permanent yet," said King. "Now, it's all about influencing the legislature."
Comment by: Sue Saltmarsh
(Chicago, IL) Thu., Mar. 17, 2011 at 1:09 pm UTC
I've often wondered what's behind the idea of co-pays. Since BCBS increased my co-pay for each visit to a specialist from $10 to $40 (half of my weekly food budget), I assumed that in doing so, they would be paying less to the doctor, but no, according to my latest claim document, the amount they pay the doc is higher too. After reading about the absurdity of 60-cent co-pays, I am even more convinced that the idea is to impose punitive damages on people simply because they're sick. SIXTY CENTS??? A doctor actually NEEDS that 60 cents from every patient he has who's on Medicaid? Come ON, people! We need to get on the single-payer bus! No co-pays, no deductibles, no bureaucrat denying your claim for the hell of it. Yes, your taxes would go up - for me, something like $12 per paycheck - but look what you'd get! ADAP would be unnecessary. Doctors would be encouraged to go into primary care in areas that are underserved. A homeless person in New York would have the same access to health care that a Wall Street stockbroker had. Oh, wait...maybe that's the problem. They don't WANT us all to have the same access and so they'll use the money and influence of the insurance industry to keep things as they are. Unacceptable. And as Michael Moore said in Madison recently, there are a lot more of us than there are of them. We need to get out into the streets.