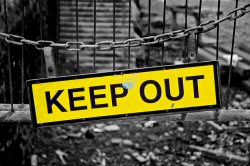 More landlords will turn low-income tenants away.
Starting March 1, it's going to be even more difficult for 350,000 low-income New Yorkers on public assistance to find a landlord who will accept them.
Two new policies at the city's Human Resources Administration create huge barriers for homeless individuals seeking permanent homes -- but HRA has yet to notify recipients of the policy changes.
The Policies
First, HRA will use a voucher -- not a check -- to pay security deposits to landlords who have tenants on public assistance. Vouchers are a major turn-off for landlords: Property owners typically seek actual checks so they can use the funds or earn interest on them while they sit in escrow. Vouchers will only be redeemable for repairs to an apartment after damage is done, encouraging landlords to turn away public assistance recipients.
"This has hugely devastating consequences for people who desperately need housing," said Kristin Goodwin, Housing Works' director of New York City policy and organizing. "Mayor Bloomberg isn't fighting homelessness here, he's fostering it."
Second, HRA has mandated that it will only pay a broker's fee of up to half of a tenant's rent. The policy will sharply narrow the pool of brokers an individual can use in a city where pricey brokers are a near-necessity for finding a home. "Good brokers aren't going to help people for half the money," said Goodwin.
The Effects
These policies will affect more than 350,000 New Yorkers who receive cash assistance through HRA. Among them will be 26,000 HIV-positive New Yorkers who receive cash assistance through the HIV/AIDS Services Administration, the agency that links HIV-positive New Yorkers and their families to critical social services. HASA is a part of HRA.
Advertisement
New Yorkers who receive public assistance already face huge challenges when finding apartments. Many owners don't want to deal with large government bureaucracies. HASA, in particular, has failed to pay rent increases. Other property owners reject people on public assistance based on broad, negative perceptions about the types of people who seek help. New York's Local Law 10 makes it illegal for landlords to discriminate based on a tenant's income. But some landlords shamelessly flout the law. Today, a Craigslist search of "no programs" -- the language used to refer to assistance programs -- turned up 10 rental advertisements in the last week.
Missing Data
The city says the policy changes will save money, estimating that the change in broker's fee payments will save $2.4 million in Fiscal Year 2011 and $4.8 million each year after.
Those estimates do no take into account, however, the enormous amount of money the city will need to pay in emergency housing now that it will be more difficult to find housing. Homelessness has skyrocketed under Michael Bloomberg, and the number of people living in shelters has increased nearly 40 percent since he took office.
Cash assistance recipients in the Work Advantage and domestic violence programs will be exempt from the security deposit policy. Everyone else will just have to deal.
"I thought we were working to move people faster out of the shelter system and into permanent housing," said John Welch, program director at Safe Horizon Streetwork Lower East Side, which assists homeless youth. "It seems to me like this is working in the opposite direction."