Republicans Cut Costs But Health Care Pays the Price
By Candace Y.A. Montague

February 15, 2011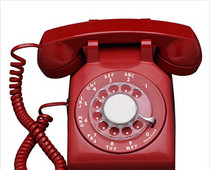 Call your representative and let your voice be heard. Photo: money.cnn.com
Debate begins today about a proposed $78 billion resolution (known as H.R.1) to cut funding to programs that provide services in many health care areas including AIDS programs. The proposal, presented by Chairman Hal Rogers (R-KY), presents 70 cuts as a part of a Continuing Resolution (CR) that is used to keep the government going until the end of the fiscal year (March 4th).
The cuts that directly affect the AIDS community include WIC ($758 million), Job training ($2 billion), Community Health Centers ($1.3 billion), HUD Community Development Fund ($530 million), Family Planning ($327 million), Center for Disease Control ($755 million), National Institutes of Health ($1 billion) and Maternal and Child Health Care Block Grants ($210 million).
Advertisement
The AIDS Institute
,
National Minority AIDS Council (NMAC)
,
The National AIDS Housing Coalition
and other local AIDS Service organizations are outraged by the proposal and beseech congressional representatives to oppose H.R. 1. "While it may help achieve short term goals to reduce federal government spending, this reckless action will have long term impacts on the health and wellbeing of people living with HIV/AIDS and on efforts to prevent HIV infections in the future," says Carl Schmid of the AIDS Institute. Schmid added "Not only did the House Republicans erase any funding increase, they failed to continue to fund the $25 million in FY11 and, in effect, will be taking away medications from people." A statement from NMAC says "Our nation finally has a blueprint for a coordinated response to the HIV/AIDS epidemic, specifically within minority communities, in the National HIV/AIDS Strategy. But now, Republicans in the House want to cut critical HIV/AIDS funding when its needed most! We must tell them no!"
How can you help? Call your representative today and tomorrow and tell them to oppose H.R. 1. Click here to find out who your representative is for your area. Or call the Congressional switchboard at (202) 224-3121. You can simply say, "My name is __________ and I am calling today to urge Senator __________ (or Representative__________) to oppose H.R.1. There are too many lives at stake to cut funds to critical health care programs".
Recommended Reading
Repealing the Affordable Health Care Act means woes for people with HIV
ADAP receives a fraction of assistance
Get e-mail notifications every time Candace's blog is updated.
---
Add Your Comment:
(Please note: Your name and comment will be public, and may even show up in
Internet search results. Be careful when providing personal information! Before
adding your comment, please
read TheBody.com's Comment Policy
.)