Upcoming AIDS Watch Arouses Questions About Its Purpose
By Candace Y.A. Montague

February 14, 2011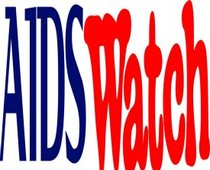 Who's watching NAPWA? AIDS Policy Project. Photo: napwa.org
The annual AIDS Watch advocacy convocation will begin on Wednesday in Northwest DC. The three-day event is designed to get members of the AIDS community (those who are infected and affected) involved in advocacy through advocate training and visits with members of Congress. AIDS Watch is sponsored by the National Association of People With AIDS (NAPWA). This year AIDS Watch has come under attack by the AIDS Policy Project for not demanding a cure during AIDS Watch. NAPWA says not so fast as they post the Legislative 'Asks' on their website as a part of their training for people involved in Hill visits.
Stephen J LeBlanc and Jose DeMarco, Board Members of the AIDS Policy Project, wrote a blog on Feb. 8 stating, "NAPWA has declined to include AIDS cure research on the agenda for discussion or for lobbying. Their agenda is set, they say. According to one organizer, there is no time for a speaker to discuss AIDS research, let alone the cure. He told us there will be no specific dollar requests in the lobby visits. Otherwise, volunteer lobbyists would suffer from 'information overload.'" They claim that the National Institute of Health only spends about 3% of their AIDS budget on finding a cure and that there are no plans to increase the budget. They want NAPWA to add a demand for a budget increase to find a cure on their AIDS Watch agenda.
Advertisement
Yesterday, NAPWA issued a statement regarding the blog and their intentions for the congressional briefings. The statement says, in short, "We commend AIDS Policy Project for their dedication to generous funding for basic research leading to a true cure for HIV. Indeed, we share it. We regret that Mr. De Marco and Mr. LeBlanc did not contact us before publishing their views, because AIDSWatch 2011's Legislative 'Asks' specifically reference NIH funding to support research leading to a cure." The "Asks" list explains how critical it is for funding to be targeted towards finding a cure.
Why Is AIDS Watch So Important to People Who Are Infected and Those Who Are Not Infected?
NAPWA says it's important because it gives HIV positive people a chance to visit with their congressional representative and tell their story. It gives them a chance to "deliver the message with a human face and voice." For those who are not infected, the importance is twofold. First, asking Congress to maintain the funding for federal AIDS programs help get people tested, get them treated if necessary and prevent new infections. The second reason is that by preventing new infections now, future public sector healthcare costs can be avoided. NAPWA says that some estimates predict that if one dollar is spent on prevention and treatment now, it could cut future healthcare costs by six dollars.
As for a cure, NAPWA says, "It is a fact of life, though, that research happens at its own pace. A true cure may come unexpectedly. That takes money, and we are asking for it. But it also takes time, so we are also asking Congress for prevention, testing, and treatment funds that meet our needs -- everyone's, not just people living with HIV -- until the cure is found."
For more information about AIDS Watch and how you can join in, click here.
Get e-mail notifications every time Candace's blog is updated.
---
| | |
| --- | --- |
| No comments have been made. | |
Add Your Comment:
(Please note: Your name and comment will be public, and may even show up in
Internet search results. Be careful when providing personal information! Before
adding your comment, please
read TheBody.com's Comment Policy
.)