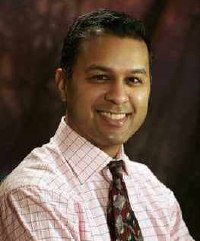 Just 38, Shah has real challenges ahead.
As of Monday, New York State has a new health commissioner, one who will help lead the overhaul of the state's massive Medicaid program.
The program services four million low-income New Yorkers -- 64,000 of whom are HIV positive. Their lives will be enormously impacted by changes in the Medicaid system.
Nirav Shah, the 38-year-old who will serve as commissioner, has an impressive resume and could be could be uniquely fitted for the reform job. The Buffalo native has built a career studying methods needed to transition into a lower-cost, more patient-centered health care system. He's worked as a physician at Bellevue Hospital Center; an associate investigator at the Geisinger Center for Health Research; and as an assistant professor of medicine at NYU Langone Medical Center.
He has also written extensively on improving health care for minority groups.
He does, however, have quite a few challenges ahead. (He got a preview today when legislators submitted him to some hardball questioning before his confirmation). The 27 members of New York's Medicaid reform team -- of which Shah is a key player -- has slightly more than one month to collect ideas for reform and submit an initial cost-savings plan by March 1. On Thursday, the team will hold two public forums in New York City for those interested in submitting ideas for change.
"You have really stepped into a challenge the likes of which you have never met before," New York City Health Commissioner Tom Farley told Shah at today's confirmation. "I wish you well."

This article was provided by
Housing Works
. It is a part of the publication
Housing Works AIDS Issues Update
. Visit
Housing Works' website
to find out more about their activities, publications and services.
(Please note: Your name and comment will be public, and may even show up in
Internet search results. Be careful when providing personal information! Before
adding your comment, please
read TheBody.com's Comment Policy
.)