Report Shows D.C. LGBTQ Youth in Need of Urgent Support
By Candace Y.A. Montague

January 26, 2011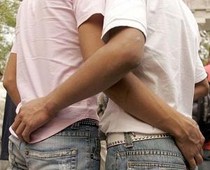 SMYAL wants the needs of LGBTQ youth met. Photo: alterhero.com.
A report released this week by Southeast based SMYAL (Sexual Minority Youth Assistance League) shows that the needs of DC area LGBTQ youth are not being met. The report shows disparities in how youth are being treated at home, in school, and the amount of information about sex geared towards their lifestyle. Ignoring the needs of this population puts them more at risk for bullying, homelessness, suicide and HIV than their heterosexual counterparts. The report is based on survey results from several studies including Youth Risk Behavior Survey (YRBS), Center for American Progress and the United States Census.
The issues that face LGBTQ youth mainly originate from lack of education and resources. The SMYAL report included information from the 2010 DC Department of Health study of gay men. The study showed that 14% of gay men in DC were HIV positive, and among that portion of men 40% of them were unaware of their status. The SMYAL report also showed that nearly half of the participants in the YRBS reported being harrassed, including being bullied or threatened with a weapon.
One of the most significant points of the survey is the problem with LGBTQ youth being homeless. In a January 7th press release, SMYAL urged housing service providers to be more culturally sensitive to the needs of LGBTQ youth. Amena Johnson, director of programs for SMYAL, stated, "LGBTQ youth face significant barriers to securing stable housing in the DC region and across the nation. Access to transitional and emergency housing for LGBTQ youth in our area is extremely limited, so most LGBTQ youth with housing needs must obtain placement in facilities that serve the general population."

What Does This Have to Do With HIV?
In many cases, young people who are being bullied and feel vulnerable are more susceptible to becoming prey for older gay men. In their moment of weakness, they can make poor decisions regarding their sexual health. According to the study from the Department of Health, older gay men are less likely to use condoms or to get tested for HIV.
Victimizing gay youth also makes them more likely to engage in risky behaviors such as using drugs. According to the CDC, gay males who had been threatened or bullied at school were more likely than those who had not been threatened or bullied to have used injection drugs.
Being homeless has been proven to be a risk factor for contracting HIV. LGBTQ youth often times experience rejection after coming out to their families. Some run away. Others are put out. In the pursuit of adequate, safe housing, the youth may have to exchange sex for food or a place to stay.
To find out more about how you can be involved in helping LGBTQ youth or to read the report in its entirety, visit SMYAL's website by clicking here.
Recommended Reading
Get e-mail notifications every time Candace's blog is updated.
---
| | |
| --- | --- |
| No comments have been made. | |
Add Your Comment:
(Please note: Your name and comment will be public, and may even show up in
Internet search results. Be careful when providing personal information! Before
adding your comment, please
read TheBody.com's Comment Policy
.)