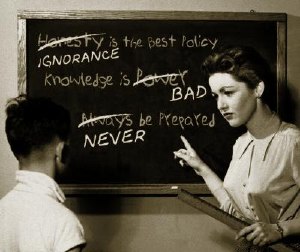 Mississippi must overhaul its sex ed programs -- or its children will suffer.
As a field organizer at AIDS Action in Mississippi, Versher galvanizes his community to push for policy changes that create a healthier state. He's been living with HIV for more than 20 years.
Mississippi state legislators have before them three bills -- SB 2135, SB 2222 and HB 507 -- that would allow our school districts to provide medically factual, comprehensive, age-appropriate information about sex. The legislation would ensure that our teens learn how to make healthy decisions about waiting to have intercourse -- and that they know how to use contraception, prevent unintended pregnancy and avoid sexually transmitted infections once they decide to engage.
For the health and safety of our children, it is imperative that Mississippi's legislators pass these bills.
Why? The CDC ranked Mississippi number one in teen births in 2009. In 2006, the state Department of Health reported 173 births to mothers ages 12-14. That year, nearly 9,000 of Mississippi's 212,411 women between 10 and 19 gave birth.
Even scarier, the state now has the eighth highest HIV/AIDS rate among young people, something State Health Officer Dr. Mary Currier has attributed to our dismal sex education programs.
Advertisement
It's painfully clear that our abstinence-centered sex education programs have failed our young people. An astounding 50.3 percent of 9th grade students recently told the Department of Health that they'd already had sex. When the department surveyed 12th graders, that number surged to 75.8 percent.
If we wait to pass this legislation, the victims will be our kids. They're already suffering. Young parents are far less likely to graduate from high school, even less likely to complete college, and increasingly likely to need help like welfare. Their children are more likely to suffer from abuse and more likely to end up in jail. We won't even wade into the life-altering effects of diseases such as HIV.
But our kids don't have to suffer. As of 2009, Mississippi had poured more than 16 million dollars into abstinence-only education. Our legislators must stop funding the same ineffective programs and expect to magically produce a healthier, more knowledgeable group of young Mississippians.
Legislators: We demand change. In the name of Mississippi's future, pass these bills!