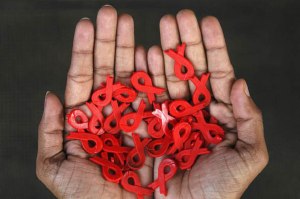 Who has contributed to the fight against AIDS this year?
As we approached the end of the year, the Update conducted an entirely unscientific survey of AIDS activists in an effort to bring you, loyal readers, a list of 2010's most important unsung AIDS heroes and all-too-familiar villains.
Our heroes received infrequent recognition but worked tirelessly to fight AIDS. They spoke out against repressive regimes, helped focus the world's attention on AIDS, and served as bellwethers in challenging economic times.
Our villains stymied efforts to combat the epidemic. They cut funds, championed discriminatory policies, went back on promises or refused to use their power to advance the fight against AIDS.
Renegades to Celebrate
Lisa Armstrong, Journalist
For bringing AIDS in post-quake Haiti into the spotlight
Armstrong is the only writer focusing consistently and exclusively on HIV issues after Haiti's quake. With support from the Pulitzer Center, she's brought the danger of the resurgence of HIV after the disaster to the mainstream media, writing for The New York Times, The Atlantic and The Daily Beast. "The story for me here is not one of poverty, of pity, of catastrophe. It is one of strength, of the fortitude of a people who have already overcome so much," she wrote in February.
Tian Xi, Chinese AIDS activist
For standing up to the Chinese government
In an act of enormous bravery, 23-year-old Tian Xi arrived at a hospital in August to demand his government compensate him and tens of thousands of others infected with HIV through the contaminated national blood supply. He was jailed, and has since become a symbol for those who choose to stand up for their rights, no matter the cost. "Tian Xi ... has shown a greater sense of responsibility for the Chinese blood disaster than many of those double his age who were, in fact, responsible," China AIDS Solidarity Network cofounder Meg Davis told the Update this fall.
Advertisement
Britten Pund, National Alliance of State and Territorial AIDS Directors
For consistent documentation of the nation's AIDS Drug Assistance Program crisis
Pund is in charge of issuing NASTAD's weekly ADAP Watch, which has become the tool for tracking the growing number of U.S. citizens who are unable to access medication through the country's ADAPs. By staying in constant contact with state directors, Pund and NASTAD have allowed advocates and journalists to track the nation's most pressing AIDS issue since the 1980s.
Jim Lister, New York State AIDS activist
For his tireless efforts to pass the 30 percent rent cap bill
Working with the NYC-based group VOCAL, Lister has been at the front of an effort to pass the 30 percent rent cap bill. The legislation would have provided housing security for at least 10,000 low-income HIV-positive New Yorkers by capping their rents at 30 percent. In the past three years, Lister made passage of the bill his mission, visiting Albany more than 100 times to convince politicians of its necessity. When Gov. Paterson vetoed the bill this year, Lister vowed to continue his fight.
Perry Junjulas, AIDS Service Provider
Junjulas sits at the helm of the Damien Center in Albany, which provides meals, transportation and health care to some 300 HIV-positive people and their families. Ninety percent of clients live below the poverty line. When New York State failed to pay out tens of millions of dollars in money owed to AIDS service providers this summer, Junjulas made Herculean efforts to keep Damien running, including delaying several months of personal salary. "It ... actually made me physically ill," he told the Update in September. "The people who come to us, I couldn't imagine what they would do without us." He is a symbol of the thousands of AIDS service providers who struggled to serve clients in an uncertain economic climate.
Foes We Opposed
Michael Bloomberg, New York City Mayor
For continued efforts to slash programs for low-income New Yorkers with HIV
Bloomberg has never had a great reputation for helping low-income people with AIDS, but this year was particularly otrageous. Besides playing a key role in convincing Gov. David Paterson to veto the 30 percent rent cap bill, Bloomberg delivered us a budget that proposed slashing 248 case managers from the city's HIV/AIDS Services Administration. The cut would have eviscerated the organization, and the case managers were saved only after Housing Works sued the city.
David Bahati, Ugandan Member of Parliament
For pushing for the death penalty as punishment for homosexuality
Aided by U.S.evangelists, Bahati is the mastermind behind a law that would allow Uganda to kill homosexuals. He fought arduously for its passage this year. If passed, the legislation would push HIV further underground, making treatment access and safe-sex measures increasingly difficult to implement, eventually costing thousands of lives -- and paving the way for similar legislation in other countries.
Ezekiel Emanuel, Special Advisor for Health Policy at the White House
For crusading to destroy PEPFAR
Emanuel, the architect of President Obama's global health policy, has repeatedly suggested that treatment for HIV/AIDS diseases is not cost-effective. Unfortunately, his analyses could lead to millions of deaths worldwide: his views are reflected in the Obama Administration's budget for the President's Emergency Plan for AIDS Relief, which essentially flat lines funding for PEPFAR.
David Paterson, New York State Governor
For vetoing the 30 percent rent cap bill
Our governor has a done a lot good for poor people in the state, including overseeing a huge Medicaid overhaul. But we're calling him out for vetoing the 30 percent rent cap bill in September, breaking multiple promises to pass the legislation. The bill was a major setback for advocates in the state, and would have created housing stability for thousands of low-income New Yorkers with HIV.
Who are your heroes and villains? Does Obama's near silence on ADAP and weak National HIV/AIDS Strategy qualify him as a foe? Or does the passage of health care reform make him a friend? This is the final Update for 2010 -- weigh in, and check back for AIDS information in 2011.
Happy New Year!