Testing for HIV at the DMV
By Candace Y.A. Montague

October 3, 2010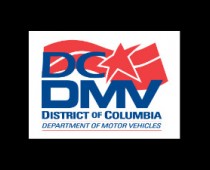 Get your license and your HIV test in one stop.
Photo: DC Department of Motor Vehicles
Starting tomorrow you can get your license renewed, register to vote, sign up to be an organ donor, and get tested for HIV at the Department of Motor Vehicles. This unique initiative will be a year long project available at the Penn Branch location in Southeast Washington. Family and Medical Counseling Services will offer the testing along with up to $15 to offset DMV costs and counseling on the spot. "We wanted to have a broad audience and a captive audience. You're captive at the DMV," said Angela Fulwood Wood, chief operations officer of the Family and Medical Counseling Service. The non-profit organization expects to test 3,000 people over the next year.
The debut of this program has sparked a mixed reaction. According to the Washington Post, David Catania and Yvette Alexander praised the idea and called it "awesome". David Catania explains, "This is exactly the kind of innovation we need in this city. This is a model for the country in how we bring testing to people on a routine basis." A. Toni Young, executive director of Community Education Group says it will reach residents who do not visit the doctor regularly and are intimidated by clinics. However, this idea may not be so new. Former mayoral candidate Leo Alexander says he is not impressed with this initiative because he introduced this idea a while ago. "The only thing new about this idea is that Fenty's people were listening to my platform back in August when I first talked about my plan to increase HIV testing opportunities in the District". Alexander spoke of getting tested at the DMV at a mayoral forum in August.
Advertisement
Rapid oral test kits will be supplied by the Health Department. Family and Medical Services received $250,000 from Gilead Sciences to cover staff costs and the $15 money orders made out to DMV. The Penn Branch location was selected because Wards 7 and 8 have the highest infection rates in the city.
Get tested. Get care. Get involved.
Get e-mail notifications every time Candace's blog is updated.
---
| | |
| --- | --- |
| No comments have been made. | |
Add Your Comment:
(Please note: Your name and comment will be public, and may even show up in
Internet search results. Be careful when providing personal information! Before
adding your comment, please
read TheBody.com's Comment Policy
.)