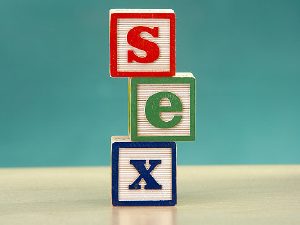 Real sex ed could be here for good.
After weeks of work by activists across the nation, Senator Frank Lautenberg (D-NJ) and Representative Barbara Lee (D-CA) have introduced a
bill
that would end almost all federal funding of abstinence-only sex education.
The bill, called the Repealing Ineffective and Incomplete Abstinence-Only Program Funding Act of 2010, would redirect the last major federal funding stream dedicated to abstinence-only programs. Those funds, totaling $50 million a year, would instead go to the Personal Responsibility Education Program (PREP), a comprehensive sex education program.
"I think this is a trend on a couple fronts," said Sarah Audelo, senior manager of domestic policy at Advocates for Youth, which, as part of a coalition, launched a campaign to get representatives to introduce the bill. "One, we have all this evidence that shows that these [abstinence-only] programs don't work, so it's great to see that Congress is finally recognizing that. Two, in terms of a larger movement on the ground, Americans themselves are saying 'OK, these are not good programs for our children, let's do something about it.'"
Since 1996, the U.S. has spent more than $1.5 billion on abstinence-only school programs. Most of this funding ended in 2009 when two of three federal funding streams, Title V and Community-Based Abstinence Education programs (worth almost $150 million) ended and were not renewed. But just months later, to the chagrin of comprehensive sex ed advocates, the Affordable Care Act reinstated money for the Title V abstinence-only program, offering up to $50 million per year to states through 2014.
The proposed bill would retract that funding, not by amending the Affordable Care Act, but by striking a section of Title V of the Social Security Act. If it passes, just one federally-funded abstinence-only program will remain. According to Audelo, the Teen Pregnancy Prevention Initiative allows states to teach abstinence-only, "but does not have the moralistic 'marriage' focus that is in the Title V funding stream."
In a five-year evaluation of 11 abstinence-only school programs supported by Title V dollars, none of the programs demonstrated evidence of long-term success in delaying sexual initiation, nor did any of them show evidence of success in reducing risky sexual behavior. In fact, in several states, students enrolled in abstinence-only schooling were less willing to use contraception to prevent negative health outcomes.
"In this time of being told that we have tight resources, it is a disgrace that we have been wasting crucial prevention dollars on an intervention that has been proven to be ineffective," said Christine Campbell, Housing Works' vice president of national advocacy and organizing. "Let's hope we're turning the funding tide once and for all."
Take Action! Get Your Rep to Sign On!
Ask your representatives to cosponsor the bill and end funding for abstinence-only programs.