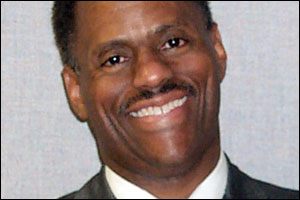 Roberta Willis (name changed), 26, has come a long way since first discovering she was HIV-positive, thanks to a little help from her friends: peers and mentors who are also living with HIV. Raped and impregnated by a neighbor when she was 15, Willis didn't tell anyone, including her ob-gyn. It wasn't until her daughter was born that she learned they were both infected. "A year later my mother put us out," Willis says. "I was overwhelmed and ashamed, with nowhere to turn."
Willis saw a newspaper article about a clinic that specialized in caring for women and families affected by HIV/AIDS. "We just showed up, not knowing what to expect," she says. A female volunteer who had been living with AIDS for a decade greeted them. "She told me her story, helped me fill out the paperwork, and introduced me to the case managers and told me about services," Willis says. "I trusted her because she wasn't afraid to say that she was living with AIDS, and she wanted to help me." Nine years later and doing well, Willis volunteered as a peer advocate at the same clinic, offering emotional support and helping to link other women to medical care; sharing information on treatment, resources and support services; accompanying women to the doctor to help them ask questions and take notes; and role-modeling how to live a productive HIV-positive life. A year later she was hired as a paid peer advocate-educator -- the first job she had ever had. "I never want another girl or woman to go through this alone," Willis says.
View Full Article
Comment by: Betty O.
(Uganda - Kampala) Thu., Aug. 25, 2011 at 10:49 am UTC
My name is Betty. Am 28 yearsold and i work with a group of women living with AIDS in Uganda and in my local church. We always do home vists i.e door to door and we have encouraged many to come to Christ. We also give monthly food supplements to our clients though sometimes we havelimited resources. Kindly may you consideralso standing with food support for the same cause.
Thanks.
God bless you!
(Please note: Your name and comment will be public, and may even show up in
Internet search results. Be careful when providing personal information! Before
adding your comment, please
read TheBody.com's Comment Policy
.)