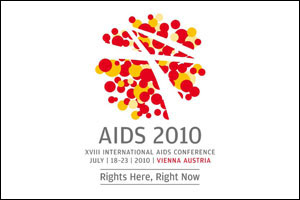 The Black AIDS Institute presents AIDS IN BLACK AMERICA: At The Crossroads-Successes, Challenges and Opportunities. The Institute will update residents of Houston and Philadelphia on major findings relevant to Black people from the International AIDS Conference held in Vienna, Austria last month.
Get an Update From the International AIDS Conference in Vienna
Find out the latest information from the world's largest gathering of HIV/AIDS researchers and treatment professionals
Advertisement
Details on the Administration's National HIV/AIDS Strategy
Understand the implication of the and the directives for the agencies responsible for implementing the plan
Information on the Critical Importance of HIV Testing
Hear why it is important for people who are HIV-positive to find out their status sooner rather than later
Houston Update
Wednesday, August 18th, 2010
11:45 am until 1:30 pm
St. Hope Foundation Bellaire Clinic
6800 West Loop South Freeway
Bellaire, TX 77401
RSVP to Jeffrey Campbell, Jeffrey@offeringhope.org
Philadelphia Update
Parkway Central Library
Wednesday, August 25, 2010
3:30-5:30 pm
1901 Vine St.
Skyline Room
4th Floor
Philadelphia, PA 19103
Free admission, RVSP required
RSVP to Deena Weems Thornton deenaw@bebashi.org or 215.769.3561