Anti-Fungal Drugs and Pregnancy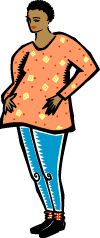 The Guidelines for the Prevention of Opportunistic Infections include recommendations regarding the use of antifungal drugs during pregnancy. In short, the Guidelines recommend that the oral azole antifungals (including fluconazole, itraconazole and ketoconazole) not be started during pregnancy because of concerns to the developing child. The Guidelines further state that these drugs be discontinued in HIV-positive women who become pregnant and that women receiving these drugs take effective birth control.
For the treatment or prevention of oral candidiasis, topical antifungal therapies such as nystatin may be preferable for pregnant women. Amphotericin B is also approved for the treatment of oral candidiasis. Although no formal studies have been performed, amphotericin B has been used by pregnant women without apparent harm to their unborn children. While amphotericin B may be preferable to azole therapy in pregnant women, it is not without potentially severe side effects, including kidney toxicity and anemia.