Black AIDS Institute Joins Kaiser Family Foundation Post 2010 International AIDS Conference Update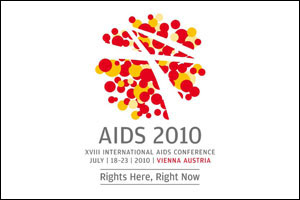 The Kaiser Family Foundation and the Center for Strategic and International Studies will hold an Aug. 5 forum examining the major policy, research and other developments arising from the 2010 International AIDS Conference (AIDS 2010) in Vienna. Black AIDS Institute Founder and CEO Phill Wilson will participate in the discussion that will examine the implications of a leveling of donor nation support for global AIDS relief efforts during last year's economic crises and the scientific progress reported on HIV treatment and prevention, including promising results from a microbicide clinical trial, potentially providing an important new HIV prevention tool for women. The panel will provide a look ahead to the 2012 conference, to be held in Washington, DC, and also examine the new U.S. strategy for combating HIV domestically.
View webcasts of sessions from the AIDS 2010 conference.
When
9:30 a.m. to 11:00 a.m. ET, Thursday, August 5, 2010
(Breakfast and registration at 9 a.m.)
Who
Advertisement
Chris Beyrer, Professor, Johns Hopkins Bloomberg School of Public Health and member, International AIDS Society Governing Council
Jeffrey Crowley, Director of the U.S. Office of National AIDS Policy, White House
Deborah von Zinkernagel, Principal Deputy Global AIDS Coordinator, Office of the U.S. Global AIDS Coordinator
Phill Wilson, Executive Director, Black AIDS Institute
Katherine Bliss, Deputy Director and Senior Fellow, CSIS Global Health Policy Center
Lisa Carty, Deputy Director and Senior Adviser, CSIS Global Health Policy Center
Jennifer Kates, Vice President and Director of Global Health and HIV Policy, Kaiser Family Foundation
Where
Barbara Jordan Conference Center (Kaiser Family Foundation Office)
1330 G Street, NW, Washington, DC (one block west of Metro Center)
For those outside of DC, a live webcast will be available, starting at 9:30 a.m. ET.
RSVP
Please register online to attend this event in person. You do not need to register to watch the live webcast.
Contact
For further information, please email Craig Palosky or call (202) 347-5270.