Personal Perspective
Take a Number, Please
Spring 2010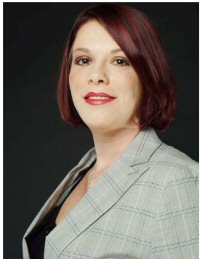 I remember it like it was yesterday. Back in 2004, I took an HIV 101 class at the correctional facility I was in, and they offered free HIV testing. When my result came back positive a week later, I was confused and just wanted to die. Not only was I HIV positive, I was also battling depression, drug abuse, domestic violence, incarceration, family issues, and a lot of bad choices I had to face up to. When I was released from that awful place I wanted to try and change, but change is not so easy when facing so many things at once. So I continued on that path of destruction for another three or four years.
View Full Article
---
---
Comment by: amy
(sc) Thu., Aug. 12, 2010 at 1:45 am UTC
Thanks for all your comments and fight is what I continue to do!
Comment by: ron
(nyc) Tue., Aug. 10, 2010 at 5:03 pm UTC
Many of the other drug companies also have assistance programs and it might be possible to obtain the other drug in the regimen through that company's program
Comment by: Rob
(NH) Sat., Aug. 7, 2010 at 7:20 am UTC
Isn't amazing that the frailty and preciousness of human dignity is put directly into the hands of far-removed legislators? Our public health director has never met with HIVers, makes widely disparaging and politically inexpediant public remarks about the the need for HIVers to stand on their own and got and keep his job with being a licensed physician, just the holder of a foreign medical degree.
Comment by: Russ
(Upstate, SC) Thu., Aug. 5, 2010 at 3:21 pm UTC
wow....in the bad way....wow....keep fighting!
Add Your Comment:
(Please note: Your name and comment will be public, and may even show up in
Internet search results. Be careful when providing personal information! Before
adding your comment, please
read TheBody.com's Comment Policy
.)