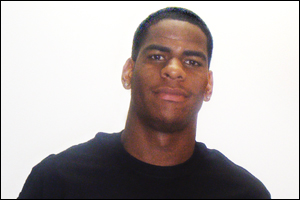 On June 27, 2010, National HIV Testing Day, I headed out on the Louisiana Test 1 Million Celebrity Tour, a statewide mobile HIV testing tour sponsored by the Louisiana Office of Public Health and the Black AIDS Institute. Our mobile caravan included staff members from both organizations along with AIDS activist and National Slam Poetry champion Sonya Renee. Actor Rockmond Dunbar ("Prison Break" and "The Family That Preys") joined us along the way, and Miss Yambilee Imani Guillory joined us in Opelousas. We began the tour in Shreveport, Louisiana and continued through Alexandria, Lake Charles, Opelousas, Baton Rouge, and ended in New Orleans at the Essence Music Festival. At the Festival we tested over 500 people in three days!
Advertisement
I believe the tour was a huge success and big strides were made regarding HIV awareness, and people's willingness to be tested. With the help of a few celebrities, we got people to come out, enjoy a good show and offered them free testing which may have saved their lives or the lives of people around them.
The Essence Music Festival was a very powerful event. We were able to offer free testing in a large space, making it easy and convenient. The most inspiring part was the fact that a lot of people who were tested came up and inquired about it without any persuasion. I feel like those who needed an extra "push" to take the test were ultimately happy they did. Knowing your status can be an extremely relieving feeling.
We raffled off two tickets to the concerts at the Essence Music Festival as well as an ultimate drawing for a five-day cruise. The fact that we got the word out to a large at-risk Black population in the South, often a forgotten region, was a very special thing. I'm glad I was able to be a part of it.
James Norris is a communications major at DePauw University in Greencastle, IN.
(Please note: Your name and comment will be public, and may even show up in
Internet search results. Be careful when providing personal information! Before
adding your comment, please
read TheBody.com's Comment Policy
.)