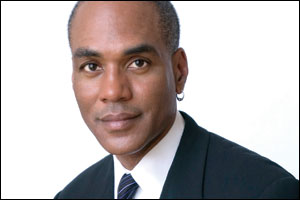 HIV does not happen in a vacuum. Context matters. In this issue writer Linda Villarosa examines the work of Dr. Anthony Paik, whose research on Chicago relationships provides insight into the context in which people make sexual decisions, in the process either raising or lowering their risk of HIV and other STIs.
From HIV being contagious through the air to Magic Johnson having been cured of the disease, many untruths and urban legends continue to surround HIV/AIDS. One that resurrected itself during the mortgage meltdown is the myth that people with the virus can't obtain a home loan. This week's Rumor Control debunks this belief.
Congratulations to Sir Elton John, recognized in this week's Time magazine for his philanthropy, particularly his commitment to fighting HIV/AIDS. And attention AAAHU graduates: We want your submissions to our forthcoming alumni newsletter.
Finally, don't forget to check out "What We're Reading," our list of some of the stories we've read over the past week on HIV/AIDS, sexual and reproductive health, and other related issues of interest to the Black community.
Yours in the struggle,
Phill
(Please note: Your name and comment will be public, and may even show up in
Internet search results. Be careful when providing personal information! Before
adding your comment, please
read TheBody.com's Comment Policy
.)