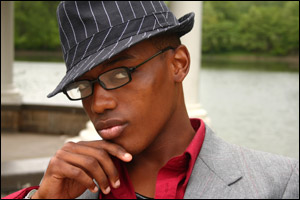 Four years ago, at age 19, Darion (name changed) tested HIV-positive. The Black gay Florida college student was "petrified." "I thought my life was over," he says. "So I tried to ignore it."
Even scarier than his diagnosis: What if his religious parents discovered he was "poz"?
"I was in college and on their insurance," he recalls. "I didn't see a doctor or get any meds until I moved out on my own. That was two years later."
Darion is one of an escalating number of Black gay and bisexual men -- "men who have sex with men," or MSM, in public-health jargon -- testing positive for HIV. The statistics are sobering
View Full Article
(Please note: Your name and comment will be public, and may even show up in
Internet search results. Be careful when providing personal information! Before
adding your comment, please
read TheBody.com's Comment Policy
.)